Millions of online poker players in the United States awoke to a harsh new reality yesterday, as they found themselves unable to log in and play poker for real money online. Poker players attempting to visit PokerStars, Full Tilt Poker, or Absolute Poker got the shock of their lives as they saw that the FBI and U.S. Justice Department assumed control of the popular online poker sites' domain names, claiming that the sites illegally accepted wagers in violation of U.S. law.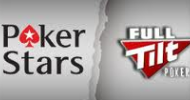 To that end, indictments were issued for 11 defendants including the founders of the aforementioned poker sites, as well as people involved in illegal payment processing. The biggest names in the business immediately stopped allowing real-money play to their player database located in the United States.
The FBI seized control of 5 websites in total and froze 75 bank accounts, while the U.S. Attorney's office filed criminal suit for $3 billion in damages; all stemming from charges of illegal gambling, money laundering, and bank fraud.
An Australian computer genius named Daniel Tzvetkoff seems to be the lynchpin of the entire story, as it was his leaking insider knowledge of payment processing to the authorities that allowed them to pursue their investigation. Himself facing fines and prison time for involvement in the illegal activities, by all accounts, it seems as though Tzvetkoff brokered a deal whereby he would escape charges in exchange for information leading to the takedown of the world's largest online poker companies.
Keep checking back with us here at the Cardplayer Lifestyle poker blog for more details regarding the fallout of this poker world-shattering event.