Twitch Poker surged in popularity during 2016 while introducing thousands of fans across the globe to the game of poker.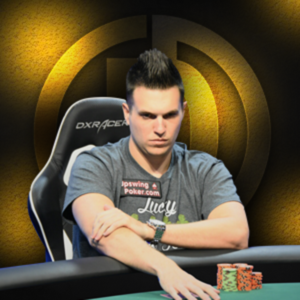 Last September, two-time WSOP bracelet winner and Upswing Poker Lab creator Doug Polk set the record for all-time largest Twitch Poker score with a second place effort in the PokerStars WCOOP High Roller event for $455,000. The feat was watched by over 23,500 viewers who tuned-in live (with a short delay to prevent hole card "sniping") to witness one of Twitch Poker's marquee moments of the previous calendar year.
Shortly following that accomplishment, Polk – also of $10K bankroll challenge fame – uploaded his views on the Twitch Poker Landscape to his DougPolkPoker YouTube channel. The "Poker Thoughts" segment offers a rare glimpse into the live streaming community provided by one of the platform's elite personalities, and contains insight that both recreational and professional players can benefit from, either as a viewer or streamer.
The 18-minute clip is embedded below, followed by a time-stamp summary for quickly referencing the heads-up No Limit Hold'em specialist's comments.
(0:00) Introduction to Twitch Poker
* What is Twitch Poker?
* Twitch Poker growth in 2016
* The most popular streamers
* How time delays affect audience interaction
* How the viewer experience differs from the player experience
(3:32) Doug Polk's Experiences with Twitch Poker
RELATED: Doug Polk Online Poker Bankroll Challenge
* Live streaming is fun, yet also very demanding on the personality
* Frequent streams make it difficult to maintain healthy habits
* Bad poker runs can snowball into "mob mentality" live chat negativity
(9:07) Fellow High Profile Twitch Poker Streamers
(15:18) Team Grind Nation
(15:46) TwitchCon 2016
(17:03) Twitch Poker Landscape
* The poker live streaming industry is constantly evolving
* Poker as a potential Top 5 category on Twitch
* Doug and Grind Nation will continue efforts to "grow poker"
Twitch Poker in 2017
On Wednesday, January 11th, Doug recorded an exclusive update for Cardplayer Lifestyle which includes the poker phenom's views of Twitch Poker heading into 2017. Those thoughts are embedded below along with a written transcript.
I think Twitch Poker in 2017 has a fairly bright direction. In 2016 it grew substantially and I think we have a lot more personalities coming into 2017 with fan bases, with an audience that should help make it bigger.
You know, one thing I've seen a lot of when it comes to Twitch Poker… it depends how big the Directory is for each individual stream. So for example, when 'jcarver' (who has the biggest fan base) starts streaming, everyone else gets more views as well because the Directory gets bigger.  So as we see more Followers, as we see more streamers… as we see all these things kind of come into place, we're going to see Twitch Poker continue to grow.
Now I don't think that it has quite the same potential as say YouTube, where you have a completely worldwide audience that allows for a lot more views, but at the same time I think we're going to continue to see growth there.
And for a lot of poker players… if you're looking to get into streaming or into videos, I think Twitch Poker is an excellent place to start to build your brand.
Author's Note: Interested in learning more about poker strategy? UpswingPoker.com is a poker training website led by high stakes pros and 2016 WSOP Tag Team Co-Champions Doug Polk and Ryan Fee. It offers both free and premium instructional content for both live and online poker players.