If you are interested in becoming a freelance contributor to Cardplayer Lifestyle, please send an email with your proposed topic(s), previous poker-related writing samples, and a little background info about yourself to: robbie@cardplayerlifestyle.com. If we like your stuff, you could earn a spot right here on our Contributing Writers page!
Robbie founded the Cardplayer Lifestyle poker blog in 2009. An expert on the poker industry, Robbie's articles have also been published on poker sites such as Pokerstrategy.com, Pokerupdate.com, Titan Poker, the Hendon Mob, Casino Affiliate Programs, and the Times of Israel, as well as All In Magazine, iGBAffiliate Magazine and their gaming industry blog.
Robbie is also the co-creator of the Poker Notes Live mobile app and the co-host of the Top Pair Home Game Poker Podcast.
Follow Robbie on Twitter @cardplayerlife.
—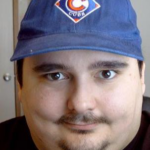 James Guill started his poker career playing semi-professionally from 2006 to 2008. In 2008, a colleague suggested he try his hand at poker writing and the rest was history. Since 2008, James has written for numerous publications including PokerNews, PokerUpdate, Ivey Poker, PokerJunkie, PokerListings and PokerNews Australia.
James also spent several years providing content for sites run by the Ongame Network and bwin. He brings a wide variety of poker knowledge to Cardplayer Lifestyle along with a twisted sense of humor that one needs to survive in this industry. Follow James on Twitter @compncards.
Will Shillibier is a freelance poker journalist and writer from the United Kingdom. Since 2014 he has covered everything from live reporting, interviews and photography, to online content writing, all whilst studying at university. His articles have featured on PokerNews as well as the PokerStars Blog.
He is also the Editor of Backdoor Quads, an independent poker blog, and can be reached at w.shillibier@gmail.com.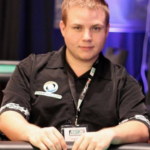 Chad Holloway began working in the poker industry in 2009. He was an integral part of the PokerNews team for 6 years before accepting the positions of Media Director for the Mid-States Poker Tour (MSPT) and Editor-in-Chief of MSPT Magazine.
Holloway also writes a nationally syndicated poker column, contributed the opening chapter to the Jonathan Little book Excelling at No-Limit Hold'em, and created the popular World Series of Zombies (WSOZ) comic.
On a freelance basis, Chad also writes for 888poker, Casino World Magazine, Ante Up Magazine, and CardsChat.com.
In 2013, Holloway topped a field of 898 players to win the WSOP Event #1 for his a coveted gold bracelet. He also appeared on episodes of Poker Night in America in 2015.
Justin Butlion is a blogger, entrepreneur, web developer and avid poker fan. He started blogging in 2010 and has had guest posts published at Epiclaunch, Memeburn, Techipedia and other social media and tech based blogs.
Justin writes about entrepreneurship, social media, online marketing and his struggles to dominate in the online poker world.
Eddie Harari has been a cyber security expert and a hacker for over 25 years. He has done private consultant work for a number of governments and online gaming sites, as well as multinational companies. He has published numerous articles in professional journals and given talks in security conferences around the world.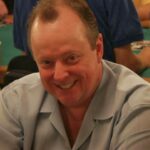 Robert Turner is a legendary poker player and marketing expert.  Robert is most well-known for introducing the game of Omaha poker to Nevada in 1982 and to California in 1986.  He also created the Legends of Poker for the Bicycle Casino in 1995. He helped create Live at the Bike, the first live gaming site broadcast on the Internet in 2002.
He has spent over 30 years in casino marketing and player development and has served as an executive host at the Bicycle Casino and MGM Grand.  He is currently working with his new companies Crown Digital Games developing mobile apps and Vision Poker, a poker marketing group.
Robert is available for consulting, marketing or teaching. Reach him at robertturnerpoker@gmail.com.
Earl Burton has more than a decade of experience in the poker journalism field, including writing for some of the top online poker news sites and half a dozen magazines in both the U.S. and Canada. Whether it is the players who make up the game, the news that breaks about it, the politics that surround it or its history, Earl has immersed himself in poker from his lengthy love of the game as a young child. Although he doesn't take part in online games anymore due to U.S. regulations, he can be found at a table whenever he gets close to a card room or even a "friendly" home game!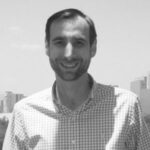 David Huber has been involved in the poker industry for more than a decade: initially as a professional online poker player and later as an editor, consultant, writer, and forum manager. Known as "dhubermex" online, David's poker-related work has been heavily published across numerous websites since 2004.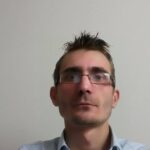 Ivan Potocki transitioned to poker writing after playing more or less full-time for about five years. He first discovered poker while studying English Language and Literature at the University of Sarajevo. What started with freerolls and micro-stakes games led to a love for poker, opening gates to a whole different world.
After finishing his studies and receiving his BA, he started to look for ways to merge his two big passions, writing and poker. Small, short-term gigs with several smaller poker blogs and websites gradually led to bigger opportunities, eventually landing him in the world of poker reporting.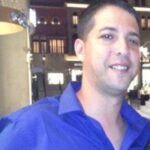 Jon Sofen is a dual-occupation, Las Vegas resident. His Sales Copywriting business has taken off the past few years and he has been schooling donkeys at the poker table since 2003. Jon eats, sleeps and breathes poker. He plays in Vegas casinos and online. That is, of course, when he isn't busy building awesome websites like lasvegaspokercircuit.com.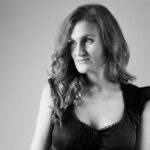 Liba Foord is a freelance writer and journalist from the Czech Republic. Liba started working in the poker industry in 2011 and has participated in numerous projects providing live coverage, translations, and consultancy services.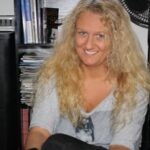 Jennifer Newell recently moved back to her hometown of St. Louis and spends much of her time writing. After more than a decade in the poker industry, she continues to write about gaming while working on a novel and a small business.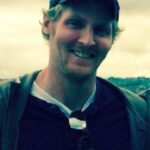 Ben Saxton (@beeteesax) is an adjunct professor at the McGovern Center for Humanities and Ethics, where he works in literature and medicine. He has played tiny-stakes poker, both live and online, since the early 2000s. Ben is currently writing a book about poker in New Orleans.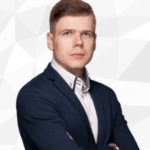 Tadas Peckaitis is a professional poker player, author of the free poker book "Play 'A' game and be the boss at your poker table", and poker coach at mypokercoaching.com.
He is also a big fan of personal effectiveness and always trying to do more. Tadas shares his knowledge about both of these topics with his students and deeply enjoys it.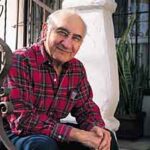 After a long and productive career as a leader in the aerospace industry, upon his retirement in the 1990s, George "the Engineer" Epstein chose poker as his "second career."
Since "joining" the poker world, George has written three poker books – most recently, Hold'em or Fold'em?– An Algorithm for Making the Key Decision and The Art of Bluffing.
George has organized poker groups at two senior centers, at West L.A. College, and at the VA/West Los Angeles, including teaching poker classes. He is a columnist for several poker and gaming publications, and has been elected to the Seniors Poker Hall of Fame.
He firmly believes that playing poker will help to keep seniors/retirees mentally and physically healthy.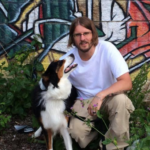 Shannon has fond memories of playing poker during Thanksgiving and Christmas Holidays with family as a child in the 80s; everybody was bluffing and nobody was folding! After getting his degree in Mechanical Design from St. Cloud in 2008, Shannon headed to the Twin Cities where he met his beautiful and amazing wife, Mary.
Inspired by his childhood poker memories, he has been studying poker theory since 2013. As of 2016, he's started to invest and apply his skills at the felt.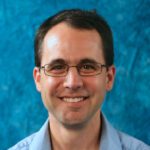 Dr. Aviel D. Rubin is Professor of Computer Science, Technical Director of the Information Security Institute at Johns Hopkins University, and an avid student and player of poker. Rubin has testified before the U.S. House and Senate on multiple occasions and he is author of several books on computer security. In 2011, Dr. Rubin gave a TED talk on hacking electronic devices, and he spent the 2010-2011 academic year as a Fulbright Scholar. In January 2004, Baltimore Magazine named Rubin a Baltimorean of the Year for his work in safeguarding the integrity of our election process. He is also the recipient of the 2004 Electronic Frontiers Foundation Pioneer Award. Rubin received his Ph.D. in Computer Science and Engineering in 1994 from the University of Michigan.
Dr. Rubin's latest research project targets online poker security. His paper on using multiple devices to enhance online poker security is available at https://avirubin.com/SecurePoker.pdf.