Over the past two months, Cardplayer Lifestyle's "Ask the Experts" series had touched upon the topics of online poker security as well as gaming industry developments. In this installment, we're going to focus on the game of poker itself.
As you all know, the World Series of Poker is currently running in Las Vegas. As every summer, the hallowed halls of the Rio once again take center stage with the Main Event set to begin within a week. Each year, thousands of hopefuls pony up $10,000 for their shot at becoming the next Main Event champion. The professionals are out in full force for this one "absolute must-play" event on the yearly calendar, but each year also brings out plenty of newcomers, taking a shot in the Main Event for the very first time. As such, who better to turn to than a panel of past WSOP Main Event champions to answer this month's question?
I'd like to take this opportunity to thank Scott Blumstein (2017), Jamie Gold (2006), Joe Hachem (2005), and Chris Moneymaker (2003) for taking the time to send in their responses to this month's question. Especially given that it's the busiest time of the poker year, I'm grateful to them all for their participation in our panel. Without further ado, this month's question:
QUESTION: Based on your experience having made it all the way to the winner's circle, what three tips would you offer someone playing in their first WSOP Main Event?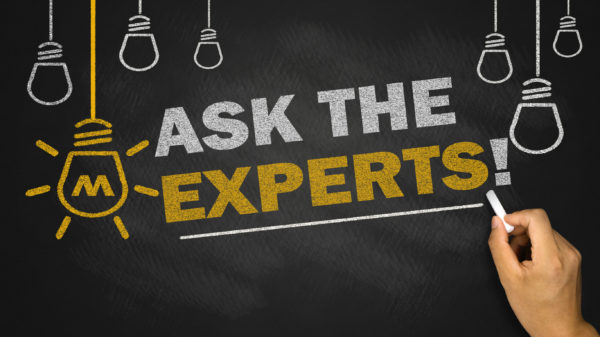 Scott Blumstein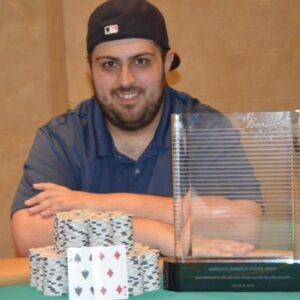 1. Have a patient mindset
Of my three bits of advice for someone playing the Main Event for the first time, for starters I would say that patience is the key to it all. You have a LOT of time to play poker and there's no need to rush or be hasty with any decisions. You know the old saying that you can't win the tournament on Day One? You CAN lose it though.
2. Show up early
The second thing I would say is to show up early. While lots of people in the field are deep stacked later on, it's still best to show up on time because you'll be able to get a proper feel for how your opponents play on Day One. It is important to be able to get some kind of read on your opponents so that you can understand how they play. If you're successful at that, you can potentially put yourself in a good position by the end of Day One, which can only help you as the tournament progresses.
3. Have fun!
The third bit of advice I would give to someone playing the Main Event for the first time is plain and simple: have fun and enjoy the ride! For me, playing the Main Event for the first time, it felt so great to finally get to do something I've always wanted to do. I was determined to enjoy the ride. Poker is a fun game and it's important to stay loose. Don't be tense and just enjoy the experience.
Jamie Gold
1. Prepare properly
Study the game, talk to anyone you know who has been there and ask questions. Mentally and physically prepare for the long 12- to 14-hour days and understand the dynamics of diet and access/unavailability to food that fits your needs and other things you will need to sustain your energy and optimal state of mind. For example avoid toxic water in plastic bottles that people commonly mistake for hydration. The lack of hydration lowers your mental capacity in a real way.
2. Focus on your stack, your table, and the blind levels only
Understand that you will likely be playing at more than one table each day. Every table has it's own energy and flow to it. Do not feel pressure to play even one hand during the first levels. Instead use that time to learn about your opponents and gain valuable information for when you do start getting involved. This is one of the few events with truly deep stacks and 2-hour levels. You are NOT in a race nor affected very much by other stack sizes at your table until the late stages. It is simply your stack and YOU against the clock and the blinds. I cannot stress that enough. Stop worrying about what the average stack size is. It is completely irrelevant, especially at the outset. If someone has 1 million chips at another table and you have 50,000 when the blinds are 50-100, how are you affected by them? Focus on you and your stack size relative to the blinds and time.
3. Do not be intimidated by other players
All too often, beginners give so much respect to players they see on TV that it affects their game and decision-making process. Yes, they may (or may not) have more talent or skill than you, but internally that idea is rarely helpful on this first journey to allow it to affect you. Poker is a game of decisions based on limited information. Do all you can to gain information and lessen the amount of information you give away and power you give to others.
Most of all, though, enjoy the journey!
Joe Hachem
1. Make sure  you're well rested
When you come to Vegas, don't go out partying before you play. Get lots of sleep and lots of rest. You're going to be playing 12 hours a day and you'll need to focus the entire time. Play first, then go out and party if you'd like.
2. Don't get overwhelmed by the tournament
Worry about your table and your table only. You can't control anything that's going on around you, so just worry about the players at your table, not who has got all the chips in the rest of the field.
3. Play your game, not someone else's
Don't say to yourself "Oh, I've seen this guy play on television, so I should play against him differently" or "Well, because it's the World Series of Poker I need to play differently." Play the style that suits you and that you're comfortable with. Don't try and change your game all of a sudden; it's too late for that. It's like when you play golf. When you're on the driving range practicing, THAT is when you practice all sorts of different things. When you're going to play golf, you play what you've practiced. You don't try and change your swing in the middle of a golf round; that would be ridiculous. So, too, don't change your poker game in the middle of a poker tournament.
Bonus tip: If you make it to the dinner break (and I hope you all do!), don't head off for a heavy meal, like a steak and a bottle of wine; that's the worst thing you can do. What will happen is that you'll become complacent after dinner. The greatest number of bustouts in a tournament happen right after dinner break and on the start of Day 2. Don't be one of those suckers who that happens to. Stay hydrated, eat well, and don't overdo it.
Pass the sugar!
READ MORE: Interview with Joe Hachem
Chris Moneymaker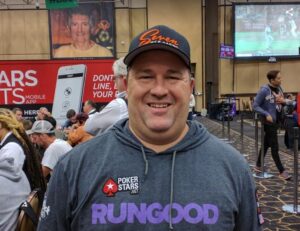 1. Don't get overwhelmed by Vegas
Speaking as someone who has been coming out here for 15 years, I would say the biggest thing to keep in mind if this is your first Main Event is just not to get too overwhelmed. Poker in Vegas in the summer is really extreme. There's something going on all the time. If you're not playing poker, then there's obviously something going on in Vegas in general. You need to be disciplined and stay out of the clubs, stay off the tables, and take some breaks. That's all leading up to the tournament.
2. Get tons of sleep
It's cliche to say that the Main Event is a marathon, not a sprint, but it truly is. Sitting there for that many days, trying to stay on your A-game takes a LOT out of you. Once you finish for the day, go back to where you're staying, order some dinner, and go to bed as early as you possibly can so that you're fresh and ready for the next day.
3. Pay attention to where your chip stack is as you approach the money bubble
The money bubble in the WSOP Main Event is unique, as opposed to any other tournament, in the fact that if you have a big stack at the time you can really take advantage and put yourself in position to go deep. If you have a shorter stack, you need to be aware that people will be trying to abuse you. You can't let the moment overwhelm you. If you're supposed to make a call in your home game tournament for ICM reasons, then you still want to make that same call in the Main Event as well. It's not so easy to do because a $15,000 (min) cash is really big for a lot of people, but your ICM considerations shouldn't change too much based on the prize pool. It's OK to play a little tighter because it is a big cash, but don't just sit there and announce to the table "I'm folding everything but aces." That's generally not a good strategy.
READ MORE: Interview with Chris Moneymaker
Did you enjoy this panel discussion? Have you got any burning poker questions you'd like answered by some of the game's top coaches, players, media personalities, tournament directors, or industry experts?
Send an email to [email protected] and yours might be the next question featured in our Ask the Poker Experts series.