The answer to this month's question in our Ask the Poker Experts series might appear obvious to anyone who has ever attended a poker event as a player or fan. That said, there are plenty of people out there whose poker fandom has been limited to watching on screens, without ever having had the opportunity to witness professional poker being played in person. One of these people is Suzy, from Indianapolis, who emailed me a couple weeks ago.
Every member on this month's panel of poker experts has at least a decade of experience working in the poker industry, as well as a unique perspective on live poker events given their career histories and current jobs. I'd like to take this opportunity to thank Lance Bradley, Donnie Peters, and Remko Rinkema, who kindly agreed to take part in this month's panel and answer Suzy's question.
QUESTION: My mom and I aren't big poker players – we occasionally play in a home game here in Boston – but we really enjoy watching poker on TV. We were thinking of perhaps taking a trip out to a poker festival towards the end of the year (around the Holidays) to watch some of the famous pros play in person, but we're not really sure how that works as we've never done it before.
Is there any particular one you'd recommend? Approximately how much do tickets cost to attend and is there a site where we can purchase them online? Is there assigned seating for spectators? Are there any rules that we'd need to follow if we're just there to watch? Also, is there any way to know which players will be there? My mom would really like to get a picture with Phil Hellmuth. Thanks for your help!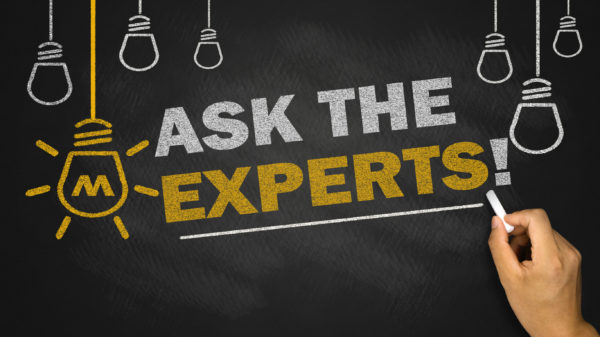 Lance Bradley
Attending a major live poker tournament as a fan is a very unique experience for sure. If you've watched the World Series of Poker or World Poker Tour on TV for years, then going to see one in person is like a baseball fan walking into Wrigley Field or a basketball fan getting to see a game at Madison Square Garden. There's a pretty significant difference though: tournaments – for the most part – aren't really set up to be spectator events. That being said, you can still have a great experience and be within arm's reach of some of your poker heroes pretty easily.
So, if you're going to be looking to travel around the Christmas holidays to a poker tournament, then you're on your way to Las Vegas to check out the WPT Five Diamond. It's easily one of the best tournaments of the year for a fan to check out. First of all, it's at the Bellagio in Las Vegas and that should be a special place for any poker fan to visit. Second, it attracts the biggest names in poker as they all take one last shot before packing it in before taking time off for the holidays.
So here's some simple rules to follow:
Stay on the rail. That means don't walk between the tables and such. While play is going on, stay on the outside part of the tournament area.
Your mom can get that picture with Phil Hellmuth (or any other player) simply by being polite and waiting for the tournament to go on break. Have your camera/phone ready. Most players are very accommodating on breaks unless they've just taken a really bad beat
Take as many photos as you want, but don't use flash. You'll draw the ire of the tournament directors, the players, and possibly a security guard.
You won't need tickets to see the first couple of days of the tournament, but you might for the final table. Don't worry – they're free. Just make sure you arrive about 30 minutes before it's supposed to begin and be ready to be seated for long time – final tables can take a while.
You're going to have a great experience while you're there, but don't just watch poker. Find a great daily tournament that you can play for cheap. Who knows, maybe you'll bink something?
Lance Bradley is the President and Editor in Chief of PocketFives.com, winner of the 2017 American Poker Award for Journalist of the Year, and the author of The Pursuit of Poker Success.
Donnie Peters
For the maximum poker-viewing experience, I'd recommend attending a World Poker Tour event. Before you go saying, "Of course you're going to say that, Donnie! You work for the World Poker Tour," hear me out.
As a member of the poker industry for 10 years, I can confidently say that you will receive no greater fan experience than attending a WPT event. Not only does attending a World Poker Tour event give you the chance to get up close and personal with the biggest stars in poker while they compete for millions of dollars in prize money, but you'll have the opportunity to meet the faces of the WPT in Vince Van Patten, Tony Dunst, and Lynn Gilmartin.
I'd strongly encourage any poker fan to take in the experience at one of the WPT's televised final table tapings in Las Vegas. These will take place at Esports Arena Las Vegas at Luxor Hotel and Casino. The state-of-the-art, 30,000-square-foot arena offers superb viewing that includes free balcony and stadium seating, a massive 50-foot LED wall, dozens of televisions, two bars, a José Andrés-designed food menu, and so much more. The extraordinary venue is the perfect place to watch a poker tournament, and you'll have the chance to appear on TV. Plus, as the World Poker Tour is planning to host its televised final tables in bunches, one poker trip gives you the chance to see multiple final tables crown champions within the span of just a few short days. That's tremendous bang for your buck.
In regards to knowing what players will be there, that's always hard to put a finger on. What I can tell you is that the WPT Tournament of Champions that takes place at the end of the WPT season is an exclusive event open to only the WPT Champions Club. That club is made up of some of the most legendary names in poker and the field will be full of these icons. WPT champions Daniel Negreanu, Antonio Esfandiari, Erik Seidel, Michael Mizrachi, Anthony Zinno, Darren Elias, and Mike Sexton are just a few of players who compete in the WPT Tournament of Champions.
Let's not forget that visiting one of these World Poker Tour final tables at Esports Arena will take you to the global home of poker, fabulous Las Vegas. Vegas is absolutely the greatest place in the world for any poker fan. Not only is it home to the world's most iconic poker events, but you'll also have the opportunity to put your skills to the test at one of the city's thousands of poker tables. Vegas poker rooms have limits available for players of all levels. Whether you're a recreational player looking for some low-limit fun or a high roller looking for big action, Las Vegas has a game for you.
For anyone looking for further information on attending a World Poker Tour event, you can email [email protected] and a member of the WPT team would be happy to assist.​
A veteran of the gaming industry for more than 10 years, Donnie Peters is Marketing Manager for the World Poker Tour, producing and distributing WPT content throughout its extensive media channels, coordinating and overseeing event and episode marketing, and managing WPT's social media outreach and communications. Prior to joining the WPT, Donnie served as Editor-in-Chief of PokerNews, where he was the overarching leader of outlet's global media team. Donnie is a co-founder and host of the Gridiron Gamble podcast, and he was named 2015 American Poker Awards Media Person of the Year.
Remko Rinkema
It's awesome to hear that you and your mom enjoy watching poker on TV.
Let's get a few things out of the way first: You'll never have to buy a ticket to watch a poker event, but sometimes there's limited seating. These are usually given out in a first-come, first-serve basis. The only rule you'll have to remember as a spectator is that there's no flash photography allowed, but feel free to take as many photos as you like.
Seeing a big poker tournament with your own eyes can be really inspiring and exciting if you catch the right event at the right time, but, if not, it sometimes is quite the drag. Since the poker shows you see on TV usually feature cut down, produced episodes, it might give you the wrong idea of what an actual poker tournament is like. The men and women you see on TV play for 12 hours a day on average, which makes watching it in person quite the ordeal!
I'm not trying to discourage you from attending a live poker event, but just letting you know to keep this in mind and plan your trip to include a lot more than watching poker. With regards to your exact question, the period around the holidays is usually quiet but the World Poker Tour Five Diamond event at the Bellagio runs from December 10-15. If you're willing to wait a little longer, there are two other recommendations I'd like to make for events that you have to see.
The days prior and the first week of the World Series of Poker, usually the last weekend of May, has the perfect combination of events to see all your favorite pros in action. The Super High Roller Bowl in the state-of-the-art PokerGO Studio attracts 48 of the world's best and most famous players who all put up $300,000 to play for a first prize of $5,000,000. This event is a must-see if you're a true poker fan, as it has the highest density of famous players that your mom can grab those selfies with. You can stay up-to-date with the players in this event by keeping an eye on superhighroller.com in the Spring; all participating players will be announced before the event so you'll know who and what to expect.
Lastly, the WSOP Main Event is by far the most exciting event of the year. However, it's not the easiest event to find all your favorite celebrity poker players since thousands of players compete. The final table of this tournament is one of the few that I'd recommend watching in person as the atmosphere is unlike anything else in poker. You might not get to see all the top pros, but you'll have an amazing experience, get plenty of great photos, and the chance to see someone win life-changing money.
All that said, be sure to combine your poker vacation with some nice days at the pool, play some poker yourself, and find some nice places to eat. Poker is about more than playing a game, it's a lifestyle that is based around having a good time.
A poker reporter since 2008, Remko Rinkema has been Poker Central's Senior Editor since August 2016. Starting out as a live reporter and freelance writer, Remko has ventured into hosting podcasts, videos and any other form of content you can imagine in the poker space. Having reported on the World Series of Poker 10 times, numerous seasons on the European Poker Tour, and events in the Asia Pacific region, he now focuses on events broadcast on PokerGO, the Super High Roller Bowl, Poker Masters, and U.S. Poker Open.
—
Did you enjoy this panel discussion? Have you got any burning poker questions you'd like answered by some of the game's top coaches, players, media personalities, tournament directors, or industry experts?
Send an email to [email protected] and yours might be the next question featured in our Ask the Poker Experts series.