The adrenaline started pumping when I hit a set of 9s on the flop, and I knew at that moment that I needed to make poker a part of my life again.
It didn't matter that I was just playing a few tables of $.02/.04 NL and working with a $4 stack, the rush was unmistakable. It was that one-of-a-kind feeling you can only get from the game of poker; the one where your heart rate goes up and you feel your pulse in your throat.
One of the best parts of online poker is not having to hide the physical signs of euphoria when you hit a big hand. This was my first poker session after a three-year hiatus, and as that 9 appeared on the board I instantly realized how much I missed having the game in my life.
I ended up betting against one opponent on all three streets and getting called all the way down. A possible straight on the board built the tension even further, but my set held and I doubled up!
The excitement of the game, even at the smallest of the micro-stakes, was something I've missed.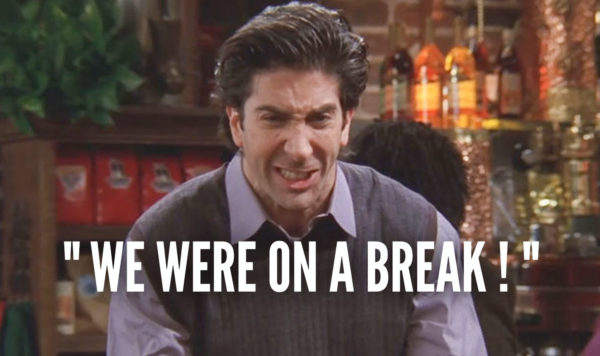 REMEMBERING WHERE YOU LEFT OFF
I stopped playing poker early in 2015. At that time I was specializing in Double or Nothing Sit N' Gos (DON SNGs). I would 16-table and play 6-8 hours a day.
I had my online poker room of choice ready to go at a moment's notice, along with my HUD customized to suit DON SNGs, and a SharkScope subscription that allowed me to know exactly who I was up against at every table.
Three years later I had none of that. After achieving the most successful year I've ever had in poker in 2014, I had decided to take a complete break from the game and so I uninstalled the HUD and the poker room software in the process.
The worldwide online poker landscape in 2018 is quite different than it was just three years ago. New poker rooms have popped up and networks have added new skins and removed others. The biggest online poker rooms still remain quite popular, while some of the smaller rooms like Betsson Poker aren't going anywhere either. I'm also seeing lots of new game variations that weren't around in 2015!
Introducing Split Hold'em! ⚖ If you don't know what that is, don't worry – neither did @spraggy but he had a tonne of fun playing it yesterday. Check out some clips and learn more about the game here: https://t.co/AojuLe5rlb pic.twitter.com/XPEZQG7LQg

— PokerStars (@PokerStars) April 9, 2018

In the US, we're on the cusp of a new era, as legal, regulated poker rooms from Nevada, New Jersey, and Delaware are going to combine player pools, and allow players from these three states to battle each other. Plus, Pennsylvania joining the fray as a fourth state seems to only be a matter of time. The skill level of the average player has improved considerably between the start of the poker boom in the mid-2000s and 2015, and that trend has continued into 2018.
I knew I wanted to get back in the game, but I wasn't sure just what I was up against.
PICKING A PATH
Do I want to play cash games, SNGs, or tournaments? What sites should I play at? What caliber of players am I up against?
And, most importantly, do I still know how to do this?
Luckily for all of us who love this game, a wealth of poker knowledge exists online, and that database is always growing and evolving. I'm finding many resources that I wasn't even aware of three years ago, and the old standbys like the Two Plus Two forums are just as good as ever.
I find myself reading and watching poker videos whenever I can; not just about strategy, but about the professional poker circuit as well. There's so much useful content out there and I can assume that recreational players, having access to the same content, are better on average than in 2015.
I particularly enjoy watching Doug Polk's YouTube channel; his analysis of big hands on the pro circuit is entertaining and informative. In particular, his speech at the end of the video below is one of the most epic motivational poker speeches I've ever seen!
So, my $.02/.04 NL session has re-ignited my passion for the game, and I'm enjoying studying and consuming poker content just as much as playing the game.
BACK TO THE GRIND
I got lucky when I downloaded my HUD, as all of my customized stats are still there! I've decided to grind out SNGs as I get back into the game. Some of the instincts from the 16-tabling days are still there, but after not playing at all for three years I realize my game needs work.
Things are different in my life now also, as I have a full-time job that takes up much of my time, and poker is just a hobby that I'm hoping will develop into a side hustle as I continue to study and improve. I now look at the week ahead and plan for those pockets of time when I'll have 2-3 hours to get a session in.
I'm thrilled to be back in the game, even at the tiny stakes I'm playing right now. I'm watching videos, reading strategy articles, and probably staying up later than I should.
Your passions in life choose you, and I didn't realize how much I missed poker; Playing the game, and especially writing about it. And watching some of the sick hands I've missed from the pros at the highest stakes. It's good to be back!