Whether it's Mother's Day, Father's Day, Valentine's Day or any other "Day", there's never a bad time to give a gift to a poker player you love. With that in mind, we've come up with a list of 7 great poker-themed gifts that will surely get the recipient to think he or she is "running hot".
1. Doyle Brunson's Super System
Doyle Brunson, the Godfather of Poker, has been playing the game for over 50 years. The 10-time WSOP bracelet winner pretty much encompasses the definition of living legend and he quite literally wrote THE book on poker. Super System, originally published in 1979, is now on its 3rd Edition and is widely considered to be the first excellent poker strategy book. While many books have been written since, a true player will appreciate the gift of the original Super System.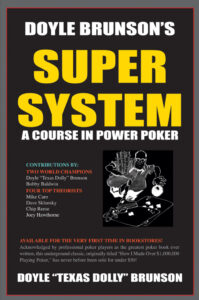 2. Card Guards
Using a card guard is the best way to ensure the safety of your cards while they are lying on the table, protecting them from other players or the dealer accidentally throwing them into the fold pile, which would effectively kill your hand. A personalized card guard makes a statement that you are a true player and have been at the table before (or at least makes that impression, whether it's true or not).
3. Custom Printed Playing Cards
Personalized gifts always bring a smile to someone's face, including a poker player's. Whether your poker playing friend or loved one owns their own business and wants to advertise or, alternatively, you just want their mug adorning the backs of a deck, custom printed playing cards represent a great gift.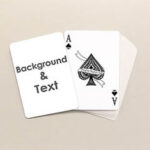 4. Custom Poker Chips
Sticking with the idea of customization, everyone knows that the quality of a home poker game can be enhanced greatly when using a great set of poker chips. Why not spoil the poker player in your life with a customized chip set courtesy of Chiplab?
You can pretty much submit any design you want and have it imprinted on the chips. Of course, you can also select how many chips you want in the set and which colors you'd like to include.
5. Poker Brat Clothing
While he's known for his rants, raves, and blowups, at this stage in his poker career, Phil Hellmuth is pretty much universally adored by poker fans. Still capitalizing on his "Poker Brat" persona, Phil has a great line of clothing and other gear that would make any 13-time WSOP bracelet winner (and ordinary poker lover) proud. "Well designed" and "high quality" doesn't just describe Hellmuth's prowess at the poker tables, but it also reflects Poker Brat Apparel.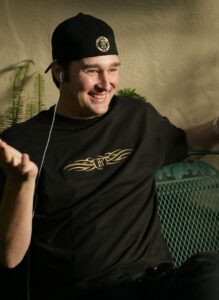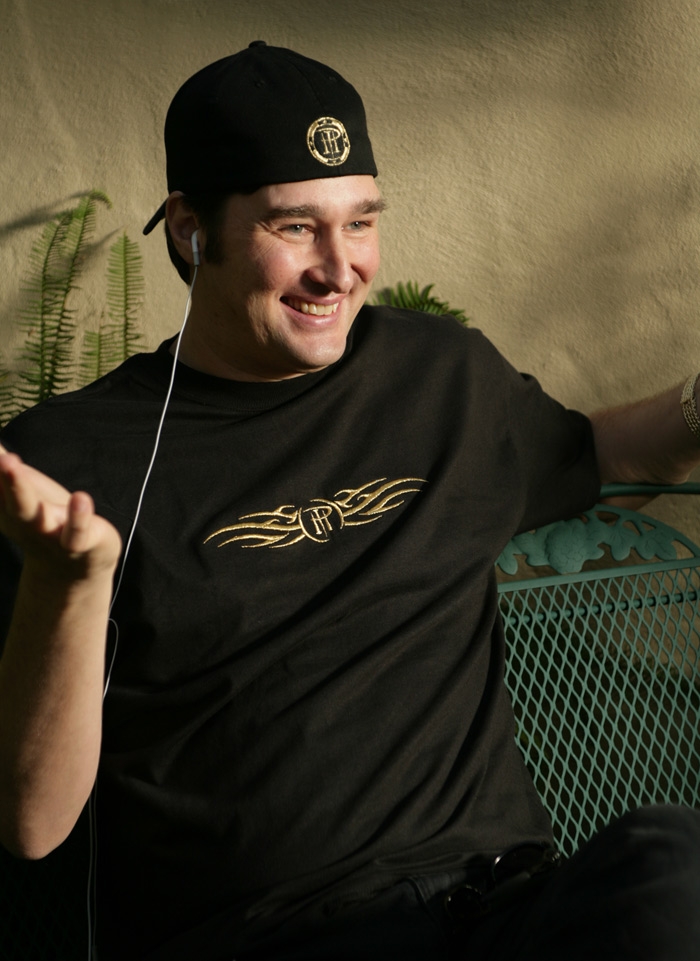 6. Casino Chip Display
If you're looking for something to give your poker player that his or her buddies are probably less likely to have (i.e., something a bit more unique), a poker chip display is probably the way to go. I've written in the past about poker collectibles and humble-bragged about my little chip collection. Fact is, I think it would pretty cool to have a way of displaying it up on a wall somewhere rather than stored away in a shoebox. Fingers crossed that my wife might read this one! 🙂
7. Playing Card Boxes
Another great poker gift that can be filed under "U" (for "unique"), why not step up the way your poker lover stores his or her cards with some top-notch playing card boxes? Every home game host has the types of playing cards they prefer, but how many invest in protecting the cards well with something finer than plain old cardboard? One thing's for sure, this is the kind of poker gift that won't soon be forgotten.
Conclusion
The list of poker accessories really goes on and on. Many lists of poker gifts have been made in the past, but I tried selecting some that would stand out in the crowd. Truth be told, I probably could've listed 101 original types of poker gifts. Are there any that you felt I could've included and that would've been worth mentioning on this abbreviated list? Let me know on Twitter or on our Facebook page.