Phil Ivey is sometimes referred to as the "Tiger Woods of Poker," and much like the actual Tiger Woods has reemerged from a prolonged slump, we've recently had the pleasure of watching Ivey return to prominence at his craft.
Poker history is filled with many names and faces who've achieved success, captured our imaginations, and have then faded away, leaving fans to wonder if they'll ever come back and return to form, or if they've perhaps just given up and transitioned into pure gambling at Paysafecard casinos. With that in mind, here's a list (by no means exhaustive) of seven players who have staged impressive comebacks after lengthy periods without notching too much success.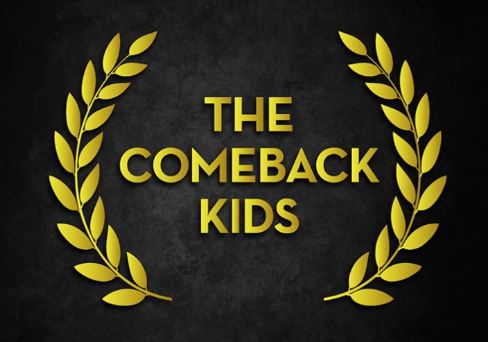 Phil Ivey
It's not only safe to say that Phil Ivey's still got it, but probably that he "never lost it." From the dawn of the original poker boom through the end of 2015, Ivey built a career that puts him on the short list of any "greatest players of all time" compilation.
Ivey's 10 WSOP bracelets, cash game success and YouTube library of sick plays are the stuff of legends, but after the 2014 WSOP Ivey disappeared from the U.S. tournament scene. He bagged $656,500 in a 5th place finish at the Triton Super High Roller in the Philippines in January 2016, but then disappeared from the worldwide tournament scene as well.
After a 2.5-year hiatus, however, Ivey jumped back into the tournament circuit in May 2018 at the Triton Short Deck Super High Roller Series in Montenegro, never having lost a step. He took down the HK$250k buy-in event for $604,992 (USD), and followed up with a 3rd-place finish in the HK$1 million buy-in for $1,666,480.
The Poker Hall of Famer followed up with four cashes at the 2018 WSOP this past summer, including a 9th-place finish in the prestigious $50k Poker Players Championship for $111,447 and a cash in the Main Event, proving that he's still a force to be reckoned with regardless of the field size.
Gus Hansen
Gus Hansen's Instagram might have very well been the highlight of this past summer in the poker world. The "Great Dane" returned to high-stakes cash game action in Las Vegas, and by his count logged 652 hours of play in 70 days at Bobby's Room in the Bellagio.
Hansen chronicled his days inside one of the world's most famous and exclusive poker rooms, as well as giving us a look at his adventures at the craps tables and on the Vegas nightlife scene. Throughout his posts, Hansen promises us that "it's going to be a great summer" and he certainly didn't disappoint.
Literally losing my shirt in Bobby's Room pic.twitter.com/FRpvJ41iR3

— Gus Hansen (@GusHansen) July 28, 2018
After bursting onto the scene with a win in the very first televised WPT event (the 2002 Five Diamond Classic), Hansen became a fan favorite and one of the most recognizable figures from the glory days of Full Tilt Poker. He was a regular in the nosebleed stakes online throughout most of the 2000s, but disappeared from the tables, and the public eye, after a significant downswing prompted him to take a break from the game in 2014.
The return of Hansen delighted poker fans this summer, and while it's impossible to gauge how he's fared in live cash games he's on this list for the entertainment value he brings (back) to the poker world.
Chris Ferguson
Chris Ferguson's 2017 WSOP Player of the Year banner is quite possibly the most unlikely and controversial decoration adorning the Rio Convention Center during the World Series of Poker.
Many in the poker community thought Ferguson would never be seen again after the disastrous demise of Full Tilt Poker and subsequent debacle involving player payouts. Ferguson was one of the most recognizable players in the game during the heyday of online poker in the U.S., but became a pariah after the shutdown of Full Tilt.
The 2000 WSOP Main Event champion completely disappeared from the poker scene after Black Friday in 2011, but returned for the 2016 WSOP. His performance in the 2017 WSOP included 23 cashes, three final tables and a win in the €1,650 Pot-Limit Omaha Hi-Lo Eight or Better.
Chris Ferguson won his 6th career bracelet tonight at WSOP Europe.

Read more at https://t.co/sVIHWB2vNI pic.twitter.com/rQK4mBuoeU

— WSOP (@WSOP) November 2, 2017
That win brought Ferguson his sixth career WSOP bracelet and the POY award, which didn't go over well in some circles of the poker community. Ferguson has proven that last year's success wasn't some sort of fluke, either, notching an impressive 17 cashes at the 2018 WSOP with another handful at the WSOP Europe.
Stu Ungar
It's too bad that we never got to see Stu Ungar play in the modern era of poker. Many of poker's legends from before the 2003 poker boom regard Ungar as the greatest player of all time, but by 1997 Ungar's battles with drug addiction and bad money management had left him broke and physically a shell of his younger self.
Despite Ungar being massively in debt and clearly damaged from years of drug abuse, poker pro Billy Baxter still had faith in Ungar's talent in 1997, staking him for the WSOP Main Event that year just moments before registration ended. Ungar had already won the Main Event twice, back-to-back in 1980 and 1981, but was an unlikely pick for another championship in his 1997 condition.
Day 1 did not go well, with Ungar falling asleep at times and not believing he could make it through the tournament.  Inspired by a picture of his daughter in his wallet (and some tough love/motivation from Baxter), Ungar ended up reversing his fortunes, racking up a big chip lead, and going on to win the Main Event and the $1 million first prize.
The 16-year span between Main Event wins earned Ungar the nickname of "The Comeback Kid", but unfortunately this was the last time Ungar would sit atop the poker world. Ungar was found dead in a Las Vegas hotel room in November 1998, with the cause of death determined to be heart failure from years of drug abuse.
Viktor Blom
The emergence of a mysterious player with the screen name Isildur1 lit up the high-stakes online scene in 2009, back when "Rail Heaven" was alive and well on Full Tilt Poker. Observers could log in and watch players like Patrik Antonius, Phil Ivey, and Tom Dwan play six-figure pots in some of the fastest and craziest games ever witnessed.
Isildur1, later revealed to be Swedish player Viktor Blom, started appearing in the high-stakes games and challenging poker's elite at the highest of limits. Blom's rollercoaster ride through these games is legendary, with the then 19-year-old prodigy going up nearly $6 million at one point, only to be down $2 million just one month later.
Blom repeated that cycle of winning and downswings many times in his poker career, and disappeared from the high-stakes online tables for a time after a particularly tough run of losses in 2014. While he likely wasn't searching for the best online casino bonus offers in order to try and rebuild his bankroll, he did drop down in stakes for that purpose.
Luckily for us poker fans, Blom has persevered and showed himself to be a formidable player on the live tournament scene. He won the partypoker MILLIONS Germany Main Event in 2018 for an €850,000 score, and is always an intriguing presence when he decides to play live televised events.
Chris Moneymaker
The 2003 WSOP Main Event champ will forever be a fan favorite, with a well-earned reputation as one of the nicest guys in the game. Moneymaker has been back in the spotlight again as of late, as the face of the Moneymaker PSPC Tour, traveling the US and giving players a chance to win Platinum Passes and entry into the 2019 PokerStars Players Championship.
That's all fine and dandy, you might say, but what does it have to do with making a comeback?
For those who might not have been paying attention, @CMONEYMAKER is posting some serious results over the past week, both online and live.

Props to the champ 👍 #youstillgotit

— Robbie Strazynski (@cardplayerlife) October 6, 2018
Well, while he's never stopped being a front-and-center ambassador in the poker world, Moneymaker hadn't posted too many notable results on the tournament circuit; until lately, that it. The former accountant has been putting up some solid results in 2018, taking down two events in the New Jersey Championship of Online Poker (NJCOOP) and finishing fourth in the $550 8-Game Mix event at the Gardens Poker Classic in Los Angeles. Is another major score on the horizon? With the kind of positive momentum Moneymaker has been experiencing, we certainly wouldn't be surprised if so.
Mike Matusow
Mike Matusow is one of the most well-known players in the world and is a four-time WSOP bracelet winner. He's put up fantastic, consistent numbers (along with a few "Matusow Meltdowns") in his career, but in 2014 suffered a spinal injury that sent him on a physical and mental downward spiral.
Matusow underwent surgery for the condition in October 2014 and was back at the poker tables four months later. Side effects of the surgery began to take a toll on Matusow, however, and despite millions in career winnings, "The Mouth" eventually went broke and lost his house.
He began climbing the poker ladder again at the online micro stakes, and after grinding up enough in winnings to take a shot at the WSOP 2017, Matusow returned to form. The loud, talented, and well-rounded Matusow cashed in seven events, including a 12th-place finish for $97,328 in the $50k Poker Players Championship.
The seven cashes in 2017 equaled his total number of WSOP cashes from 2014-2016, and Matusow was at it again this past summer, with seven cashes in the 2018 WSOP. We've most certainly not heard the last from "The Mouth."