Barrels of (virtual) ink have been spilled over the past year in discussion of the upcoming PokerStars Players Championship,(PSPC), set to begin on Sunday. With just a couple days to go until the kickoff of the largest $25K buy-in event in poker history, excitement is building to a fever pitch throughout the poker world. The stories of Platinum Pass winners have flooded the interwebs and the 320 fortunate holders of those passes, along with hundreds more players prepared to plunk down $25,000 apiece in cold, hard cash. are sharpening their full arsenal of poker weapons, readying themselves to compete at the felt for millions upon millions of dollars in prize money. Beyond the poker tournament, however, there's plenty to get excited about as the PSPC approaches. After all, lots of people (myself included) will be making their way to the Atlantis Casino and Resort in the Bahamas without plans to take a seat in the tournament.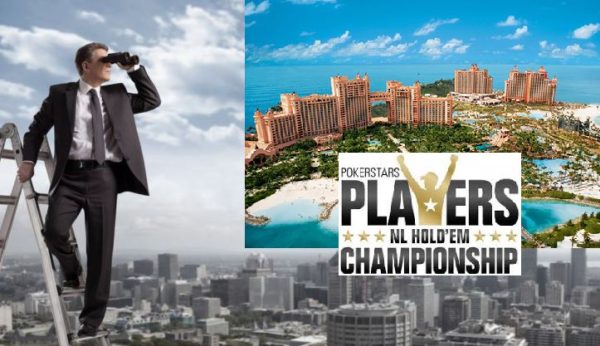 As I sit here at my brother's house in New Jersey, having completed the first leg of the long journey from my home in Israel, and now less than 60 hours away from "boots on the ground" in Paradise Island, here's a list of the top five things I'm looking forward to at the PSPC.
1. Norm Macdonald Headlining Comedy Night
Stand-up comedy is easily one of my most favorite forms of entertainment, comprising a very high percentage of the content I watch on YouTube and Netflix. Living out in Israel, it's quite rare to be able to attend an English-language show (they happen less than a handful of times each year) and even rarer for one of the world's top comedic legends to make an appearance on stage (which happens less than a handful of times each decade). I've followed Norm Macdonald's career since back when I was in high school, when he manned the Weekend Update anchor desk on Saturday Night Live. What a treat it will be to have a seat in the theater as Norm brings the funny!
ICYMI – @Normmacdonald will not only be playing in the #PSPC but also performing stand up comedy for the players on January 8th with @Stapes @bloodlow and @claytoncomic pic.twitter.com/61l4YlXZSY

— PokerStars LIVE (@PokerStarsLIVE) December 29, 2018
2. WARM WEATHER!
I mentioned I was in New Jersey now, right? It's cold and rainy in Israel at this time of year, and stepping out into the street from Newark Airport I was greeted by a blast of weather that I can only describe as having forgotten to bring along all of its degrees. Much of the Northern Hemisphere is blanketed in fluffy white stuff in January, and while I understand the concept of seasons, I'll just say that winter isn't my favorite one.
It admittedly felt strange packing my swimsuit, shorts, and short-sleeve shirts, but hot damn if I'm not looking forward to gorgeous #AlwaysSummer weather that Bahamians get to revel in while the rest of us "Northerners" have to suffer through. I already know how tough it's going to be to say goodbye to those palm trees when I head back home…
We're kicking off the Top 10 Countdown of your favorite posts of 2018! #AlwaysSummer #Number10 #2018countdown pic.twitter.com/bRFFkkHxRr

— Atlantis Bahamas (@atlantisbahamas) December 22, 2018
3. Celebrity Sightings
Modern celebrity culture notwithstanding, I'm not the kind of guy who obsesses over the comings and goings of Hollywood stars, following their every activity. That said, I've been a lifelong sports fan and way more hours of my life than I care to admit have been spent watching the exploits of the world's top athletes. When I heard that sporting legends like Tony Hawk, Sergio Garcia, Paul Pierce, and others have confirmed their upcoming attendance at the PSPC, I legitimately marked out. Having the chance to see them up-close at the felt is certainly something I'm looking forward to.
Also joining us at the #PSPC will be skateboarding legend @tonyhawk who is going to donate any winnings to the Tony Hawk Foundation – what a guy! pic.twitter.com/NOUxqywfCP

— PokerStars LIVE (@PokerStarsLIVE) December 28, 2018
2017 Masters Champion and PCA regular @TheSergioGarcia is also heading to the #PSPC, and will be hoping clubs help him to his first poker Major on a different type of green (felt). ⛳♣ #PCA2019 pic.twitter.com/F2l9gp6xmy

— PokerStars LIVE (@PokerStarsLIVE) December 28, 2018
If that wasn't enough, current ESPN analyst and former 10x NBA All-Star @paulpierce34 will also be looking to slam dunk the #PSPC title this year in the Bahamas. 🏀 pic.twitter.com/1shaAacSBC

— PokerStars LIVE (@PokerStarsLIVE) December 28, 2018
4. Reunions
I've been to the Bahamas once before, three years ago, when I did media coverage of the 2016 PokerStars Caribbean Adventure. It was actually the very first live poker event that I had ever attended (what a way to dive into the deep end, eh?). Looking back, I can't help but giggle a bit, remembering how awed I was by it all, wide-eyed at every turn, as my virtual social media poker world came alive right before my eyes. I didn't sleep a lot during that week-and-a-half, working and spending as much time as I possibly could getting to meet and know as many people people in the poker community as possible. It was incredible to feel the warm embrace of the poker community for the very first time.
I'm still quite giddy at the idea of getting head back to "where it all began" for me — so much has happened in these intervening three years. The relationships I have with so many of those people I had only met for the first time are now so much stronger and more meaningful. Yet, many of those people, I haven't had the good fortune to see in person since that special time three years ago.
So, as Bruce Buffer (who will also be in attendance, by the way) would say: "IT'S TIME" (for the reunions to happen)!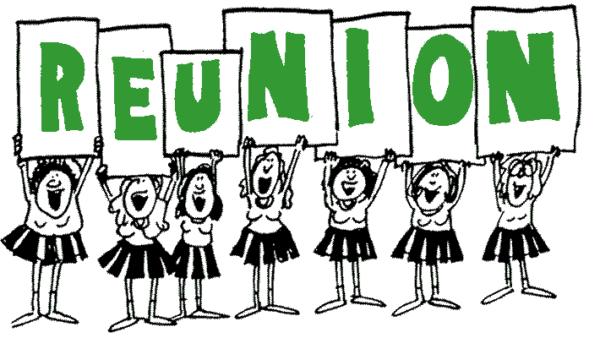 5. Walking into a Ballroom Full of Platinum Pass Winners
Having been writing, tweeting, and posting about the PSPC for a full year, as well as following the amazing stories of all the Platinum Pass winners so expertly brought forth by PokerStars' blogging and video-production teams, all of that hype builds to a very powerful crescendo.
All of that energy gathering together in one room for the very first time creates an incredible moment that perhaps defies description. Words will be written about it, pictures will be taken, and videos will be captured from each and every conceivable angle, but physically being present in that room is guaranteed to be a breathtaking experience that I'll never forget. Who wouldn't be looking forward to something like that?
The biggest PokerStars live event ever.
Twelve months of anticipation.
Three days to go.
The wait is almost over. #PSPC pic.twitter.com/8yJj72ozSn

— PokerStars LIVE (@PokerStarsLIVE) January 3, 2019