WPT Global has been making quite a bit of noise in online poker circles. The operator has only recently entered the arena, but in the few months it's been around, WPT Global has shown a high degree of determination to become one of the top picks for poker players of all bankrolls and skills levels.
Whenever a new poker room pops up, the main question people have is: who is it for? Is it a good place for recreational players? Is it the right fit for the pros? And, so far, it seems like WPT Global ticks all the boxes, no matter what group you belong to.
That said, in this article, we'll list five reasons why professional poker players should definitely give WPT Global a shot.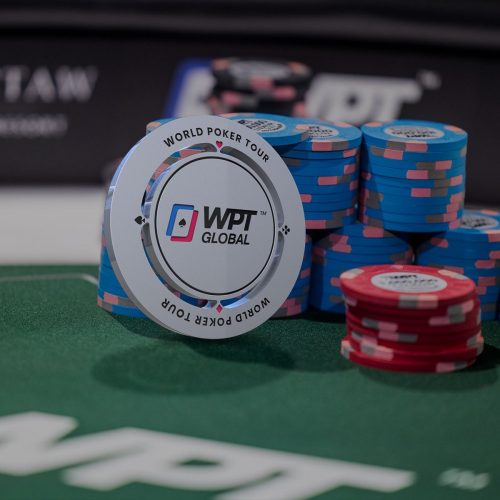 Remarkable Value & Tournament Overlays
Poker players are always looking for value, and the more serious you are about the game, the more important this aspect becomes. While things may change in the future, the current value for tournament players at WPT Global is superior to anything else out there in the online poker realm.
The room has been hosting numerous daily tournaments with pretty sizeable overlays, and the Summer Festival, which is about to come to a close, has had loads of added value. In terms of EV, it's really hard to go wrong with tournaments with guaranteed five- and even six-figure overlays.
Relatively Soft Competition
Being a poker pro, you obviously understand how critical game selection is. Let's face it, that's been increasingly difficult these days, as all major rooms have been overtaken by grinders and as more and more players improve skill-wise due to study material available at numerous poker training sites. This is especially true as you climb up the stakes. There isn't much fish to be found at NL100+ these days.
Over at WPT Global, the situation is quite a bit different. You'll find many recreational players at the tables who are more than happy to give you the action you seek. There is loads of limp-calling before the flop, players cold-calling 3-bets, and all the other stuff that any pro will recognize as signs of a good game.
From my experience playing on the site, this has proven to be true in both tournaments and cash games, so you can take your pick. Whatever you go for, the level of competition you'll be up against will be significantly less skilled than what you might be used to on other sites.
Good Player Traffic
Liquidity is the lifeblood of a poker room and while WPT Global may be a new online poker room, but they started on the right foot right out the door. Player traffic on the site has been very good since the very first day of their operations, and things have only improved as they moved forward.
READ MORE: WPT Global Timeline: Charting the Course of Online Poker's Newest Room
You will have no problems finding action across different stakes throughout most of the day. The only time when things get a bit quieter tends to be during European night hours (after 9 or 10 pm), which makes sense as a lot of regular players on the platform are based in Asia.
This is starting to change as well, though, as the number of active players has been on the constant rise, so you should be able to find some decent action even during these late European hours, too.
Games Designed for Action
WPT Global features cash game tables with mandatory straddles and bomb pots. In general, these aren't what pros tend to be on the lookout for, as they are not usually the most profitable tables. With that said, these types of games attract action-seeking players, and their presence will more than make up for the slight EV loss.
Players who enjoy these types of games with extra money added randomly to the pot are usually not on the conservative side. They'll be looking to see flops and play some hands, and an experienced player will usually have no problem outplaying them before and after the flop.
Solid Welcome Bonus
Finally, WPT Global offers a very solid welcome bonus of 100% up to $1,200 on your first deposit (be sure to sign up using bonus code CPL). For someone who's been playing for a while, it's probably hard to come by fresh welcome bonuses, so this is a great opportunity to get some extra cash for your bankroll without any hassle.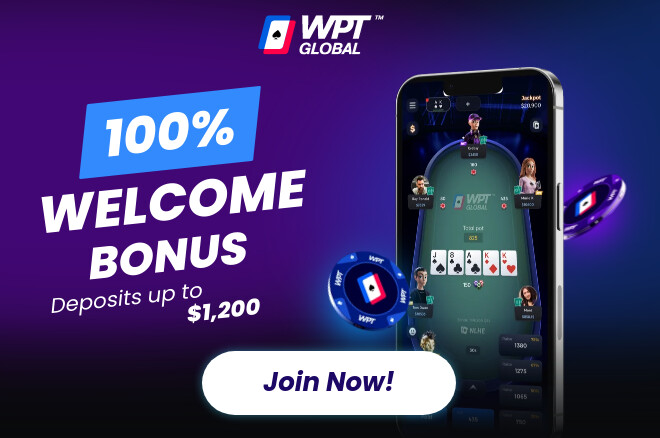 It's also worth mentioning that there have been quite a few other promotions along the way, giving out tournament tickets, adding to the value of the welcome bonus, and making it that much more appetizing to the seasoned poker player.
All in all, WPT Global is certainly a very solid pick for professional players for all the reasons mentioned above as well as a few others not listed here. Games tend to be on the softer side, action is good at all hours of the day, and there are plenty of overlays to enjoy. What more could you possibly ask for from an online poker room in 2022?