Have you ever reached the point where you wanted to quit poker but didn't? Many people think about walking away from poker, and many more people actually pull the trigger. Why do these people leave poker? Today, we will examine five of the most common reasons people quit poker.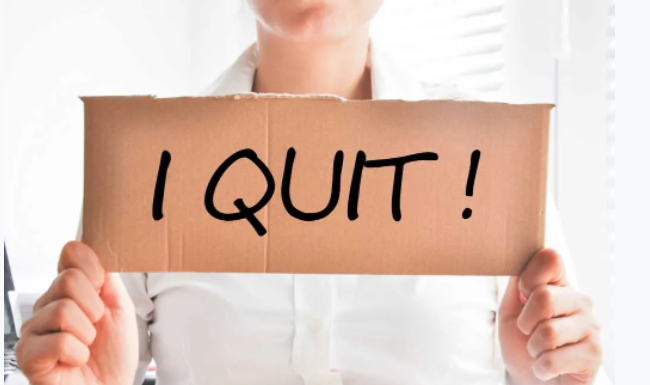 1. They Get Cheated (Or Think They Got Cheated)
Most of us are familiar with the history of poker, both live and online. We know the scandals that have rocked the game and those that have cheated, either directly or indirectly. When someone gets cheated, there is a good chance they will walk away from the game, especially if they are a recreational player.
Then there are people who think they've been cheated and quit the game. They believe that online poker is rigged or that people are conspiring together in the live arena when in reality, they just suck at poker. It is easier to claim something is rigged rather than take responsibility for bad play.
2. It's Hard to Find the Games You Want to Play
If you love Texas Hold'em, you will not have a problem finding a game to play. Omaha players can generally find games as well. But what if you like to play other forms of poker? Depending on where you live, you may not be able to find a game.
I love to play Stud games. However, it is next to impossible to find them in live casinos these days. The options for playing Stud games online are also limited. If you don't have a love affair with Hold'em, finding a game can be challenging. Some people give up playing poker because they don't want to play Hold'em 24-7.
This is why events like Cardplayer Lifestyle's Mixed Game Festival need to be supported. The more demand we can create for these games, the more we can convince casinos to offer them.
3. Life Commitments Get in the Way
What are your top priorities in life? Are they the same as they were 10 years ago? How about five years ago? Life is ever-changing, and our priorities often shift away from poker. The most common reason that people leave poker is to start a family. Players like Jason Mercier can attest to how family commitments "get in the way" of playing poker professionally.
Other things can get in the way of playing poker. Amateur players often have to focus more on their job and career over poker. Other players may devote more time to relationships or taking care of ailing family members. Some people have business interests that take precedence over poker. Regardless of the reason, life commitments are often the main reason people quit poker.
4. The Game is Too Damn Hard
Have you ever heard the cliché, "Poker is a hard way to make an easy living?" The game is even more difficult nowadays than it was even 10 years ago, in part due to the proliferation of strategy material on some of the best poker training sites. As such, truly successful players will need to put in the time and study necessary to continue improving their games.
For some, they don't have the time or motivation to improve at poker. They either never become a winning player, or they get stuck at a certain level, unable or unwilling to move forward. When the game gets too hard for them, they move on to something easier.
5. You Don't Have the Right Personality for Poker
If you don't like people, or if they annoy you, then poker may not be for you. Live poker requires that you interact with and study your opponents. Some people just don't have the temperament for the live game. Online poker is an excellent alternative for that type of person, but what if you don't live in an area where online poker is legal? Do you risk it at black market sites or walk away? Some opt to walk away.
Other people are more risk-averse and can't stand the inevitable swings in poker. Poker players need to have a disregard for money, and many people can't get to that point. The occasional loss while playing slots or blackjack at online casino nederland is one thing. However, losing tens of thousands or more at the poker tables is too soul-crushing for some.