Cardplayer Lifestyle will be hosting its second Mixed Game Festival, a five-day affair sponsored by PokerStars, at Resorts World Hotel and Casino in Las Vegas, with a PokerStars Live Event Prize Package to be awarded.
Buoyed by the success of our first Mixed Game Festival back in October, we're proud to announce that we'll be returning to the Entertainment Capital of the World from June 12-16 to run it back for more dealer's choice awesomeness!
Mixed Game Festival II will feature five straight days of low stakes cash games catering to lovers of all poker variants, from weekend warriors to home game hotshots, and even to grinders and pros just looking to take a bit of a relaxing break from the major tournament series happening around the city.
This time around, we'll be in a different venue: the fabulous Resorts World Las Vegas, home to the newest poker room in the city!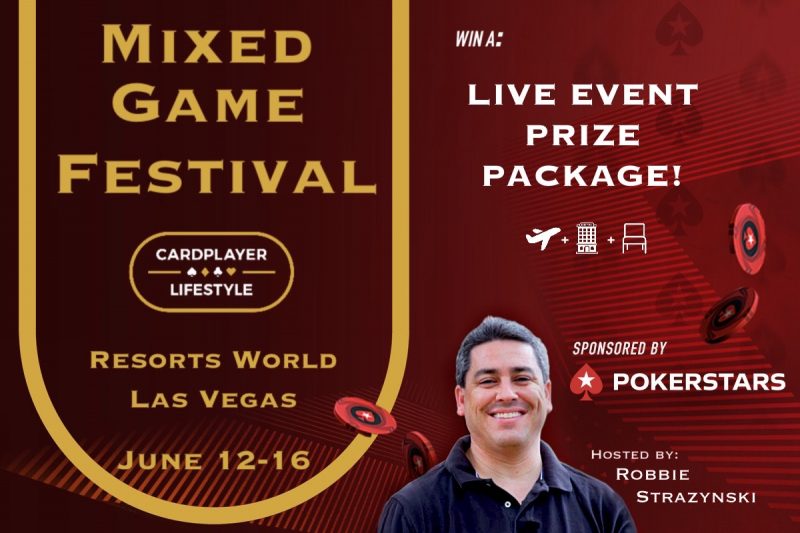 About Resorts World Las Vegas
Resorts World, a high-end 30-table poker room, has quickly become the #1 go-to destination for mixed games in Las Vegas since the resort opened in June 2021. Each and every one of the dealers at Resorts World is highly proficient in dealing mixed games. The room's staff, from manager Gary Hager right on down the line to shift managers and other floor personnel, are incredibly welcoming and always deliver a first-class player experience.
Best of all, the room boasts an unbeatable $4 per hand max rake, with that fourth dollar only being taken upon there being $80 in the pot!
We'll be playing for stakes of $4/8 and $8/16, with higher limits available upon request.
Due to space considerations, players interested in attending the festival are encouraged to register in advance on the bespoke daily interest lists via the Poker Atlas app.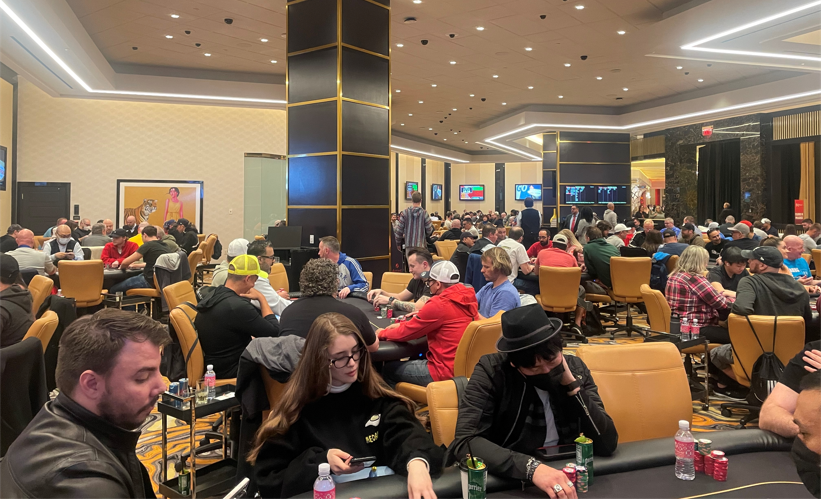 Freebies and Giveaways Galore
In addition to the added value the PokerStars Live Event Package brings to the proceedings, all players will enjoy a number of other festival features including:
Multiple daily merchandise giveaways courtesy of PokerStars as well as other premium poker industry brands like: Faded Spade Playing Cards, RunGoodGear, Upswing Poker, D&B Poker Publishing, BBO Poker Tables, PokerGO, and more!
Multiple poker book signings with popular poker pros!
Discounted hotel room rates (use promo code YYPKR when booking online or call directly 1-833-930-3888).
More "special stuff" in the pipeline… stay tuned!
Daily Media Coverage
Have you ever wished you could "see your name in lights"?
We'll be producing daily recaps highlighting all the action during our Mixed Game Festival, and you'll be able to find them right here on Cardplayerlifestyle.com. We'll also be covering the festival extensively via social media on our Twitter, Facebook, and Instagram accounts.
Show up and take part in the festivities, and you could be featured in our coverage, alongside some top poker pros and popular poker personalities who've pledged to come and take part in all the fun.
Charity Component
There will also be a nod to charity throughout the Cardplayer Lifestyle Mixed Game Festival, with the non-profit Poker Gives being the designated beneficiary.
The majority portion of any proceeds from book/merchandise sales throughout the Mixed Game Festival will be donated to Poker Gives.
Originally founded by the late Mike Sexton, as well as Linda Johnson, Jan Fisher, and Lisa Tenner, and now run by Lupe Soto and Barbara Zangaro Jones, Poker Gives provides assistance to military families and homeless vets in Las Vegas, as well as to youth programs in the city, supplying toiletries, water, clothing and other various survival items to those in the greatest need.
—
I'm absolutely thrilled to have great partners in PokerStars and Resorts World Las Vegas with whom to host our second Mixed Game Festival. We've been working hard to put this special event together, and we're all dedicated to making this a truly memorable experience.
Having the opportunity to award a PokerStars Live Event Prize Package to one of our participants, as well as tons of other poker-themed merch to so many players and poker enthusiasts brings fantastic value to a promotion targeting live low-stakes players during peak poker season. I promise you all an unforgettable festival where win or lose at the felt, you'll have a great time and memorable experience. It's a mixed game player's dream come true.
See you all in Las Vegas!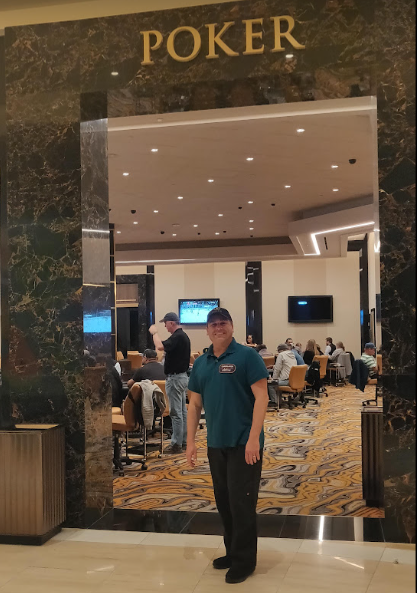 About Cardplayer Lifestyle
Founded in 2009, Cardplayerlifestyle.com is dedicated to bringing fans the latest news, interviews, op-eds, and strategy and lifestyle pieces from the world of poker. Our digital poker media outlet publishes some of the most interesting stories the world of poker has to offer, including exclusive features on top poker personalities. We also provide our readers with a plethora of unique strategy pieces and the most up-to-date, comprehensive reviews of popular poker training courses.
Got questions about our Mixed Game Festival? Please contact: [email protected]