Chatting with my good friends and poker industry colleagues always gives my day a much-needed dose of positivity in these challenging times. One of our latest conversations revolved around traveling and how the COVID-19 crisis really puts our short time on this earth in perspective.
Some of the dream trips I've always wanted to take need to move from the "dream" category and into reality when the pandemic finally subsides. I got to cross one of my bucket list trips off the list in summer 2019 when I enjoyed the opportunity to cover the 2019 EPT Barcelona for Cardplayer Lifestyle.
My travels as a PokerNews live reporter have allowed me to visit several incredible cities and poker events, too. For the past 11 months, however, I haven't traveled more than two hours outside of San Diego, and I know that COVID-19 restrictions in some areas of the world don't allow people to stray even that far from home. I know that many folks have even turned to video poker to get the occasional fix, and I can't blame them! We all miss the game!
For now, I'm daydreaming about a time when the poker world, and the real world, goes back to something resembling pre-2020 times, but once circumstances allow, I'm planning on visiting all of the following poker events and venues. The following rundown includes my top five dream poker trips, post-pandemic.
Aussie Millions
I caught up with quite a few colleagues from the PokerNews live reporting team while at the 2019 EPT Barcelona for Cardplayer Lifestyle. PokerNews Head of Live Reporting EU/ROW Yori Epskamp told me that flying a reporter out from San Diego to cover European events probably wouldn't happen all that often. He still wanted to know if there were any upcoming ROW events I'd be interested in, however.
"Just not the Aussie Millions," Yori added, as that was one of the most-requested assignments among the live reporter team.
800 & climbing!!!! https://t.co/Y5MEVGevB1

— Aussie Millions (@AussieMillions) January 19, 2020
Australia, in general, represents one of my bucket list trips, but I can't imagine anything better than centering that trip around a visit to the Aussie Millions. The Crown Melbourne announced that the 2021 Aussie Millions, which typically would have run in January, is on hold for now.
Can I possibly make it out to Melbourne for Australia's biggest poker festival by 2022 or 2023? I certainly hope so. There might not be a more ambitious poker trip to take for fans based in the US, but the Aussie Millions sits at the top of my dream poker destinations list.
EPT Monte Carlo
I can't think of a more intriguing international destination than Monte Carlo. If you're drawn to poker and the high stakes gambling world in general, Monte Carlo presents perhaps the ultimate trip.
Like many poker festivals, the immediate future of the EPT Monte Carlo is on hold for now. The prestigious event generally runs in late April and early May, but the EPT hasn't yet made an official announcement regarding the possibility of running the EPT Monte Carlo in 2021.
Some EPT live events have already been announced for 2021, however, and we have good reason to hope for at least a 2022 return of the EPT Monte Carlo.
In some future year, the Monte Carlo Casino will once again host the EPT, and hopefully, I'll get to cross this dream poker trip off the list!
partypoker Caribbean Poker Party
The live poker tournament circuit offers but rare opportunities to travel to the Caribbean per year under normal circumstances.
I consider the partypoker Caribbean Poker Party a dream poker trip and would love to attend it sometime in the next few years.
FYI: Caribbean Poker Party postponed but will run online @partypoker

Spoke to Baha Mar, still not open, we have agreed with them to postpone CPP until 2021 but will run CPP Online – details to follow

Not much can say except will make 2021 an amazing experience😫KTF Rob pic.twitter.com/j3BmCmJ78b

— Rob Yong (@rob_yong_) September 27, 2020
Like many big festivals, the partypoker CPP was forced to reinvent as an online-only event for 2020. The live version of the festival usually takes place in November, however, and perhaps by then, the Baha Mar in the Bahamas will play host to what could be the most epic Caribbean Poker Party yet.
Battle of Malta
The Battle of Malta operates as one of the unique events on the crowded live poker tournament calendar. Out of all of the tournaments on my poker "bucket list," this is the one that offers the chance to actually play a couple of tournaments at my bankroll level!
The Battle of Malta annually offers a slate of tournaments at low-to-mid-stakes buy-ins. The prize pools for the festival tournaments often stretch into six- and seven-figure territory though.
#BattleofMalta Day 1d has ended (at 3.40am) with 263 players in the money & through to Day 2. The Day 1e turbo continues: 634 entries, 154 left, aiming for 95. Total # of entries – 4,657 (841 more than 2018)👏👏👏 pic.twitter.com/6YC0wF7CJ9

— Battle Of Malta (@BattleOfMalta) October 20, 2019
The affordability and atmosphere offered at the Battle of Malta draw huge attendance each year to Casino Malta by Olympic Casino.
Like Monte Carlo, I'm so intrigued by Malta itself and can't wait to take a trip to the island nation in the Mediterranean Sea to soak in the Battle of Malta experience!
PokerGO Studio
This one shouldn't be too hard to cross off the list. Even though I live just a few hours away, the PokerGO Studio at Aria Las Vegas makes my list of must-see poker destinations.
The PokerGO Studio sits at the epicenter of poker television in 2021. The second coming of High Stakes Poker marks the latest must-see poker program emanating from the PokerGO Studio, which stands as a one-of-a-kind venue in the poker world.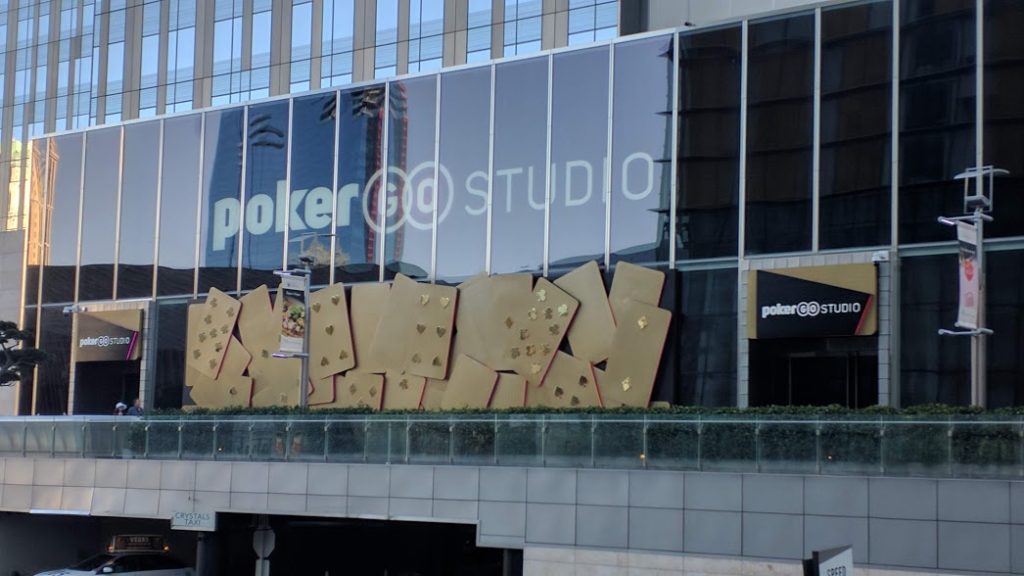 High-stakes tournaments like the Super High Roller Bowl and Poker Masters have a perfect home, the PokerGO Studio. Since debuting in May 2018, the studio already garners a reputation as a legendary poker venue.
The next time I travel to Las Vegas, a trip to the PokerGO Studio is happening.