We've all had that one poker trip where nothing goes right. We wait weeks, sometimes even months, to be able to play, save up some money to pay for travel and hotel expenses, and then when we arrive, we lose money almost every session. Even though we're playing poker, it's hard to be happy when losing. Going on a trip just to play poker, without any semblance of balance, is a bad idea even for a seasoned professional. No matter who you are, when you go on a trip and all you do is play poker, there is by design a lot of pressure to make money at the end of the trip. Even if you play solid poker and don't let the negative variance get you down, it's hard – if not impossible – to leave the trip without thinking, "Why did I even come out here in the first place?"
I'm writing this article at the World Series of Poker, the day before I head out for my annual 10-day trip to Vegas. Most people that come out for the WSOP take 'pure' poker trips, where the objective is to play as many tournaments as possible. When not playing an event, that time is filled with cash games. I myself did this last year, where for 10 days straight I did nothing but grind $2/5 NLHE games. Even though I left the trip with a bigger bankroll, I was miserable by the last few days when poker felt like what I've always wanted to escape: a monotonous job.
That moment when you're about to leave and then you find yourself playing 5/10 3 handed PLO for three hours

— Just Hands Poker (@JustHandsPoker) June 2, 2016
I can only imagine if I lost a bunch of money during the trip or stayed for another week or two. There are certainly many successful pros who can handle playing a full WSOP schedule. Yet, for every one of those people, there are many more who leave Vegas wondering why they spent so much time playing poker, often neglecting their health, relationships, and more. 
For all of you heading out to the WSOP this summer, or just planning an upcoming poker vacation, I have three tips to ensure that you'll have an enjoyable poker trip. 
1) Go with a Friend
Even for the best of players, downswings are inevitable. Having a friend with you to talk through tough spots can really save your happiness and well-being from being so tied down to the luck of the draw. Having a friend nearby can also be a great way to blow off steam if you had a winning but taxing day and want to shoot the shit with someone you're close to. You'll feel a lot better after grabbing a nice long meal and drinks with a buddy, then vegging out with Netflix and room service by yourself.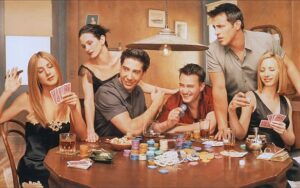 Having a friend there can also help put things in perspective. If you only take one or two poker trips a year and don't have a regular game to play in back home, it can feel like you have a lot of pressure to play as much as you can to maximize this precious 'poker time'. But maybe you have a four- or five-day poker trip planned and after three days you wake up and just don't feel like playing. Being with a close friend can make it a lot easier to let yourself relax and just do something fun. Things like hiking, going to see a movie, or going out are always better with a buddy.
Even if you end up going alone, do what you can to involve some of your friends back home in your trip. Let them know how you're doing on social media with pictures of yourself playing at the table. Better yet, record a short 360 video to capture all the action on throughout the poker room. That'll really give your buddies a sense of what's going on while you're trying to build big towers at the felt.
2) Find One Non-poker Thing You're Excited About
Luckily, Las Vegas has a ton of great activities, incredible restaurants, non-stop nightlife, and – if you don't mind driving a few miles off the strip – some of the most beautiful hikes the U.S. has to offer. Whether you're going to Vegas or some other destination on the live poker map, find something that genuinely excites you and make sure to take at least half a day out of your poker schedule to just go do it (whether you're winning or losing!).
After not wanting to repeat my miserable summer during the WSOP, when I went back in the fall, I made enjoying myself a priority. As a result I never got burned out at the tables and ended up enjoying the trip much more. Through prioritizing spending time with my friend, hiking, working out, and eating well, I think it's no coincidence that this relaxed state of mind allowed me to play some of my best poker. This manifested itself in the most big blinds I've ever won in a cash game.
3) Be Realistic about Your Bankroll
For many non-professionals, it's not uncommon to not have a dedicated poker bankroll.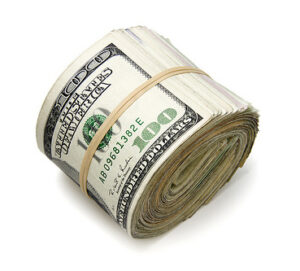 I certainly recommend having some type of bankroll, but for those of you without one, think about what a downswing could look like and make sure you bring enough money to have a cushion in case you run bad. Be honest with yourself about your game: if you don't play poker often and rarely study the fundamentals, plan to lose a little bit of money, and treat every win like the real success it is.
If you're planning on playing five days of $2/5 NLHE and only bring $2,000, you likely won't lose all of that money over five days if you're a good poker player, but there is still a non-zero chance you could. If you're a breakeven or losing player, there is much greater possibility all of that money could disappear in that stretch of time.
So, think about what you can afford to lose and, more importantly, what you can emotionally tolerate losing. Bring that amount of money and play the appropriate stakes for that 'bankroll'. Even if in the past you've been a $2/5 or $5/10 player, perhaps you won't want to risk losing thousands of dollars in a few days at this stage in your life; there is no shame in playing lower stakes. You'll be happier, and you'll likely have a higher winrate as well.
I hope you found my list helpful in terms of things to think about when planning your next poker trip. I'm curious what you all have to say. Please comment below with some stories from your past poker trips and let me know the lessons you've learned!