The holiday season is upon us once again and you can almost feel the difference in the air. People are smiling a little more often. We go a little further out of our way to be nicer to each other. It's just a joyous time of year, when so much is done to spread the holiday cheer.
For the seventh consecutive year, Cardplayer Lifestyle is proud to do precisely that by offering you, our readers, this Holiday Gift Guide for Poker Players. As always, there's a lot to give thanks for. I, for one, am grateful to continue this annual tradition as I look back on what's thankfully been another successful year both personally and professionally.
We always try to put together an eclectic mix of poker-themed products, services, and paraphernalia, and this year was no exception. In the guide below you'll find a number of new, creative entries on our list as well as some annual stalwarts with top-tier wares to proffer.
Whether you're looking for the perfect gift for your poker-loving partner or, alternatively, just want to treat yourself to something nice, be sure to take advantage!
We hope you enjoy this year's guide!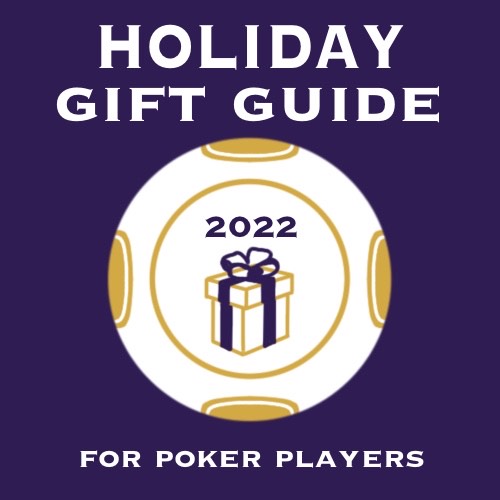 SKIP TO: 1. D&B POKER BOOKS | 2. THE GTO+ RANGES APP BY RED CHIP POKER | 3. CUSTOM ENAMEL POKER PINS | 4. POKERCODE | 5. BBO POKER TABLES | 6. RUN IT ONCE TRAINING | 7. HALL OF FAME POKER ROOM | 8. RUNGOODGEAR APPAREL | 9. THE POKER COURSES VAULT | 10. POKERGO SUBSCRIPTION |
---
D&B POKER BOOKS
D&B Poker is the leading poker book, ebook, and audiobook publisher in the world. With over 40 poker books in print, many others in production and 19 audiobooks, D&B is where poker players go when they want the highest quality content, written by the most respected authors in the poker world.
Some of their bestsellers are pictured and described below.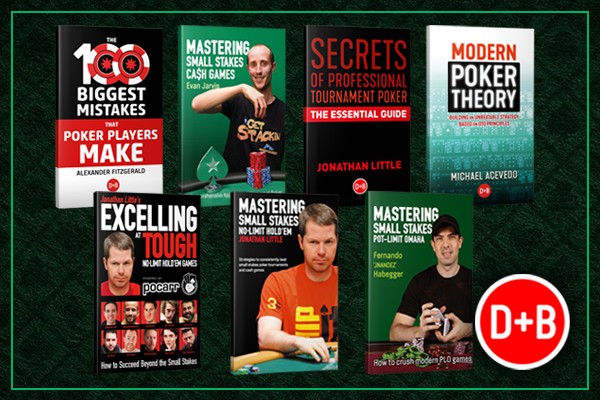 Modern Poker Theory – acclaimed by many as the best poker book ever written, Modern Poker Theory, has made an impact that few poker books ever have. this truly remarkable book is the ultimate guide to no-limit hold'em poker based on GTO principles.
Secrets of Professional Tournament Poker: The Essential Guide – a landmark in poker publishing and undoubtedly THE definitive guide to tournament poker.
The 100 Biggest Mistakes that Poker Players Make – written by highly experienced professional player and leading poker coach, Alexander "Assassinato" Fitzgerald.
Mastering Small Stakes No-Limit Hold'em – Jonathan Little constructs a basic strategy to crush small stakes games and also identifies the adjustments that need to be made when facing more competent opposition.
Mastering Small Stakes Pot-Limit Omaha – a thoroughly comprehensive guide that will give you all the tools you need to gain a huge edge at lower stakes play.
Jonathan Little's Excelling at Tough No-Limit Hold'em Games – a must-have book if you have ambitions to move up the stakes.
Mastering Small Stakes Cash Games – Renowned poker coach Evan Jarvis shows you how you can achieve your goals to become a better cash player.
D&B books can be purchased through all retailers. Their books, ebooks, videos and audiobooks can be purchased directly from their website: D&B Poker
All of the company's books make for excellent stocking stuffers, so be sure to treat yourself to some of their finest, most popular titles this holiday season.
---
THE GTO+ RANGES APP BY RED CHIP POKER
Not all preflop ranges are created equal. Solid GTO poker charts are both complex to set up and costly to run, and that's before trying to visualize them!
This is why the team at Red Chip Poker spent more than a year developing The GTO Poker Ranges App. This app was released in 2022 with a complete suite of preflop ranges for 6max and live cash game players, along with tournament ranges – and the app has only gotten better.
Since launching, Red Chip added the "world's-first" most complex live GTO solve allowing for multiple callers which took the server multiple months to compute running 24/7 on a custom server with 2TB of RAM (not a typo!). There have also been two additional tournament GTO solves added for both 40bb and 60bb stack depths.
Red Chip's server is still running and there are new ranges slated to be released in 2023, including solves for straddle pots and additional tournament ranges too. The free version of the app includes all open-raising ranges, and the paid version gets you everything from preflop calls to 3-bets to 5-betting ranges.
Learn more about The GTO Poker Ranges App here, or search for it in your Android or Apple app store.
---
CUSTOM ENAMEL POKER PINS with FREE DESIGN SERVICE
Poker is a way of life, not just a hobby or a career. If you have a friend or relative who loves to play poker, or earns a full-time living at it, honing in on multiple poker tables or online poker rooms every night, often sacrificing money, comfort, and sleep in pursuit of their dreams, they're very important to the World Series of Poker. As much as the rest of us focus on the Super Bowl, the World Cup, or the Oscars.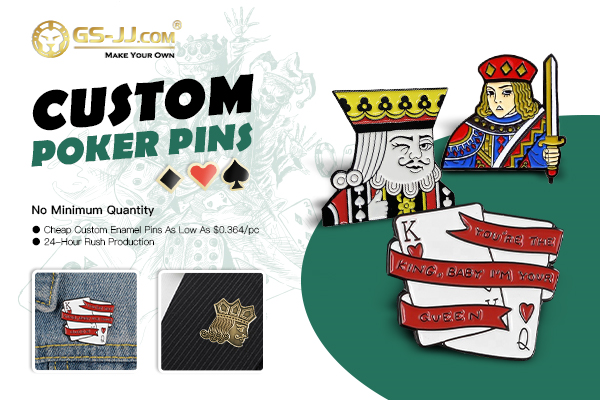 The ideal gift for poker players is not only to express their passion but also to make a stressful lifestyle easier, more fun, and more comfortable. High-grade customized lapel pins – these have a unique process of hand sanding to a glossy finish. Besides the delicate surface, the enamel is vibrant, giving people a sense of noble luxury. The price is also very affordable. This material is widely used in the company's high-end pins, high-end commemorative pins, high-end collection pins, etc.
GS-JJ.com is an enamel pin manufacturer with 20 years of production experience. Order No Minimum Hard Enamel Pins from them and enjoy the best quality and factory direct prices. Custom enamel pins made by them are of the highest quality and are made exactly to your specifications. Card dice and poker chip pins as well as a variety of hobby and interest pins support a free design service. Let them make your poker tournament and personalized card pins, allowing your recipient to add a sign of his/her passion for poker to the pin, perfect for poker players, poker tournaments, or event volunteers!
---
POKERCODE
Treat yourself during the holiday season and take your game to the next level with Pokercode. The mastermind behind this powerful all-in-one poker solution is none-other than Fedor Holz.
Pokercode is way more than just a poker course. It combines all the building blocks of successful poker in one place: Premium poker content, live coaching by some of the game's best, excellent ranges, and at the heart of it all access to the exclusive Pokercode community.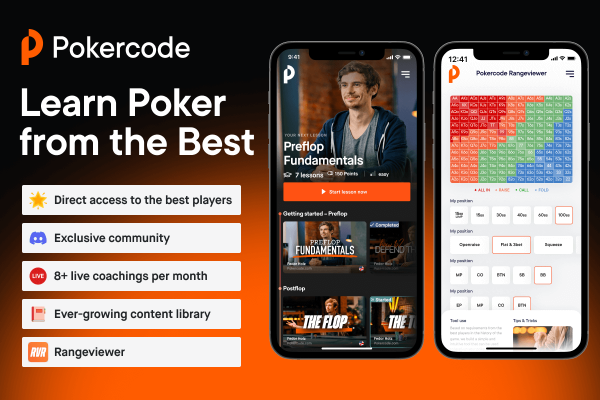 On their buzzing Discord server, you can talk strategy with thousands of members and take on challenges to drill preflop and postflop spots. You can also take part in community events and free home games (with nice prizes). But most importantly, you have direct access to your mentors Fedor Holz, Matthias Eibinger, and Steffen Sontheimer.
You can fuel your poker development with not one but two top-of-the-line masterclasses. Tournament poker is covered by strategy wizards Eibinger and Holz, whose track records speak for themselves. Cash games are taught via a unique holistic approach designed by Sontheimer, the Purple Jacket Winner who has been crushing the games for years.
Everything is rounded out by multiple world-class live coaching sessions every month, which range from streamlining your fundamentals to taking a deep dive into advanced concepts. Pokercode covers both online and live play, regular tournaments, and knock-out formats to give you an all-around poker education to excel in every area.
---
BBO POKER TABLES
The ultimate thoughtful and lasting holiday gift for the poker player in your life is a personalized BBO poker table. BBO is the leader in customized poker tables and their tables are guaranteed to invoke table envy!
Choose from the largest selection of armrest materials, custom layouts, and accessories to create your own dream poker table, hand-built in Las Vegas. They are the only poker table company that offers free shipping and a lifetime guarantee and have been powering unforgettable poker nights for over 15 years.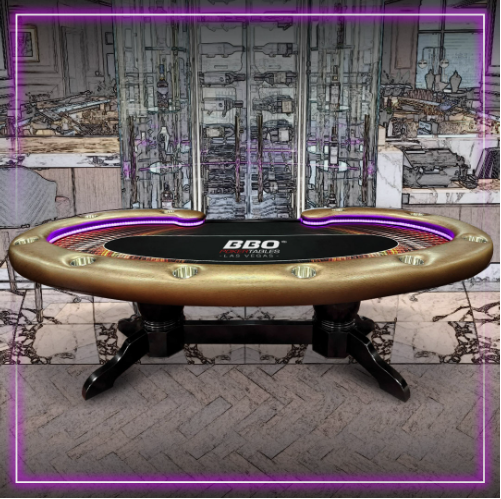 Your BBO poker table will utilize exclusive materials and can even feature customized layouts as well as hi-tech built-in USB chargers. They've been recognized as the premier supplier to many of the biggest names and events in poker, including the World Poker Tour!
They are currently running holiday specials for a very limited time so head over to BBOpokertables.com and build a dream table for the special poker player in your life, or for yourself!
---
RUN IT ONCE TRAINING
If you want to start taking your game seriously in 2023 you'll find everything you need to back up your commitment at Run It Once Training. Launched in 2012 by high stakes legend Phil Galfond, Run It Once has always been the place for dedicated poker players to advance to the next level and stay ahead of their opponents.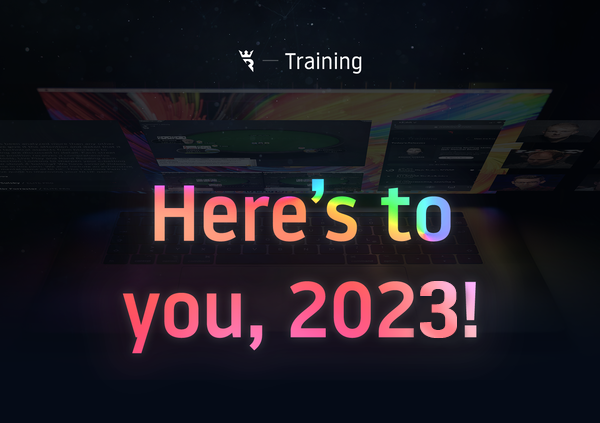 The slogan 'Train With the Best' doesn't only reflect that you'll learn from the highest tier coaches like 2022 Main Event Champion Espen Jorstad, Kevin Rabichow, or Phil Galfond himself. It also means you'll benefit from a community of students that have the highest aspirations in poker and are often professional players themselves.
Members of Run It Once Training Plans get access to an expansive library of over 7,200 training videos, with two brand new videos every single day to make sure you're always learning the newest strategies. No matter which form of poker you play or which area of your game you need to work on, Run It Once has you covered.
Just starting out in poker or want to transition to a new game format? Run It Once Courses were specifically designed for new players who want to start learning poker from the beginning, the right way. The courses follow a carefully crafted learning journey until you have the proper foundation you need to expand your game to the highest levels.
Want to give yourself or loved ones a special gift? For a limited time, you can now save $200 on a full year of the Run It Once Elite membership while also locking in a bonus gift and the chance to get your play reviewed by a Run It Once Pro.
---
HALL OF FAME POKER ROOM HORSESHOE LAS VEGAS
The Hall of Fame Poker Room at Horseshoe Las Vegas, home of the World Series of Poker, features 18 tables and offers many exciting varieties of live poker suited for the recreational poker player or the seasoned veteran.
You are sure to find your favorite with games ranging from $1-$3 to $5-$10 No-Limit Hold'em, $3/$6 and $4/$8 Limit Hold'em as well as Pot Limit Omaha and Omaha Eight or Better.
Our High Hand Madness promotion pays $200 every 20 minutes for the highest hand of that period of time.
Players earn $1 per hour and 17 tier credits for $1/$3 No-Limit Hold'em and $3/$6 Limit Hold'em, or double that at $2 per hour and 34 tier credits for any game $2/$3 No-Limit Hold'em and above.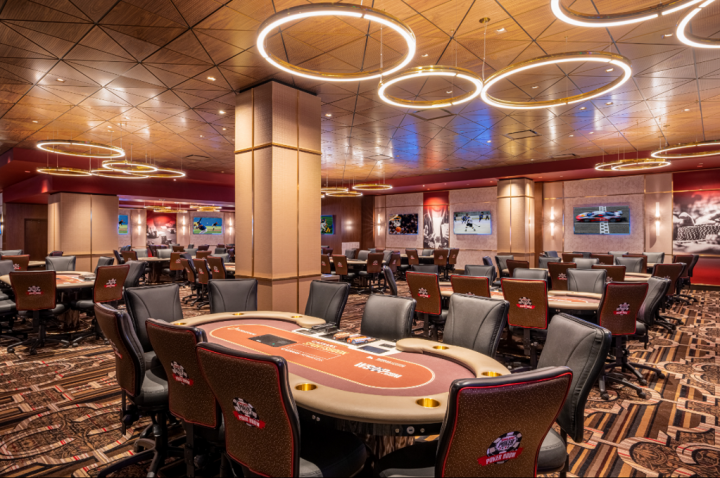 Test your luck with six exciting tournament times daily, highlighted by our Horseshoe Saturday Special with a $5,000 guaranteed prize pool.
Call 702-976-4403 and get your name on the Hall of Fame Poker Room waiting list this holiday season.
---
RUNGOODGEAR APPAREL
RunGoodGear is poker's premier clothing line for apparel both on and off the felt. Based out of Tulsa, Oklahoma, and founded by Tana Karn in 2012, our clothing line goes hand-in-hand with the two-time Global Poker Award-winning RunGood Poker Series, where we do regular apparel giveaways to some of our events.
We carry your favorite items including our ultra soft flagship RUNGOOD Classic tees in a multitude of colors and sizes up to 4XL, priced at $20 across the board for all sizes (some long sleeve T-shirt options are available as well). We also stock a variety of sweatshirts including hoodies, crewnecks, full zips, and quarter zips in plenty of colors and styles that are all priced at $50. Our hats are a top-selling item and we have both flex-fit and snapback mesh back trucker cap options, and those are $25.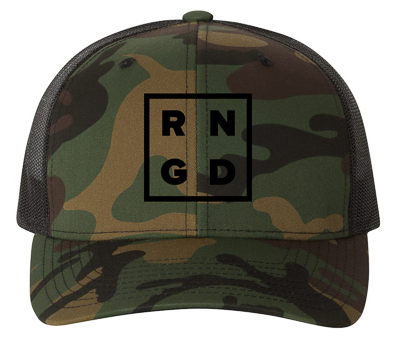 We pride ourselves on staying stylish and comfortable while remaining affordable to low-stakes NLH poker room grinders. We also offer a few other items like golf shirts, drawstring bags, and Oakley brand backpacks.
Use code RUNGOODFREESHIP for free shipping on all orders placed within the United States!
---
THE POKER COURSES VAULT (FROM SPLITSUIT)
There are few poker coaches more prolific than James "SplitSuit" Sweeney. From his VLOG to his hosting of the Red Chip Poker podcast to his excellent free poker quizzes – you'll find training content for all cash game players.
So SplitSuit bundled up all of his best courses and put them together inside of a membership he calls "The Vault". Vault includes 24/7 streaming access to courses like The Hand Reading Lab, The One Percent, The Mental Advantage, and more.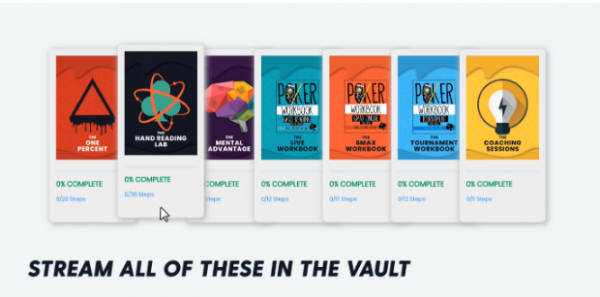 Instead of paying hundreds of dollars per course, you can study everything for just one monthly price. On top of the courses, you also get access to a private Discord server, homework, and pay nothing extra for new books & courses he releases in the future.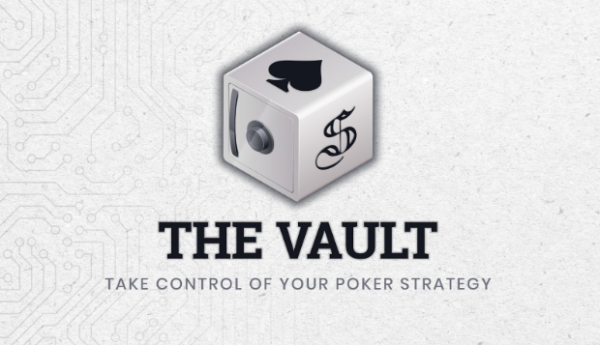 Join The Vault today and take control of your poker training for 2023.
---
POKERGO SUBSCRIPTION
If you are looking for the perfect poker player gift, or just want to treat yourself this holiday season, look no further than a PokerGO subscription. Think of PokerGO as the Netflix of poker. Home to the iconic High Stakes Poker, poker's hottest new show No Gamble, No Future, World Series of Poker live broadcasts, and an enormous portfolio of live and on-demand content, PokerGO is an absolute must-have for any poker enthusiast.
PokerGO offers monthly, quarterly, and annual subscription plans. The best deal is an annual subscription. At a regular price of $99.99, a PokerGO annual subscription breaks down to less than $9 per month — less than the price of two grande peppermint mochas for all you Starbucks lovers out there. But, for a limited time, Cardplayer Lifestyle readers can get an even better deal.
Purchase a new PokerGO annual subscription using the promo code CPLHOLIDAY2022 at checkout to save $20 off the regular annual price. That will give you the gift of unlimited PokerGO access for $79.99 for the year, which comes to less than $7 per month. If you're already a PokerGO subscriber on a monthly or quarterly plan, you can use the CPLHOLIDAY2022 discount code to upgrade to an annual plan for some cost-saving.
The best holiday gift for a poker player is a PokerGO subscription. Head to get.PokerGO.com to purchase one today.
*Ed. note: Enter our contest to win a FREE 1-year PokerGO subscription. Details here.