The holidays are here once again, and that means it's time for good cheer, positivity, and — of course — gift giving. For the fifth consecutive year, Cardplayer Lifestyle is proud to offer our readers this Holiday Gift Guide for Poker Players. Especially as 2020 has been a year like no other, with the year drawing to a close it's that much more important to focus on things that can make us happy and bring us smiles.
We've amassed a wide variety of gift giving ideas for you to consider, whether you're looking for the perfect gift for your poker-loving partner or, alternatively, just want to treat yourself to something nice this holiday season.
As always, many of our featured vendors are offering exclusive holiday discounts to Cardplayer Lifestyle readers, so be sure to take advantage of them. We hope you enjoy this year's guide!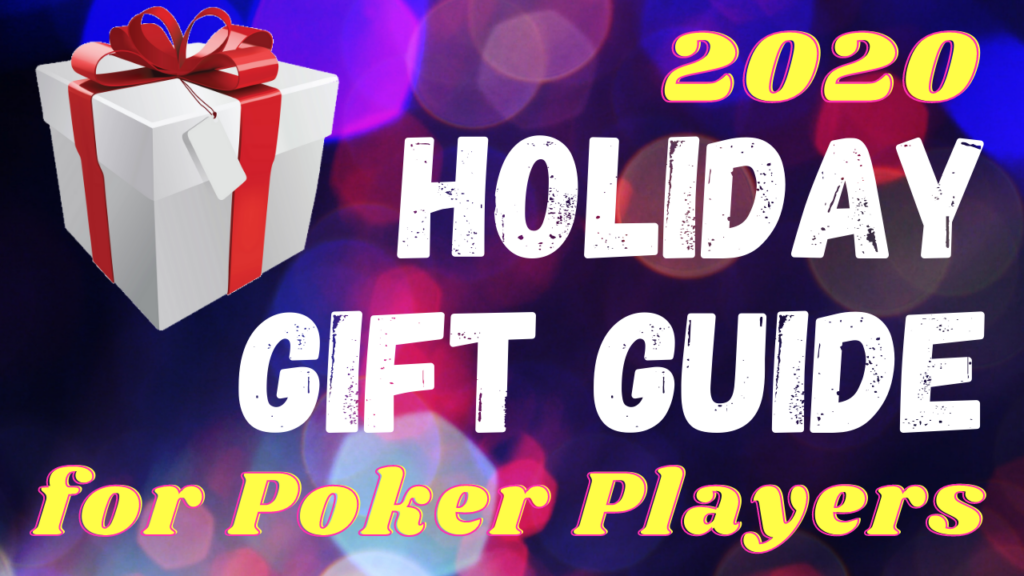 RED CHIP POKER PRO MEMBERSHIP
The PRO Membership from Red Chip Poker is the perfect study tool for beginner-intermediate players, and the perfect gift to give yourself if you'd like to start improving your poker game. PRO not only includes 24/7 streaming access to hundreds of in-depth training videos, you get complete access to CORE as well. CORE is the most comprehensive poker syllabus with 200+ lessons, the brand-new Bulletproof Ranges, and a complete MTT sub-course taught by a WSOP bracelet winner Chris "Fox" Wallace.
PRO is growing it's beginner-oriented GTO content, everything from exact solver ranges applicable to your game to practical applications of GTO concepts. You can even help them choose what GTO ideas to explore next as they have an active Monker Solver server running.
More intermediate players will love the new 15+ lesson master class on bet sizing alongside series on live poker, range building, and more. There is no shortage of material for you to study and make significant improvements to your poker strategy. You don't need to play professionally to study like a PRO with Red Chip Poker!
---
FRESH CLEAN TEES
Ready to give the gift of comfort, maybe even to yourself? We've got you covered. Co-founded by Matthew Parvis, who previously worked in the poker industry for 10+ years, you can expect the softest and most comfortable tee shirts, hoodies, and more from FreshCleanTees.com.
Easily set you basics on auto-pilot with their VIP subscribe and save plans, or stock up on hoodies for those long sessions at the tables. Seriously, when every tee shirt or hoodie in your closet becomes your FAVORITE hoodie or tee shirt, you'll hit the tables with confidence and be ready to play your best.
From now through Cyber Monday, the
FreshCleanTees.com
Black Friday sale is on, saving you 30% off site-wide. If you're reading this and missed their Black Friday sale, you can use coupon code 
CPLIFE25 for 25% off your first purchase. 
---
POKERCOACHING.COM PREMIUM MEMBERSHIP
Poker Coaching Premium is the best way to learn to play poker like the pros. Founded by 2-time WPT Champion, Jonathan Little, the Poker Coaching pros have combined for tournament cashes over $50 million. If you've ever wondered the right way to play a hand, take the Poker Coaching interactive quizzes where you play a hand and get instant feedback from our pros.
If you're looking to build your fundamentals, PokerCoaching offers courses like the Cash Game Masterclasses where you can build your game from the ground up. Poker Coaching Premium also offers weekly live webinars and opportunities for personalized instruction including hand history reviews and office hours.
Become a shark at PokerCoaching.com.
---
FADED SPADE PLAYING CARDS
Faded Spade is the new face of cards and preferred playing cards of the World Poker Tour as seen on Fox Sports TV!
Beyond WPT programming, you've also seen Faded Spade poker playing cards in play on NBC Sports, PokerGO, Twitch, YouTube and more during poker programs like Poker After Dark, Super High Roller Bowl, Poker Masters, US Poker Open, Run It Up Reno, and each new Heartland Poker Tour episode.
Faded Spade poker playing cards are known for their fresh face card designs and high quality 100% plastic that has an intentional balance of strength and flexibility. Decks are available in Poker Size 2.0 (Wide), Bridge Size 2.0 (Narrow), and 4-Color 2.0.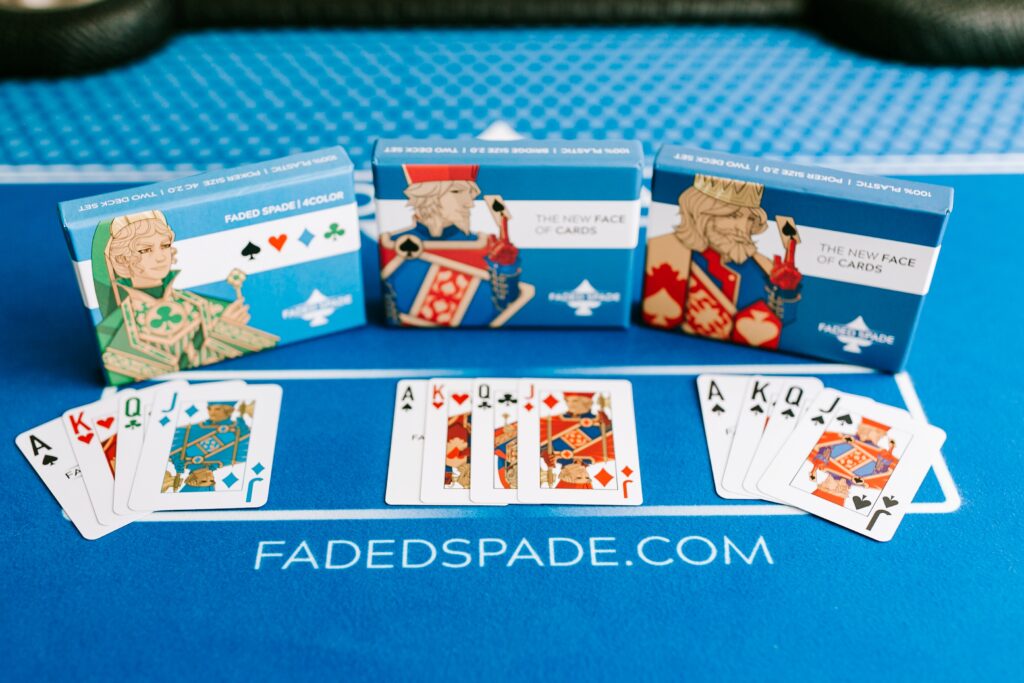 Holiday Gift Guide Special: Use promo code CPL to order a new two-deck set and get 15% off your entire order at fadedspade.com. You'll also find some brand new apparel options!
---
RUN IT ONCE TRAINING
If you want to start taking your game seriously in 2021 you'll find everything you need to back up your commitment at Run It Once Training. Launched in 2012 by high stakes legend Phil Galfond, Run It Once has always been the place for dedicated poker players to advance to the next level and stay ahead of their opponents.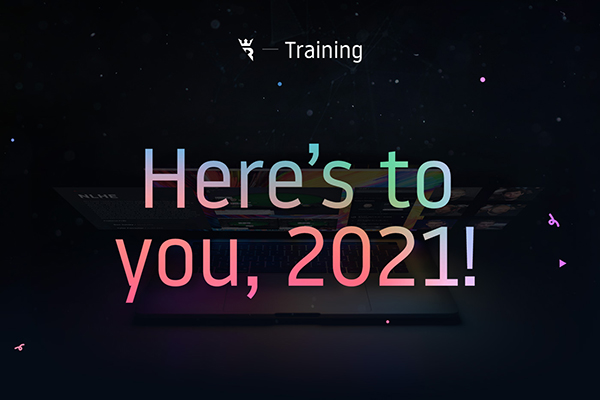 The slogan 'Train With the Best' does not only reflect that you'll learn from the highest-tier coaches like Jason Koon, Ben 'Sauce123' Sulsky, or Phil Galfond himself. It also means you'll benefit from a community of students that have the highest aspirations in poker and are often professional players themselves.
Members of Run It Once Training Plans get access to an expansive library of over 5,800 training videos, with two brand new videos every single day to make sure you're always learning the newest strategies. No matter which form of poker you play or which area of your game you need to work on: Run It Once has you covered.
Just starting out in poker or want to transition to a new game format? Run It Once Courses were specifically designed for new players who want to start learning poker from the beginning, the right way. The courses follow a carefully crafted learning journey until you have the proper foundation you need to expand your game to the highest levels.
If you need help planning the perfect poker gift for your loved ones, reach out to Run It Once Support and we'll assist you every step of the way.
---
BBO POKER TABLES
When you're shopping for your dream poker table, you want the best, and there's no better than BBO Poker Tables, official poker table provider of the World Poker Tour.
BBO Poker Tables has just debuted their brand new Signature Series of tables designed by WSOP Champions Jamie Gold and Joe Cada, as well as poker pros Lexy Gavin and Alec Torelli. What better gift for the holidays is there than treating yourself to your very own championship-caliber poker table?!
Featuring exclusive materials, customized layouts, and hi-tech features like built-in USB chargers, you'll be primed to receive a poker table that truly delivers the goods.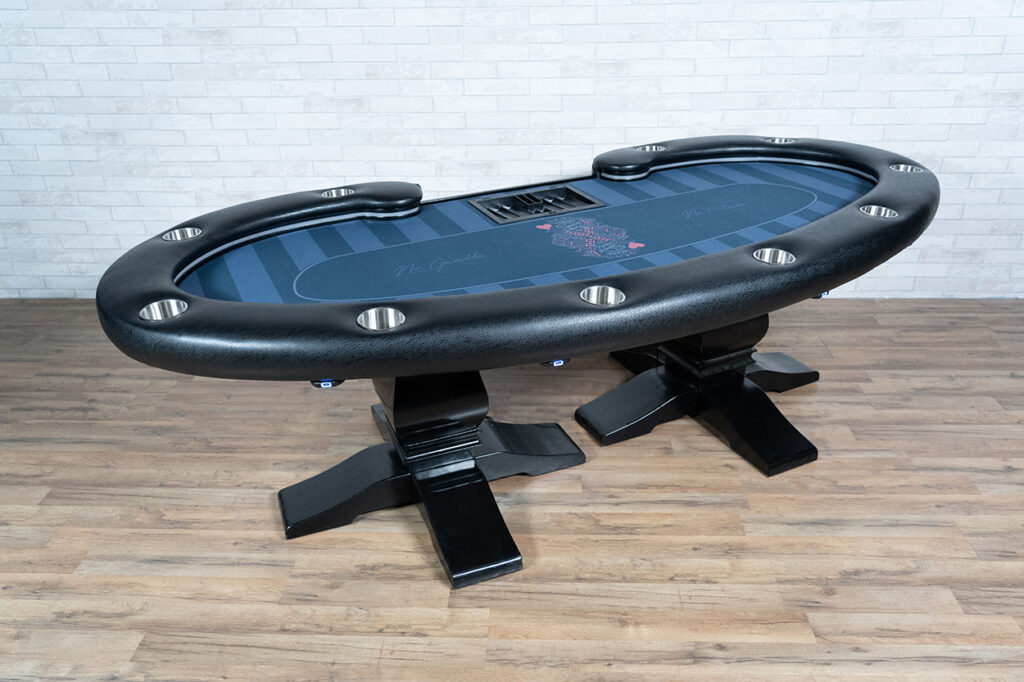 Whether you want to order one of the Signature Series models or prefer to customize your very own bespoke poker table for your home game, configuring your dream table is simple via the BBO website.
And of course, shipping is always FREE.
---
SPLITSUIT POKER WORKBOOKS
Poker workbooks are the perfect way to improve your game between sessions. Especially for players who have read a few books and watched a few training videos, workbooks lay out the off-table exercise that helps you build a deep intuition of key poker concepts. Both launched in 2020, James "Splitsuit" Sweeney's workbooks collectively contain over 3,000 questions and come with complete answer keys. You also get a companion course that shows you exactly how to do every single chapter.
The Preflop & Math Workbook is more focused on beginner-intermediate players who need to solidify their mathematical approach. The Postflop Workbook is more intermediate-advanced focused with complex explorations into flop textures, EV calculations, and bet sizing. Start making your real-time decisions stronger by doing these workbooks between poker sessions!
Treat yourself to these two poker workbooks for the holidays, and Splitsuit will happily provide FREE shipping!
---
PokerGO SUBSCRIPTION
PokerGO is the premier worldwide destination for watching live poker tournaments, high-stakes cash games, and original poker shows. This makes PokerGO the essential holiday gift for your poker loving friends and family.
Especially with favorites like Poker After Dark and High Stakes Poker coming back with all-new episodes beginning December 13th and 16th, respectively, now is the BEST time to subscribe!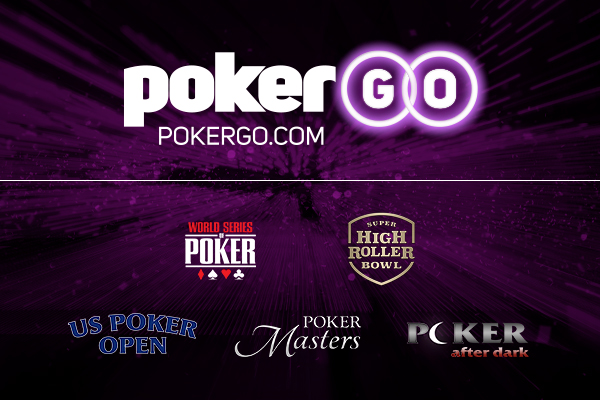 Stream the world's biggest tournaments on PokerGO like the World Series of Poker, Super High Roller Bowl, Poker Masters, U.S. Poker Open, and much more. If you miss any of the Live action from the PokerGO Studio in Las Vegas, it's all available On Demand anytime, anywhere.
PokerGO is also home to exclusive, original programming like the acclaimed Legends of the Game mini-series and the poker game show, The Big Blind. If you're in the mood to binge some poker, PokerGO has a vast library full of thousands of hours of additional poker programming.
Pound for pound, PokerGO is simply the best poker app on the planet.
Get in the game this holiday season and sign up today; use code POKER for $30 an annual subscription.
---
SHUFFLE TECH'S MDS-6 MULTI-DECK SHUFFLER
This holiday season is the perfect time to treat yourself and your home game buddies to a great, unique gift: upgrade your poker game with an automatic shuffler! The all-new Shuffle Tech MDS-6 is already the best home game shuffling product on the market. Effortlessly shuffling up to six decks at a time, this machine is guaranteed to improve on manual shuffle time, allowing you to get many more hands in per session.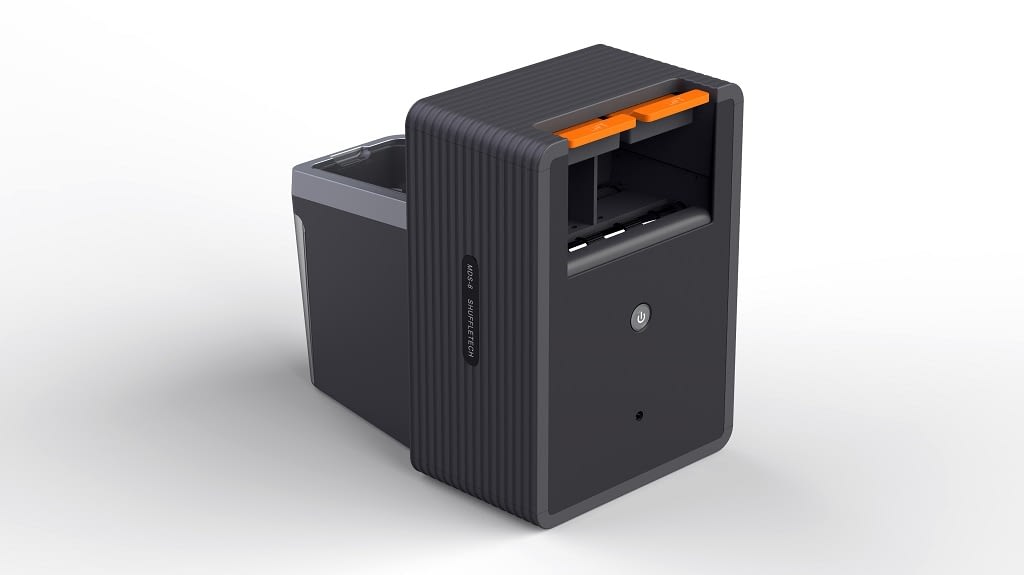 The MDS-6 comes fully equipped with four decks of COPAG playing cards, and it runs both on direct power or battery operated (4 x D-sized). Plus, you also get a 1-year warranty!
We ship worldwide! For more information, visit us at www.shuffletech.com.
---
ARIA POKER ROOM
Holiday season is the perfect time to take a poker vacation, and what better destination is there than the poker capital of the world, Las Vegas! Once your flight has touched down, make a beeline straight to the award-winning Aria Poker Room.
Two dozen luxurious tables await your arrival, where you can play every poker variant from Texas Hold'em to a dealer's choice mix. We've got a great cash game for you to take a seat in no matter the size of your bankroll. If you prefer tournaments, we run plenty of them every day of the week, too.
Be sure to ask for our special poker room rates ahead of your arrival, so you can reserve your stay at the top hotel and resort on the Las Vegas Strip and be right in the heart of all the action!
---
THE GIFT OF GIVING, WITH POKER GIVES & MIKE SEXTON
While it's always fun to get and give gifts during the holiday season, there's nothing like the gift of giving. Poker Gives was originally founded by Linda Johnson, Jan Fisher, Lisa Tenner, and the late Mike Sexton as a way for poker players and the poker industry to give back to worthwhile charity organizations. A fully volunteer-run organization now administered by Lupe Soto, 100% of all funds donated to the cause are funneled to the charitable efforts. The non-profit's aim is to raise funds through poker events and private donations and distribute them on behalf of the poker world to their direct service programs.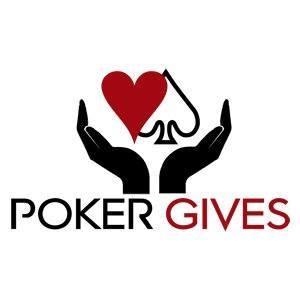 Cardplayer Lifestyle is proud to have partnered with Poker Gives for this special holiday offer: If you make a donation of $20 or more to Poker Gives, the organization will send you a copy of one of Mike's two books, Shuffle Up and Deal or Life's a Gamble.
To take advantage of this special holiday giving offer, please send screenshot proof of your donation to [email protected] and mention the 2020 Cardplayer Lifestyle Holiday Gift Guide for Poker Players, and the book you prefer to receive.
*** Free shipping within the U.S. only. Please note you'll have to add postage if you live outside the United States. ***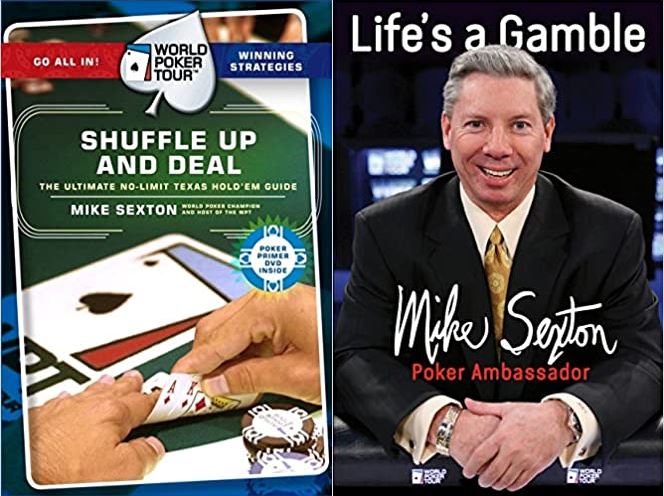 ---
Wishing all of our readers here at Cardplayer Lifestyle a happy holiday season!