During the 2003 World Series of Poker in Las Vegas, Chris Moneymaker made history. The then 27-year-old accountant qualified online via PokerStars and parlayed his entry into a payday of $2.5 million, becoming the world champion and firmly etching his name into the history books of the card game.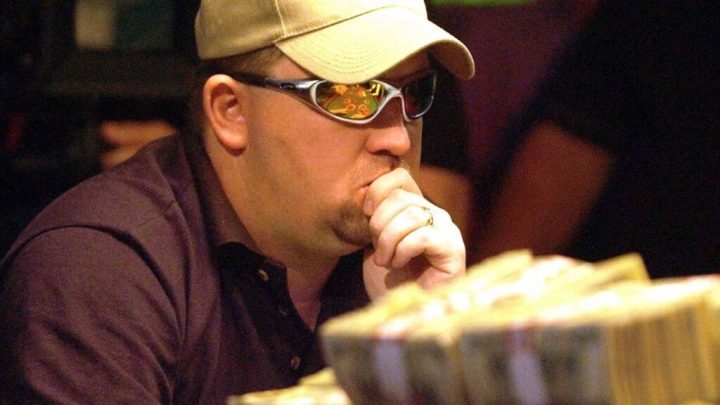 His victory sent the world of poker into a frenzy and triggered a global boom which has often been referred to as the "Moneymaker effect". Many of my current and past peers started their journey during these years and the poker industry has gone through several stages of marketing efforts, ambitious projects, development, setbacks and regulations.
Although the current streak of record numbers in flagship tournaments all over the world feels like an reiteration of the initial poker boom, there are several circumstances that ought to be considered in the grand scheme of things. Even now in 2023, the poker industry remains a niche market with limited visibility across the mainstream media and tarnished by the negative effects of its gambling reputation.
This Era's New Major Power Player: GGPoker
From my personal point of view, poker's being a niche market hasn't really changed in more than a decade. Rather, there were just temporary flashes of engagement with mainstream celebrities initiated by the likes of PokerStars, partypoker, Full Tilt and the latest challenger for the industry spotlight, GGPoker. With the latter, a new contender has somewhat revolutionized the online poker scene and made it by far more competitive while they also made strides on the live poker circuit with numerous partnerships.
Standing out the most is perhaps GGPoker's close-knit cooperation with the WSOP over the last few years, replacing prior long-term partner 888poker at the helm of dedicated satellites. They have launched countless innovations and have essentially set the pace out of the blue, becoming the first brand to not only get close to, but then even overtake PokerStars in terms of online poker traffic and perhaps even global exposure.
Even the Triton Poker High Roller series has teamed up with GGPoker as title sponsor in 2023 and the high-stakes brand also welcomed Shamballa Jewels and SecretLab as further event sponsors. It isn't the first time Shamballa has entered the fray in poker as they previously cooperated with the World Poker Tour (WPT). SecretLab is a company based in Singapore that specializes in gaming chairs, catering to yet another niche market that has become a rapidly growing global industry.
World Poker Tour Still Going Strong After 20 Years
On paper, the WPT is perhaps a prime example of a major poker entity to embrace main stream partnerships outside of the enclosed poker bubble. They have recently celebrated their 20th anniversary and during that spell, the WPT engaged with several global enterprises to expand their horizon. Standing out the most from that list are perhaps the luxury jewelry brands Hublot and Baccarat, but they also have ties within the poker industry to companies such as Zynga Poker and Faded Spade.
The recent success of the global online and live poker operator culminated in stunning numbers during the WPT World Championship in December 2022 at the Wynn Las Vegas. It's flagship $10,400 Main Event came with the largest guarantee in history ($15 million) which was nearly doubled thanks to an incredible 2,960 entrants, creating the largest live poker event for the brand to bring on the fireworks.
Moreover, the WPT have moved their major final tables to Sin City as well with the showdowns taking place at the HyperX Esports Arena in Las Vegas since 2019. As part of the move, the broadcasts were recorded for the FOX Sports Networks, which was later followed by Bally Sports. WPT's poker content was also distributed to the South American market via TV Azteca, which furthermore promoted the social poker gaming site WPTGO as part of the partnership.
Poker on TV… and PokerGO
Poker on TV was not necessarily an extraordinary occasion since the initial poker boom 20 years ago, especially as the WSOP gathered the most attention thanks to its shows on ESPN.  However, that cooperation concluded in 2021 when CBS Sports took over thanks to a new multi-year rights agreement.
Streaming platform PokerGO also joined the fray and took over many final tables during the annual summer camp in Las Vegas, which likely reduced the overall exposure of the card game to a wider audience in mainstream media channels. While poker enthusiasts wouldn't worry about forking out a few dollars per month to watch new and exciting content because the card game has become their passion, the very same cannot be said about casual viewers who would otherwise have stumbled over a broadcast by chance.
Where Does the Poker Industry Go From Here?
Poker remains tightly connected to a gambling image that hasn't been distinguished enough to the public despite numerous portals showcasing the multi-faceted aspects in regards to strategy, psychology, and risk-versus reward scheme. Poker operators themselves have launched their own schools to complement the available pool of poker training sites and learning communities.
They have also spent fortunes on advertising through various different verticals in the hopes of attracting new customers. One such method included the signing of well-known international figures such as sports or music stars, and even established marketing agencies to boost their exposure. In the grand scheme of things, that may very well have been a successful strategy in the past, much like sports bettors rely on NBA expert picks to make informed wagers. Then again, times are changing with social media influencers on Instagram and TikTok becoming a perhaps more considerate choice among the younger generation.
It still feels as if poker hasn't been able to break out of its self-inflicted bubble and the most attention gathered in mainstream media is typically triggered by a select few moments or viral cheating scandals. The card game may have broken out of smoke-filled back rooms only to gather in the corner section of a casino instead. Even so, poker still has so many lessons to teach that can be used in all areas of life; alas, these things barely ever get any attention whatsoever.
As far as Chris Moneymaker himself is concerned, his name will forever be etched into the history books of the poker world. Now enshrined in the Poker Hall of Fame for his contributions to the industry, he represented PokerStars for more than a decade before eventually switching to become an ambassador for another operator. His latest venture is (re)launching the Moneymaker Tour at live poker stops across the USA.