As of next year, World Series of Poker Championship bracelets, the crowning achievement for a poker player, can be won in the Southern Hemisphere.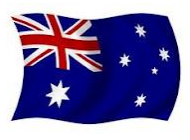 The WSOP has just inked a multi-year deal that will bring bracelet events to the Crown Casino in Melbourne, Australia. Having expanded outside the U.S. (to Europe) for the first time in 2007, first to London and as of last year to Cannes, France, this latest deal is a continuation of the trend that's seeing the WSOP becoming a truly global poker brand.

The WSOP Asia Pacific is set to take place from April 4–15, 2013 with five bracelet events on schedule. As could have been expected, Joe Hachem, the Down Under-dwelling 2005 WSOP Main Event Champion was ecstatic about the news. Don't be surprised to see him take his place front and center (centre?) when ESPN begins their coverage of this event series.

What to Expect in the Future
Though there's an unofficial "Triple Crown" that's spoken of in the world of poker (WSOP bracelet + WPT and EPT wins), the expansion of the World Series of Poker in principle sets up a whole new way to quantify individual success in the sport. Much like professional tennis and golf have four majors apiece, poker could perhaps be headed in that direction, with WSOP bracelets being awarded worldwide. The fact is, as much as wins at WPT and EPT events matter, there's nothing like earning the hardware and slipping on a gold bracelet. Sure, poker players are always after money, but what could compete with the glory associated with winning a WSOP bracelet?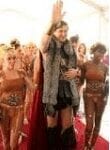 Much like the WSOPE lured professional poker players "across the pond" in the hunt for gold bracelets, the new WSOP Asia Pacific (WSOPAP?) can be expected to do the same. So does this mean we can expect Phil Hellmuth to make one of his fabled grand entrances in a kangaroo costume? Perhaps…
Just remember who said it first 🙂