Formula 1 and poker go together like the rubber and the road, as illustrated by recent brand partnerships between heavyweights such as PokerStars and Red Bull Racing as well as partypoker and McLaren Racing.
It's a common enough question to wonder how competent each of the world's best F1 drivers might be at poker, and some of them even refer to the game. For instance, former Ferrari driver Kimi Raikonnen has played:
Via Wolfgang Poker: I played poker with F1 legend @kimimatiasraikkonen in my recent vlog! just out here living my best life 😂 LFGGG!!! #Kimi7 #KR7 #USGP pic.twitter.com/djZnFgTNVO

— Raikkonen Indonesia (@KimsterIndo) December 15, 2021
 Sebastian Vettel rates his pokerface
Poker face 😶#F1 #Vettel pic.twitter.com/ZhdR6vEEPd

— Sebastian Vettel #5 (@sebvettelnews) April 19, 2021
and the legend that is Michael Buffer even describes two areas of his own particular brand of expertise as including both F1 and the card game we all love more than any other.
I've already done 100s of announcements on 6 continents for..
NHL Stanley Cup
NBA Finals
NFL Champ'nships
MLB WorldSeries
NCAA🏀
INDY 500
Formula 1
NASCAR
Tennis Titles
Poker Tournaments
Olympic Games https://t.co/dijAKKxhOR

— Michael Buffer (@Michael_Buffer) May 5, 2021

Have you ever wondered how good some of the biggest names in poker might be on the track? We couldn't help ourselves. From World Series of Poker legends to online and live poker crushers, we've picked 10 Formula 1 drivers from the world of poker and predicted how they would perform on the track.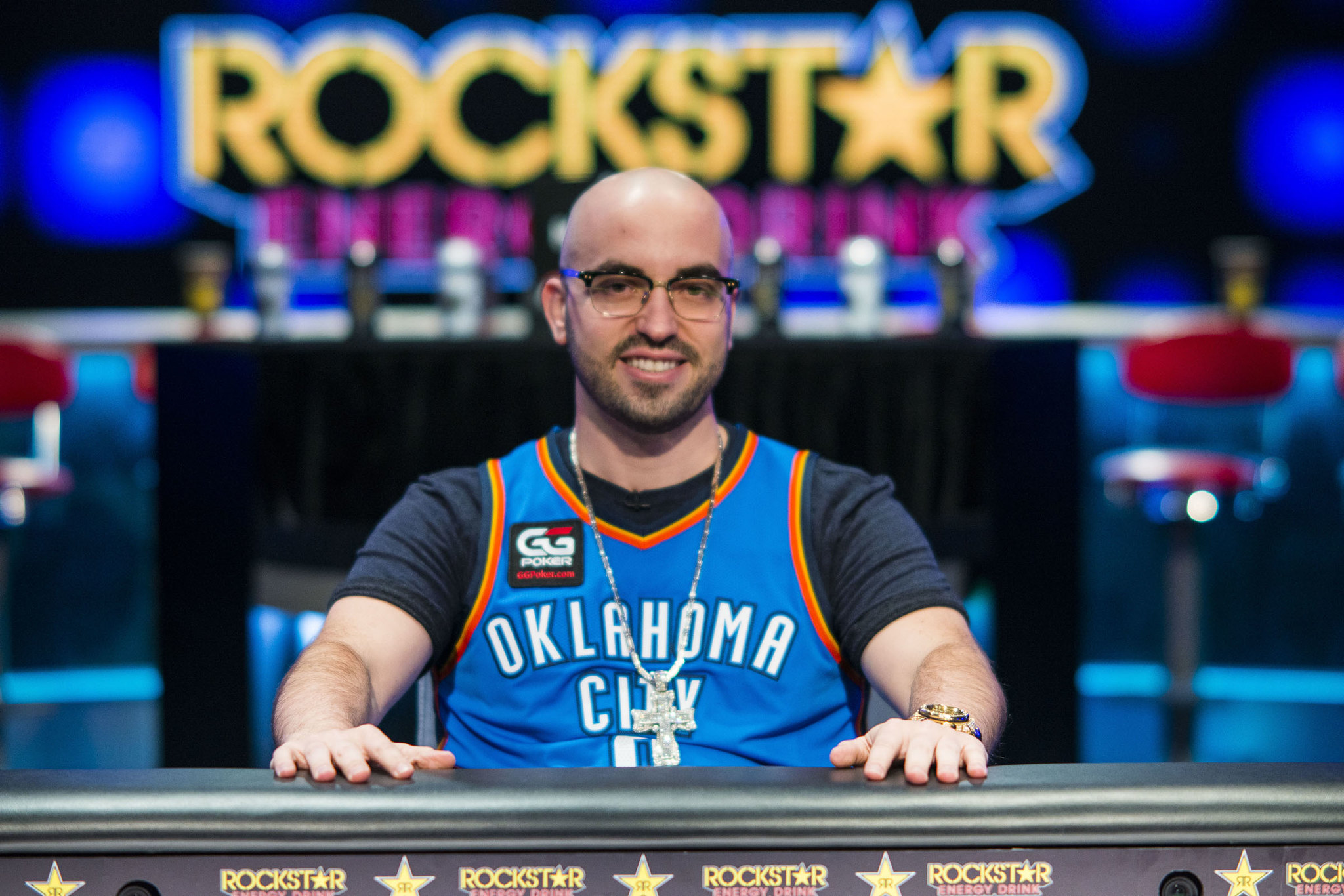 1. Bryn Kenney (U.S.A.)
Known for his ability to play at the very highest level of poker for plenty of his own money, Bryn Kenney isn't afraid to put his foot down at the poker felt. How would he fare on the Formula 1 track? The Long Islander would be determined to qualify in pole position, putting himself in the best place for a dominant run to the checkered flag.
Holding on to the lead, as Kenney has shown in his epic pursuit of the all-time money list number one spot against rival Justin Bonomo, might be tricky, but he wouldn't give an inch and every turn would be taken at breakneck speed.
Verdict: A certain podium finish, but just misses top spot after a late swerve and skid costs him the win. 3rd.
2. Daniel Negreanu (Canada)
Kid Poker is perhaps the most recognizable face at the poker felt, but how would he fare under the helmet of an F1 driver? Negreanu would be all about the numbers, crunching his statistics in order to give himself the best chance of victory.
Playing under the restrictions of his own training, Negreanu would be a tough competitor, but relying on the numbers takes away the natural flow to his drive. At the crucial moment, Kid Poker would be too busy thinking about what he should do, instead of driving on instinct.
Verdict: A late look at his hairpin stats costs Negreanu the lead early, as he misses a car on the track and spins off into the tyre wall. Did Not Finish.
3. Justin Bonomo (U.S.A.)
The all-time money list leader may be impervious to criticism at the felt, but confined to the cramped space of an F1 car traveling at hundreds of miles per hour into every turn, things would be tougher for the top earning tournament poker player in the world.
Bonomo would be focused on the win at all times as he pursues Kenney around the track, but while he'd get close to Kenney and overtake him after the former's risky hairpin near the finish line, Bonomo wouldn't see another driver in a modified helmet race past him and take victory.
Verdict: Runner-up position for Bonomo, who refuses to spray champagne around the paddock, donating the bottle to charity.
4. Stephen Chidwick (United Kingdom)
The only British driver on the racetrack, could Chidwick's temperament be the difference as he negotiates the curves of the raceway as he does the vicissitudes of tournament poker? There's no doubting the calmness and posture of the man, but what about the car?
Formula 1 drivers have to hunch over for up to 70 laps of brain-crushing motion, so the idea of Chidwick in his comfort zone would be as far removed from the process of poker as it can possibly be.
Verdict: A battling 5th place, but it's the stretch after leaving the car that Chidwick is chasing.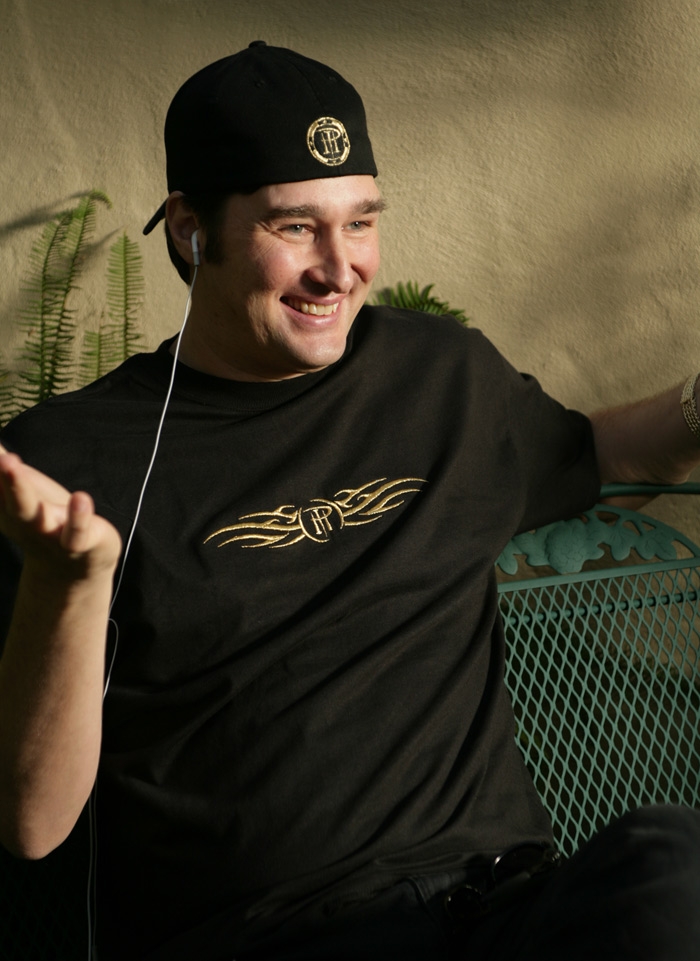 5. Phil Hellmuth Jr (U.S.A.)
The Poker Brat is a demon at the felt, but how would one of the best players of all-time be able to negotiate the bends of a Formula 1 circuit at 200 mph? Hellmuth is capable of hero calls and folds at the felt, but what about checking the rear-view?
For a player who constantly looks forward, Hellmuth would be brilliant at overtaking, but, vulnerable to what's coming up from behind him as the youth of today accelerate towards him, getting out of the path of a young European ("idiot from Northern Europe"?) who cuts him up costs Hellmuth his race. Spinning out of control, he is asked to come into the pits, where he joins frenemy Negreanu in bemoaning his awful luck around the track.
Verdict: Spun off on the tracks, curse words trailing in his slipstream as he power-walks to the pits, Hellmuth cheers up over Sour Patch Kids and a vegan coffee with Negreanu.
6. Phil Ivey (U.S.A.)
A complete enigma at the poker table, how would Ivey fare under the spotlights and cheering masses on race day? With difficulty, we'd presume. But could he edge his way through the pack to finish first after all?
Ivey would no doubt be getting practice on the sly and show some great moves early on in the race. However, after missing qualifying entirely due to a particularly juicy cash game in Macau, Ivey is never able to catch up, lagging in second to last despite an early overtake and some solid lap times.
Verdict: 7th place. Ivey is on a private jet before the trophy is awarded to the eventual winner.
7. Michael Addamo (Australia)
Uncompromising, taking the best lines and utterly fearless, Michael Addamo might just be the most comparable poker player to a Formula 1 driver that the mind sport has ever enjoyed. The Aussie would have plenty to chat about with fellow Antipodean Daniel Ricciardo, but could he prove as successful as winning titles?
Addamo's ability to adapt is without question, but after some early moves put him in the lead, he is surprised by both Bonomo and Kenney, who prove to have plenty of staying power. Addamo, in great form over recent practices, learns the value of experience as he slides from an early lead to further back by the home straight.
Verdict: 4th place, but lessons learned for GTO steps in the future.
8. Erik Seidel (U.S.A.)
The New Yorker, fresh from his 83rd poker tournament of the year, would be Mr. Consistent at the racetrack. Dressed immaculately in a classic all-in-one, Seidel would be on point and up-to-date with all the latest moves. But can he turn that into victory?
Qualifying in third place, Seidel falls victim to the first corner as the polite poker player refuses to bump wheels for fear of causing injury. On the team radio, the nine-time WSOP bracelet winner is heard telling his colleagues in the pits: "I'd rather win clean or not at all, guys." That transpires as the early corners cost him the chance of victory.
Verdict: 6th, but a clean conscience and with no one getting hurt on their way back to the paddock.
9. Fedor Holz (Germany)
Flying into action, the German youngster would be innovation personified as he dons the helmet emblazoned with the words 'Primed Mind' on the front and Pokercode on his arms. Setting off at a fair pace, Holz flies around the first corner past a static Seidel, then pushes past everyone bar Bonomo and Kenney.
On the final corner, Holz overtakes them both, but as he evens up to take the flag, his car is bumped wheel-to-wheel by a rival he never saw coming. Perhaps it's because he didn't notice any sun reflecting off a helmet at all…
Verdict: It's last place and 8th for the German, after he has to get out and push the car over the line following that late smash.
10. Doyle Brunson (U.S.A.)
Driving without a helmet and taking the win right at the death is none other than Doyle Brunson! Sure, the 'Wild West' legend of poker lore wasn't expected to pull up any trees by many, but with a history of achievement in basketball this man could have been a sporting superstar instead of a poker legend.
With any old injuries banished to the past for one glorious final race, 'Texas Dolly' cuts a path through the entire field, and when he sees Holz making a beeline for the finish, tracks his every move. On the final corner, Brunson takes the opposite line and evens up his car ahead of Holz, who bumps into the back wheels of Brunson's car and spins out. Holding his cowboy hat aloft, Texas Dolly crosses the line to the cheers of poker and Formula 1's finest.
Verdict: Doyle Brunson is the finest Formula 1 driver poker has never seen…well, not yet anyway!
Think it won't happen? Who would rule anything out in these days of pay-per-view sports and crossover appeal between like-minded gamblers? We're just hoping the side bets won't be too crazy.