One of the most closely watched records in the poker world is who holds the most World Series of Poker bracelets. For a long time, that answer has been the same: Phil Hellmuth. The man just keeps adding to his total, year after year, and sits atop the list, far and away ahead of his closest competitors. But who else makes the top 10? Check out the list below.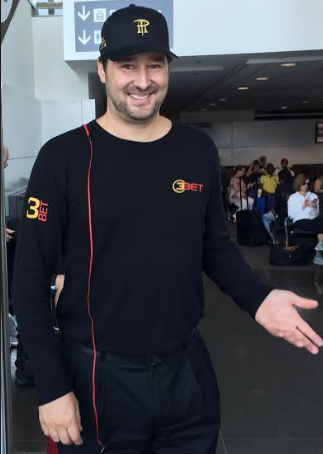 Phil Hellmuth – With 16 bracelets, the Poker Brat is king of tournaments. If you want to learn more about him and his amazing life and career in poker, we suggest that you check out our exclusive interview with Phil Hellmuth.
Doyle Brunson – Not only is he the first to win the World Series of Poker main event twice, but he won them back to back, in 1976 and 1977. He is the owner of 10 bracelets, but has pretty much retired from tournament poker, with his last bracelet win coming in 2005.
Johnny Chan – A.K.A. "The Orient Express" – Chan became the first player to win 10 World Series of Poker bracelets but, like Doyle Brunson, he's also been "stuck" at 10 since 2005. He is also the only other person (aside from Brunson) to have won WSOP Main Event titles back to back.
Phil Ivey – The great Phil Ivey has long been regarded by numerous poker observers and contemporaries as the best all-around player in the world today (check out our interview). He has won 10 bracelets, with his latest victory back in 2014. Notably, however, he has stepped away from tournament poker for the time being, opting to stick to cash game play. You can expect his bracelet count to increase, but only if he makes it a priority to head back to the tournament tables.
Erik Seidel – He won his first WSOP bracelet in 1992 and won his 9th and most recent bracelet online 2021. Seidel continues to be a tremendous force in poker, with well over two-thirds of his $38+ million in career tournament winnings coming AFTER he was already inducted into the Poker Hall of Fame.
Johnny Moss – Sometimes called the "Grand Old Man" because of his longevity and superior play, Moss was the first to claim a WSOP Main Event bracelet – and he did so via popular vote among his peers. He has a total of 9 bracelets, and passed away in 1995.
Billy Baxter – Although Baxter is best known for his on-table poker accomplishments, it's his landmark case of William E. Baxter Jr. vs. the United States that will forever cement his status as one of the most influential poker players of all-time. Why? Because that's what allowed players to officially call poker a profession vis a vis the IRS; i.e., they could start itemizing deductions for losses and related costs. He has 7 bracelets.
Men "The Master" Nguyen – Nguyen has experienced loads of success at the WSOP and is tied for fifth in all-time cashes. He's notched 7 bracelet wins and thus has a spot on this list.
We'd love to round up this top 10 list with an additional two players, but that's impossible as multiple players are tied with six bracelets apiece. These include: T.J. Cloutier, Layne Flack, Jay Heimowitz, Jeff Lisandro, Chris Ferguson, Ted Forrest, and Daniel Negreanu.
Of those players, Negreanu stands the best chance of being the first to win his seventh bracelet. Arguably, the person with the next-best shot at claiming a seventh bracelet would be 2017 WSOP Player of the Year (and former WSOP Main Event Champ) Chris Ferguson. Of course, others remain active on the poker scene and are always threats to claim another bracelet as well.