There's no denying the fact that poker games are fun. At the same time, these games offer you the opportunity to win a ton of money without having to leave the comfort of your home. With internet connectivity becoming more affordable and widespread, people from all walks of life are coming forward to try their hands at video poker games.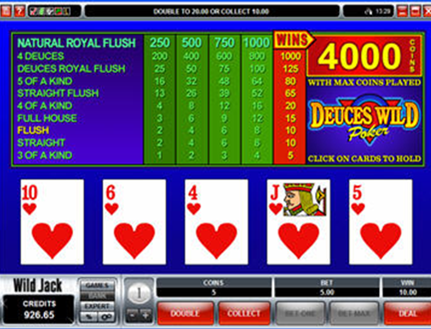 Even if your typical idea of a fun online poker session involves other players at the table, you can still have a good time and enjoy the challenge of playing optimal video poker strategy. Herein, we'd discuss some handy tips that will assist you in taking your video poker gameplay to the next level. 
Research beforehand
The foremost thing a newbie must do is to acquire all the required information about the gameplay. This will keep you from being puzzled when you're about to place bets. If you're wondering about where to get all this information from, fret not.
You can seamlessly get along with a number of online platforms where poker games and related jargon is explained. As a beginner, you must keep yourself well-versed with the basics before planning to make it big.
All this is to say that no two video poker games are the same. There are a number of different variants, including Jacks or Better, Deuces Wild, Double Bonus Joker Poker, and more. Moreover, the paytables are not always the same, so be sure to take a good look at the paytables before you place your first bet to ensure you're getting maximum payouts for flushes, full houses, etc.
Figure out which games to play
Next up, you must decide on the games you're going to proceed with. Since you have numerous options available on the poker sites, it often becomes overwhelming to narrow down your search.
For this, you can try out different poker games and then select the one (or ones) that keep you hooked with their amazing gameplay. With so many gaming options listed on the online sites, you are sure to find the one that gives you memorable gameplay.
Moreover, plenty of video poker games also offer the opportunity to win progressive jackpots. Be discerning if you try a progressive jackpot video poker game though as while the top prize may be alluring (usually for a royal flush), it often comes at the expense of lower payouts further down the paytable.
Dive into poker strategies and techniques
Once you've selected the game you'd proceed with, it's time to delve into different poker tips, strategies and approaches that longtime video poker players use during their sessions. Their experience can prove to be a valuable and instructive tool for you to avoid mistakes yourself. 
Instead of solely relying on luck, you should take a strategic approach when it comes to playing video poker online. This way, you'd have an effective betting technique to back up your decisions, thus reducing the chances of losing the bet. Specifically, it's critical not only to make the correct decisions in the right spots, but also to make them quickly so you can maximize the number of hands you'll be playing (with your strategic advantage, assuming you're playing optimally and at a machine with a good paytable).
Use the demo mode to practice religiously
Merely acquiring the techniques and strategies won't cut it; you'd have to practice them as well. This can be easily done using the demo mode (a.k.a., play money), which allows you to place wagers on your favorite poker games without putting any money at stake. 
This mode should be primarily used to figure out the mistakes and flaws your betting approach entails. And once you spot these pitfalls, make sure to work on them in order to perfect your betting routine and help make decisions more automatically.
Use the bonuses and rewards
Video poker games become even more fun when you have an array of freebies at your disposal. These freebies are provided by the poker sites in order to improve the gameplay of their existing users and amass new players.
Be watchful for the reward policy of your poker site so that you have a prior idea of what you're about to get into. Often, you can add untold sums to your bankroll just by capitalizing on good bonus and reward offers, so be sure not to pass them up.