Online poker fans have long been familiar with a number of different types of poker disciplines. These include flop games like Omaha and Texas Hold'em, Stud games, hi-lo games, and even exotic poker games like Badugi. True poker fans, however, know how to have fun playing poker even when it's not being played against other competitors. That's to say, sometimes you can have plenty of fun playing poker against the house, plus you could even walk away from those types of online poker games with a nice boost to your bankroll as well. Here are three types of online poker games that might be worth a try next time you need a break from your regular grind at the online felt: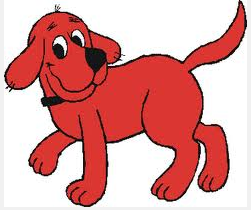 Red Dog Poker
Red Dog is one of the simplest variations of poker. Though there's a good amount of luck involved, there's also plenty of mathematical computations you need to make when placing your bets.
Gameplay is relatively straightforward. You place a bet and then two cards are dealt. In order for gameplay to continue, the two cards must not be consecutive in value (i.e., 7, 8, 10, J, etc.). If the cards are consecutive, you get your bet back and the game starts again. If the 2 cards are the same, you've got a shot at getting really lucky, as a third card is then dealt. You'll get paid out at 11:1 odds if that third card has the same value as the other 2 (a 2-outer to all of you hard core poker players out there).
Assuming the 2 dealt cards are neither consecutive nor the same (which happens most of the time), the hand is declared a "spread" and you're then invited to wager on the outcome of the third card and get paid out accordingly depending on how large the spread is between the 2 dealt cards. The farther apart the spread, the lower the payout (e.g., 1:1 on a spread of between 4–11 cards). The closer the spread, the higher the payout (up to 5:1 on a spread of 1 card). You can also press your luck by choosing to double your bet before the third card is dealt.
You only lose your bet if the third card doesn't fall within the spread of the first 2 cards. Simple, right?
The more decks being used, the lower the house's edge on you, so it pays to hunt out an online casino that offers 6- or 8-deck red dog poker such that you have the best probability of winning. Click this link to be redirected to a site that'll help you find the right online casino at which you can find some good red dog poker games.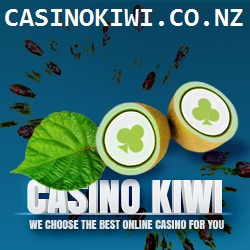 Here's one place to play great alternative types of online poker
Three-Card Poker
Three-card poker is a game that enjoys tremendous popularity both in land-based casinos as well as online casinos. It features two types of bets: ante and pair plus.
Gameplay: The player plays exclusively against the dealer and each side is dealt 3 cards, with all 3 of the dealer's cards kept face-down. After evaluating the strength of your three cards, you decide to play/raise (double your ante bet) or fold (thus surrendering your ante). The dealer then reveals his/her cards.
Ante bets: If the dealer fails to qualify (queen high or better) all ante bets are paid 1:1 while the play/raise is returned to you. If the dealer does qualify and beats your hand, you lose your ante and play bets. If the dealer qualifies and your hand is better, your ante and play bets get paid at 1:1.
Ante bonus: If your hand is a straight, a 3-of-a-kind, or straight flush, you'll usually receive a bonus of anywhere from 3:1 to 5:1 automatically.
Pair plus bet: This bet relates only to your hand, regardless of whether or not it ends up beating the dealer's hand. You must have at least a pair to be paid even money on this bet, If you're lucky enough to be dealt a straight flush, the payout could be quite high, depending on the payout table offered by the casino you're playing at.
Video Poker
My personal favorite when I'm not playing "real" online poker is to play the slots-style poker games otherwise known as video poker. There are countless variations from straight up 10s or Better & Jacks or Better to Deuces Wild, to Joker Poker, to Bonus Poker to Double Double Bonus Poker, and beyond.
Video poker can also be played both online and in live casinos in both single- and multi-line varieties. Often, you'll be able to find video poker machines that play up to 50-lines (i.e., 50 hands) simultaneously, thus offering pretty high payouts.
The best part of video poker is that there's strategy involved and that with the correct play based on mathematical odds and payout tables, you won't be at the complete mercy of the "poker gods" of luck. Often, video poker games will also offer the chance to win big if you play the max coins, in the form of a progressive jackpot. What's not to like about that?
*Cardplayer Lifestyle would like to thank the Guest Writer, a member of the Casinokiwi team, for this post.