Walking the streets of India, you would probably be laughed at if you said you didn't know what Andar Bahar was. In the rest of the world, on the other hand, this simple poker game which originated from Bangalore is mostly an unknown phenomenon to the common card player or poker player.
Thanks to gambling sites and live casinos that are expanding their product lines, the game is, however, gaining popularity, especially among gamblers who want easy entertainment. You see, Andar Bahar is not played against other players like many other poker games, but this is a betting game played against a dealer.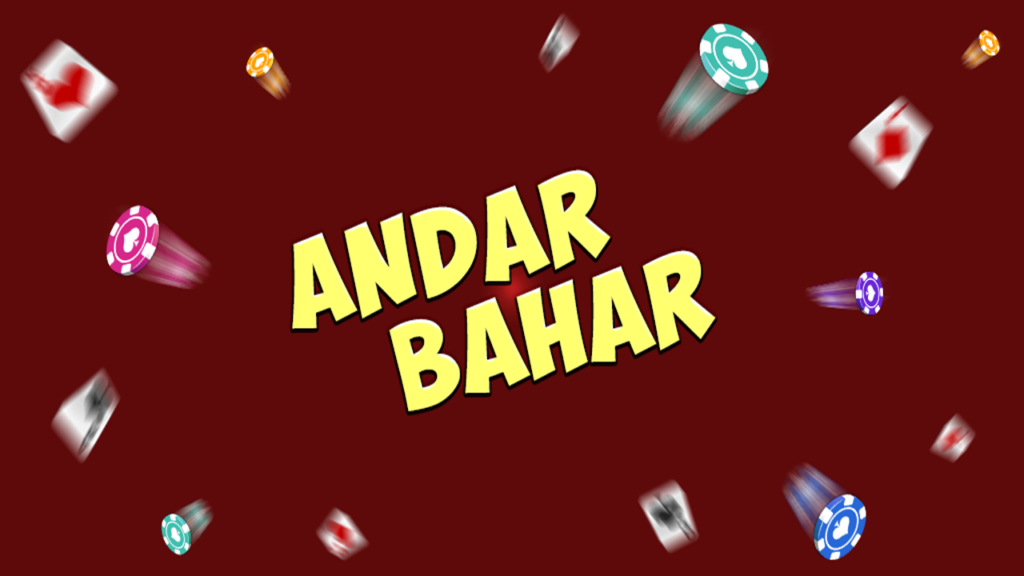 It's all very basic. From a single deck of cards, a random one is placed face up in the middle of the table. Cards are then dealt to the left side of it (Andar) as well as the right (Bahar), alternating between the two. Whichever side gets an identical card to the middle one is the side that wins and pays out money.
Sounds easy and fun enough to enjoy? If it does, here's a list of gambling sites and apps you should choose if you want to play this game at Andar Bahar supporting casinos.
1. Casumo
If you know your online gambling, you can't possibly have missed out on Casumo. This top quality site was founded in 2012 and has an amazing reputation among players. They're doing just about everything right and their real money app for Andar Bahar and other products is pretty much flawless.
The app is not just a copy of the mobile experience you would get visiting the site from a browser, but it is custom made to make everything as smooth as possible. It's super easy to navigate, fast and just a pleasure to use for any gambler looking to play Andar Bahar on a mobile device.
You'll find the game in the live casino section where it's offered by Ezugi who is powering the live dealer experience along with Evolution Gaming. There are, of course, many other games to play as well, such as thousands of slot machines and betting on just about every sport. If you ever need help from the support, it's hands down one best in the industry and they're available 24/7.
Bonuses come in good numbers as in addition to many promotional offers that are running, those who regularly deposit will often find exclusive bonuses added to their accounts. And if you like slots, you will love the reel races (slot tournaments) that are running every 30 minutes. These are definitely well worth taking part of in-between your Andar Bahar or poker sessions or even simultaneously.
If you want to enjoy the full mobile experience of Casumo and play Andar Bahar for real money, the app can be downloaded in Apple's App Store (for iOS), as well as from Casumo's website (for Android). You won't regret it!
2. LeoVegas
Crowned as the king of mobile casinos, it's pretty much a no-brainer to include LeoVegas when it comes to real money apps for Andar Bahar. Even though it's been a while since this MGA-licensed gambling site became famous for their mobile friendliness, they're just as fantastic today as they were back then.
Unlike Casumo, the gambling app that LeoVegas has developed is not unique to the app, but the experience you'll get is identical to visiting their website from a mobile device. This is not a bad thing though. This just means that the website and the app are equally excellent.
To play Andar Bahar, which is offered by Ezugi, make sure to dodge the wide selection of products that you'll find in the app. There are a lot of temptations, including a plethora of slots, world-class sports betting, scratchcards, virtual sports and even bingo played against other players. Not to mention the live casino which hosts games from Evolution, Playtech, Pragmatic Play and BetGames, in addition to Ezugi.
If you're all about value and maximizing your chances of making a profit, this is definitely the real money casino you need to download the app to play Andar Bahar from. The welcome bonus is different for different countries, but wagering requirements are always low – much lower than at other sites. For instance, using a bonus in the live casino may not need more than 70x wagering – incredibly low!
When it comes to LeoVegas, there's a lot to love and honestly speaking, nothing to hate. Anything from withdrawal times to customer support is top quality. By visiting their website, you can get their mobile app for Android, while iOS users will find it available in the app store.
Conclusion
Andar Bahar is a simplistic game, not all too different from Baccarat, but certainly different from most poker games. It can be found at online casinos that work with Ezugi and Super Spade Games, with the first one being a preferred choice in terms of quality. As these providers are fairly rare to find, there aren't that many apps for real money Andar Bahar. The two that we have listed in this article should, however, be more than enough to please you.
Like all casino games, you must take note that Andar Bahar is based on luck and in the long run the gambling site is expected to win. Therefore we urge you to play responsibly and only gamble with money that you can afford to lose.