Poker, a popular card game that combines skill and strategy, has been subject to various regulations across different states in the United States. Understanding the regulatory landscape is crucial for both players and operators.
This article explores the state-by-state variations in poker regulations, highlights upcoming bills related to poker, and sheds light on reputable new casinos in the USA and their monitoring mechanisms.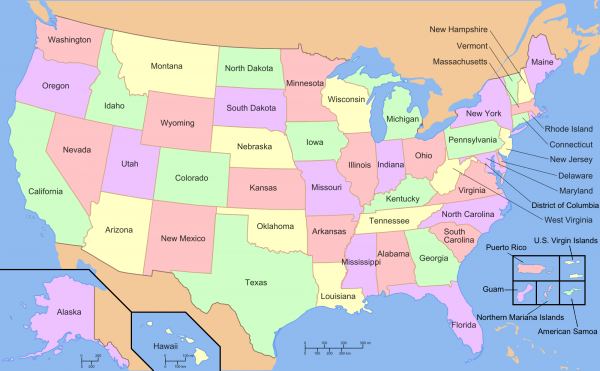 State-by-State Poker Regulations:
Poker regulations in the United States vary significantly from one state to another. While some states have embraced the game and established a regulated framework, others maintain stricter prohibitions. Here are some notable examples:
Nevada:
Nevada, home to Las Vegas, has a long-standing association with poker. It was the first state to legalize and regulate online poker in 2013. The Nevada Gaming Control Board oversees poker operations, ensuring compliance with licensing, security, and player protection standards. Players must be physically located within Nevada's borders to participate in online poker.
New Jersey
New Jersey is another state at the forefront of online poker regulation. It legalized online gambling, including poker, in 2013. The New Jersey Division of Gaming Enforcement oversees online poker operations, focusing on licensing, auditing, and player safety. New Jersey participates in interstate poker compacts, allowing shared liquidity with other states, thereby increasing the player pool.
Pennsylvania
Pennsylvania joined the online poker landscape in 2019, following the passage of a comprehensive gambling expansion bill in 2017. The Pennsylvania Gaming Control Board regulates online poker, emphasizing player protection, fair gaming, and responsible gambling practices. The state offers a competitive market for operators, contributing to increased choices and improved player experiences.
Reputable New Casinos in the USA and Monitoring Mechanisms
As the online gambling industry expands, several new casinos in the USA have emerged. These sites offer poker and other casino games to users and many have great sign-up offers which drives engagement and increasing popularity further.
Thanks to many of the new regulations surrounding online gambling in the USA, it's clear that more players are turning to online iGaming as opposed to in-person casinos. Of course, these casinos are subject to strict monitoring and oversight to ensure fairness and player protection.
(Source: https://www.business2community.com/gambling/new-casinos-usa).
MyBookie
MyBookie is a popular online casino site that offers a diverse range of casino games, including poker, to players. With a user-friendly interface and a wide selection of games, MyBookie provides an entertaining and immersive gambling experience. The site is known for its reliable customer support, secure payment options, and adherence to responsible gambling practices, ensuring a safe and enjoyable environment for players.
BetOnline
BetOnline is a trusted online casino site that caters to players seeking a thrilling and rewarding gambling experience. With a comprehensive selection of casino games, including poker, BetOnline offers diverse options to suit different preferences. The site boasts high-quality graphics and smooth gameplay, accompanied by generous bonuses and promotions. BetOnline prioritizes player security and provides excellent customer service, making it a reliable choice for online casino enthusiasts.
BetMGM
BetMGM Casino is a reputable online casino operating in multiple states, offering a wide range of casino games, including poker. The casino is regulated by the respective gaming authorities in each state where it operates, ensuring compliance with strict regulations and standards. Rigorous auditing and security measures are in place to protect player funds and maintain the integrity of the games.
DraftKings
DraftKings, known for its daily fantasy sports platform, has expanded into the online casino market, including poker. The casino operates under the oversight of state gaming regulators, adhering to stringent regulations for licensing, fair gaming, and responsible gambling practices. Continuous monitoring and regular audits ensure the safety and security of player transactions and the fairness of the poker games.
PokerStars
PokerStars, founded by Mark Scheinberg with his father (source: https://www.forbes.com/profile/mark-scheinberg/) ,is a trusted poker site renowned for its integrity and player satisfaction. With stringent security measures, regulatory compliance, and advanced software, it provides a secure gaming environment. Its vast player base, diverse game options, and reliable payouts contribute to its reputation. PokerStars remains a top choice for players seeking a trustworthy platform to enjoy the thrill of online poker.
Upcoming Bills and Legislative Developments
The poker landscape in the United States is constantly evolving, with several states considering or in the process of passing bills related to poker regulation. Here are a few noteworthy examples:
California
California has long been a key battleground for poker legislation. Multiple bills have been introduced over the years, aiming to legalize and regulate online poker. The primary challenge has been reaching a consensus among stakeholders regarding key issues like licensing, operator eligibility, and player eligibility. While progress has been made, including discussions on interstate compacts, the path to poker regulation in California remains complex.
Michigan
Michigan legalized online gambling (source: https://www.michigansharp.com/legal/) , including poker, in 2019. However, the state has recently explored the possibility of joining interstate poker compacts. The Michigan Gaming Control Board is actively working on rules and regulations for shared liquidity, which could expand the player pool and create a more vibrant online poker market.