The Bernard Lee Poker Show, which we proudly syndicate here as part of the Cardplayer Lifestyle Podcast Family, has now assumed the mantle of poker's longest-running podcast. You stick around long enough in the poker industry, and some amazing things are likely to happen. The torch has now been passed  to Bernard from the recently discontinued Ante Up Pokercast, which ran for an incredible 17 years.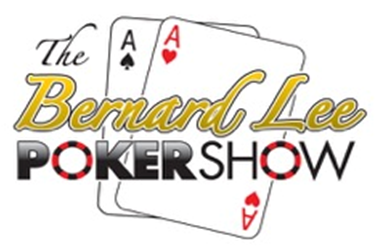 We extend our hearty congratulations to Bernard, as he'll be marking his show's 15th anniversary this month. For the past decade and a half, the show has been listened to by poker enthusiasts the world over for its unparalleled in-depth interviews with poker superstars, up-and-coming poker players and industry personalities.
"I am truly honored that my show has been on air for 15 straight years. I wanted to thank all of my diehard listeners and fans for supporting The Bernard Lee Poker Show for so many years. I promise to continue bringing top notch interviews with the most intriguing and relevant poker guests for years to come on my podcast, radio show and YouTube channel," said Lee.
To celebrate 15 years, The Bernard Lee Poker Show will feature former WSOP Main Event guests that are all celebrating special anniversaries of their own:
Scott Blumstein, 2017 WSOP Main Event champion, celebrating his 5th anniversary;
Greg Merson, 2012 WSOP Main Event champion, celebrating his 10th anniversary;
Koray Aldemir, 2021 WSOP Main Event champion, celebrating his one-year anniversary.
The 15th anniversary of The Bernard Lee Poker Show is sponsored by D&B Poker and  RunGoodGear.com. During the summer-long celebration, numerous prizes will be given away to Bernard's loyal listeners and social media followers, including numerous books from the vaunted D&B Poker library and first class apparel from RunGoodGear.
To qualify for one of the giveaway contests, listeners should follow Lee on Twitter at @BernardLeePoker and retweet or like contest announcements.  Supporters can also qualify by subscribing to his YouTube Channel (BernardLeePoker) or following Instagram at @BernardLeePoker.
"Bernard has been a tremendous asset and contributor to the poker community for many years," said Dan Addelman, co-founder of D&B Poker. "We are delighted to support him as The Bernard Lee Poker Show celebrates 15 tremendous years. What an incredible milestone in his illustrious poker career. We are proud to be the publisher of his popular book, Poker Satellite Success! and look forward to his anticipated book signing on Monday June 13th this summer at the Cardplayer Lifestyle Mixed Game Festival in Las Vegas."
"Since the start of the RunGood brand, Bernard has been an amazing ambassador and voice for the company," said Tana Karn, president of RunGoodGear.com. "We here at RunGood are thrilled to support him and The Bernard Lee Poker Show, as he celebrates 15 years on air. Kudos Bernard, looking forward to seeing another 15!"
—
The Bernard Lee Poker Show, recognized as one of the top poker podcasts in the industry by several poker outlets, will continue to air on Tuesdays at 6:00 pm EST on the Money Matters Radio Network (1120 AM and 102.9 FM) in the Boston area. In addition to being syndicated on this website, the show is available in podcast form via iTunes, and several segments of its episodes can be found on YouTube.