There are some things in life that you're just not supposed to be late for. Funerals, your own wedding, movies—you know, the important things. Among the list of events requiring punctuality is poker night, specifically when you're playing in home poker games with your buddies.
But whether you're still green, and spending all your free time studying how to play poker, or you've rivaled the big dogs at WSOP tournaments, everyone arrives late to a game once in a while.
The next time it happens to you, try out some these top excuses for being late on the draw.
1. You're Phil Hellmuth
The Poker Brat always knows how to make an entrance… a LATE one.
Professional poker player Phil Hellmuth is notorious for making late, grand entrances to tournaments, especially at the WSOP. He's specifically know for hamming it up to it's fullest hype level at the WSOP Main Event, and arriving even at the last possible moment to register.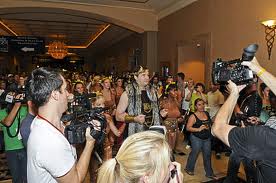 But because you're NOT Phil Hellmuth, and pretending to be him won't fool your poker buddies…
2. You Had to Go to the ATM
If you're playing for keeps, no one is going to want to spot you a buy-in (or two). Given the option of having you show up with empty pockets, or a little behind schedule, your buddies would probably prefer the latter. So, if you're running late to the game, when everyone starts texting you where you are, or when you finally arrive, just say you had to stop at the ATM. Works every time.
3. Wife, Family, or Kid-Related Excuse
Why not put the blame on someone else for your late arrival to the felt? Everyone uses their family as scapegoats every now and then. Seriously, it's one of the benefits of having kids! Just make sure you don't use the same excuse too many times, or someone might think little Timmy needs to see an autoimmune specialist.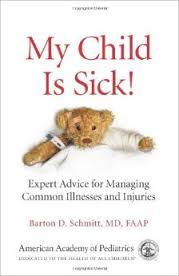 4. You Stopped to Pick Up Food or Drinks
No one can be mad at you for being late when you show up with pizza and beer to share—no one.
5. You Were in the Middle of a Final Table of an Online Poker Tournament
Other poker players understand poker problems, and one of those "problems" could arise if you're in the midst of a deep run while playing in an online poker tournament, which could conceivably cause you to be late to your home game. It's for the love of the game after all. Plus, if you throw in a comment or two about your success at the online tables, your friends might be inclined to think you're up for throwing down a little more cash that night.
6. You Overslept
Again, another excuse that only sounds legitimate coming from a hardcore poker player. Players keep weird schedules when they're on the circuits, and if you're on a hot streak in an online game then you're certainly not going to call it quits early. Every poker fan has been there before, and will likely understand if you woke up a little late.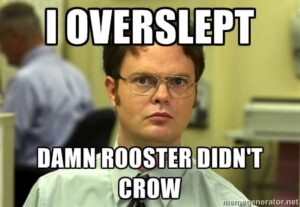 7. You Were Waiting for Deep Stack Poker
This one is a little tricky. Some of your poker pals might see you as a bit of a jerk for skipping out on the early, smaller hands, when nobody has too much money in front of them yet. But if you have a tendency to lose big, they might not care if you say you were waiting to show up for the larger pots. Not THE best excuse, but not a terrible one.
When it's time to shuffle up and deal at your next home poker night, your butt better be in your seat at the table. But on the rare occasion that it's not possible to show up on time, it's always smart to have a good excuse up your sleeve.
Can you think of any other good ones? Let us know in the comments section below, or reach out on Facebook or Twitter.