The last year has been an eye-opener in the poker world. As live tournaments have returned, we've seen the emergence of Michael Addamo as a genuine contender for the title of the greatest poker player in the world right now. We've also seen a two-month World Series of Poker in Las Vegas that rounded off the Rio's 17-year stint as the host of the WSOP in style. But what is going to happen in the next 12 months? Will Phil Ivey winning dominate the headlines once more?
We've looked into our crystal ball and come up with seven predictions about how 2022 might look as we predict the action of next year.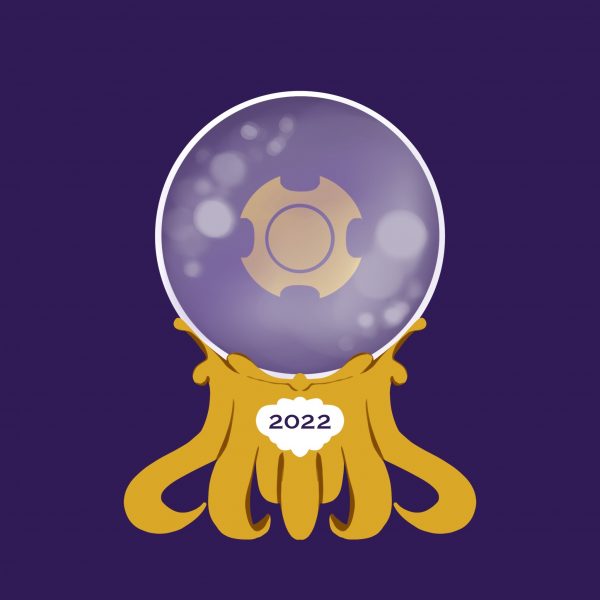 1. Bally's and Paris Will Welcome More Poker Players to the WSOP
The World Series made an incredible comeback in 2021. Two months of online action were followed by the last live Series from the Rio, where the WSOP signed off in style. How big will the WSOP be at Bally's and Paris in 2022? We're guessing big. There's every chance that with the WSOP back on the Las Vegas Strip after 17 years away traffic will be a lot busier for tourists who no longer have to travel to the Rio to take part. As far as a specific number, we predict at least 7,500 runners in the WSOP Main Event.
2. We'll See a Female Player Reach the Main Event Final Table
It's been way, way too long since a female poker player reached the World Series of Poker Main Event final table. In recent years, we've seen some near misses from great players, stars of the game such as Maria Ho and Gaelle Baumann.
Female players such as Kyna England, Leo Margets, and Kristen Bicknell are leading major tournaments. There is every indication that female poker players are on the rise, and rightly so. We think 2022 will see numbers of female players even higher, therefore raising the possibility of a woman making the biggest final table of all.
3. Online Poker will Return in 10 States
The state of online poker in America is on a knife-edge, or if you'd prefer, possibly the edge of a precipice. Will it go one way or the other? With six of the 50 United States offering online poker in some form or another (New Jersey, Nevada, Delaware, Pennsylvania, Michigan, and West Virginia), we think the next 12 months could be pivotal for online poker coming back across America.
Whether it is down to politics or economics poker has never been more important to America, and there should be big pressure from states who can't currently play online on the powers that be to bring it back. Poker is a huge economic driver and is likely to ramp up in future years. No state will want to miss out on the benefits of players being able to take to the virtual felt within their borders. We predict online poker will become legally available in another four states by 2022 year's end. Which states? We'll have to see. But the dominoes will continue to fall in the right direction.
4. There Will Be Two Poker Hall of Fame Inductees
This year, we saw the legend that is Eli Elezra become a Hall of Fame inductee, as the 60-year-old 4-time WSOP bracelet winner claimed rightful respect from his peers at the Rio. We've seen several years with only single inductees. There have also been years when double entries have come into the Hall of Fame. With the World Series of Poker kicking off for the first time at Bally's and Paris, the organizers are sure to want to induce players and fans to look back on 2022 as the biggest year of the WSOP in history. One way to guarantee that is to induct two poker legends. With dozens of deserving recipients to choose from, that shouldn't be too hard.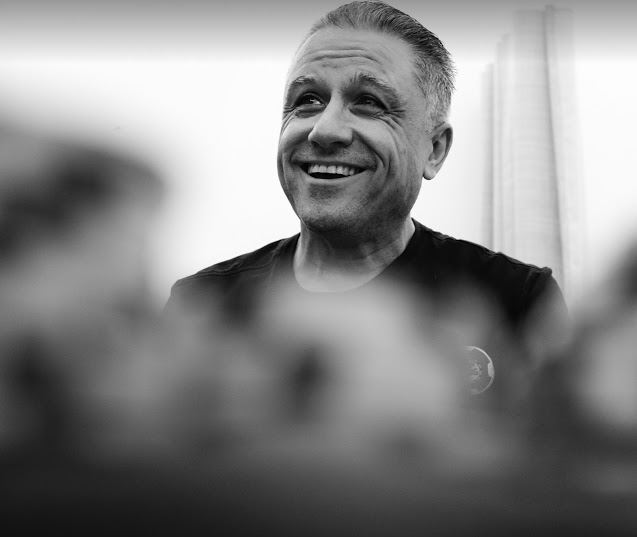 5. The Vince Vaughn Effect
Hollywood actor Vince Vaughn was announced as the World Series of Poker's Master of Ceremonies as the last days of the Rio played out. Engaging the star of classics such as Swingers, Old School, and Wedding Crashers was a huge coup for the WSOP, but what will the lasting effect of his appointment be?
Vaughn is on board for 2022 and we think that might have a celebrity effect that brings other characters from stage and screen to the felt. For years, celebrities have played poker, but how good would it be to see a few more famous faces from the small and silver screen ponying up $10,000 to take part in the WSOP Main Event? We can't wait.
The 53rd Annual World Series of Poker will be held at @BallysVegas & @ParisVegas, May 31-July 19, 2022 w/ actor, comedian & card player Vince Vaughn as the event's official Master of Ceremonieshttps://t.co/16a0gXpgQK pic.twitter.com/u7gHrrpIzA

— WSOP (@WSOP) November 17, 2021
6. The Conversation Around Playing Age Ramps Up
For some time, poker players have not been allowed to play poker at the same age in Las Vegas as they are in Europe. There are many stories of successful 21-year-old players, such as Joe Cada, winning big at the WSOP. Cada himself is perhaps the best example, winning the 2009 WSOP Main Event and becoming its youngest-ever winner.
In Europe and some US states such as New Hampshire, Florida, and Oklahoma players can take to the from the age of 18, but not in Nevada. We've heard discussions have taken place and if they come to fruition, it would be a WSOP game-changer. Could it kick off a second poker boom?
7. Poker Becomes a 'Family Game'
Poker has already moved from an underground game to one that is now played in many arenas. It is essentially a cross between an e-sport and a mind sport. Poker is the perfect game for entertainment, but could it bring families closer together in 2022? We don't see why not.
Home games have largely been on the back burner for two years, but should the world pull through the pandemic, they are likely to make a big return. A game between family members builds rapport in lockdown and can make a day pass with fun and friendly banter.
Will poker be bigger and better than ever before in 2022? It's hard to see how it couldn't.