Back in December, upon learning of the launch of a new online poker site called GreySnowPoker, we brought you an exclusive interview with the company's Managing Director, George McIntosh. The fledgling site has seen a good deal of growth over the past half year and has now made a big splash with the announcement of their first-ever brand ambassador, Rainer Kempe.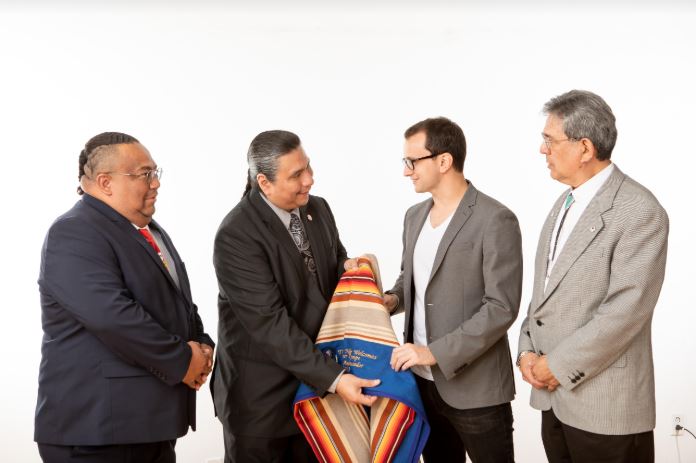 With over $20 million in career winnings, Kempe represents a huge get for the online poker room, run by the Iowa Tribe of Oklahoma. GreySnowPoker is certain to see their exposure increased as Kempe continues playing in high roller events throughout the world. He's met with tremendous success over the last couple years, making one televised final table after another. Having Kempe as a representative of the new online gaming brand will undoubtedly raise GreySnowPoker's profile in markets where they're looking to attract new players.
As per a spokesperson for the Iowa Tribe, "This brings the most promising tournament player in the world right now together with the promise of GreySnow Poker's player-first philosophy and the Iowa Tribe's commitment to outstanding community impact and generous rewards. Having Rainer Kempe on our team will be key for GreySnow Poker; not only in broadening our exposure through his high profile tournament exploits but also in cementing our connection with the inner circle of the poker playing community. Rainer will be a key asset in our poker-related decision making – we couldn't imagine a better partner for our company. We're ecstatic to see the reign of Rainer at GreySnow Poker begin."
It's always good to see poker players receive new sponsorship opportunities, and Kempe expressed his happiness at the opportunity.
"I'm very excited to announce that as of today I'll be partnering with GreySnow Poker. After meeting with the Chairman of the Iowa Tribe of Oklahoma and other esteemed representatives of the Tribe I'm feeling incredibly honored by the trust they put in me. The fantastic team behind GreySnow Poker has made it clear to me that this project has huge potential upside for the whole poker community," said Kempe.
The signing marks yet another high point for Kempe this year, as just a few weeks he took down a €25K Hi Roller event at EPT Monte Carlo.
Congratulations to @GatsbyKempinho on winning the #EPTMonteCarlo €25K NLHE Unlimited Re-entry tournament. He defeated a high-class field to collect €400,850. pic.twitter.com/d2gIomXC4H

— PokerStars LIVE (@PokerStarsLIVE) May 4, 2019
Time will tell if Kempe's promotion of the brand will end up bringing more players to GreySnowPoker, but the fact of the matter is that he's aligned himself with folks who are making a pretty good offer to online poker players looking to get the most bang for their buck.
GreySnowPoker Update
As GreySnowPoker works to increase the size of it's player pool, those who've already registered for new accounts benefit from big overlays of up to 30% on the majority of multi-table tournaments being held. That kind of value is hard to replicate anywhere, so be sure to sign up and get in while the getting's good.