The 2023 PokerStars Players Championship isn't just an adventure for those at the felt. Poker fans, the members of the media who are lucky enough to be in Nassau rather than anywhere else in the world during this PokerStars festival, and family all play important roles.
One family member who is right by her husband's side is Concetta Rand, whose other half Jon is also known as 'Slow Poker' on YouTube.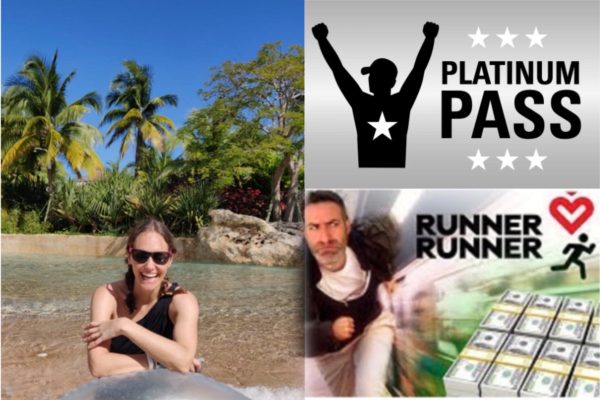 Running for His PSPC Life
If you aren't already familiar with the story of Jon and 'Runner Runner' then you missed out on the opportunity to win a Platinum Pass to play in the $25,000-entry PSPC. Spending three weeks as a fugitive, Jon had to evade capture by any would-be 'bounty hunters' out there as the world of poker fans turned sleuth in order to catch him and claim the Platinum Pass. If he evaded capture, then he would win the Platinum Pass.
There was just one cardinal rule, namely that Jon had to "come of of hiding" to play one hour of live poker every other day in a land-based poker room and publicly demonstrate proof of said poker play. Here's what happened on his incredible journey.
Having successfully evaded capture for 18 days, thus winning himself the Platinum Pass prize package, Jon opted to bring his family out to the Caribbean as they travelled to Baha Mar Resort, the stunning location for the PSPC. His wife, Concetta, was drifting along the on-site waterpark's lazy river one morning when she spotted yours truly in a pair of PokerStars swim shorts. I'm all-in on a poker trip, and I don't mind wearing a 'Spadie' on my trunks. 😃
Concetta approached me, thinking that with Jon at the felt playing Day 1 of the tournament that "shouldn't I be there, too?" That's when I explained I was neither a player nor PokerStars staff member, but rather a member of the poker media corps. I then proceeded to ask her about her husband and slowly, but surely, uncovered the untold story behind Runner, Runner – the family Jon Rand was coming home to.
"We live in North Carolina and don't have a huge poker circle, so it's cool to see him in this environment," said Concetta. "What Jon did on Poker.Org as Runner Runner…" she drifts away, clearly in awe of her husband. "He was approached with this opportunity; they said, 'These are the rules — you're going to be a fugitive'."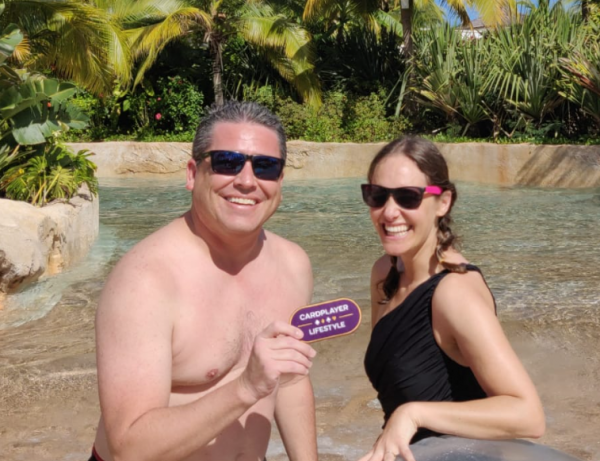 The Family Man Explains
As you might imagine, Jon had a fair amount of explaining to do to his wife of 11+ years and their two children aged six and nine. Or rather, just Concetta.
"When he pitched it, he was like 'I don't know if I need burner phones, or if we can talk.' I said 'I gotta know where you're staying, what hotel you're in.' I'd run into friends and they'd say 'Is Jon away again?' I had one very awkward conversation where one of my friends said 'Where is he?' I was like, 'He's away,' and he was like 'Where?' He was genuinely curious. I found out after the fact that people were asking questions on the kids' playdates. I couldn't explain while it was happening [to the children] because kids talk! I told them 'Dad's going away for a couple weeks.' He's done playwriting commissions that might take him someplace, but they were broad strokes."
Jon has been an entrepreneur and creative professional for over 20 years. It fit in with his skills as a performance coordinator in schools brilliantly, and also with his recent adaptation to the poker industry.
"Jon started playing poker in late 2016. He didn't have a lot of experience. He started playing in home games. When COVID hit and live performances stopped, he was trying to navigate a new path and has been on this creative experience ever since. On one hand, [Runner, Runner] seemed completely absurd and out of left field, but I believed him 1000% because the thing about his creative work that I love and celebrate — and struggle with at times — is you don't know where it's going to lead."
Concetta freely admits that her husband Jon has 'an incredible creativity and talent and a brain that combines art and science in a super amazing way'. For this challenge, those skills were relied on like never before, and both the Rands were blown away by Poker.Org's trust in his ability to deliver. He didn't let them down, providing drama until the very last seconds of the challenge.
"We've never been apart for three weeks since we met. Just knowing that his writing talent for so long has been concentrated with high school and parents and a specific niche, and now he's exposed that writing and performing ability to adults – I was so thrilled it was with Runner Runner. Who doesn't need three weeks on the road? What a cool thing. But I don't want to take any credit for anything other than being a sounding board."
Rating Their Chances of Victory 
Concetta says Jon was 'more paranoid' about his chances of success, and flew by the seat of his pants. For a 'poker fugitive on the run,' he couldn't possibly plan every aspect of three weeks on the road ahead of time, having to be flexible and change plans frequently along the way, driving thousands of miles in the opposite direction at times.
"He was driving to Cherokee and [the Only Friends Podcast] mentioned [the casino] live on air. He said 'You try to figure out as far as you can see'. One day he stayed up 'til after midnight so that would be his day [playing an hour of poker every other day].
The process was a fascinating one to watch from afar in Concetta's shoes. She thinks that the restrictions helped her other half this time round, but — should such a content happen again — that it might get tougher to outrun the bounty hunters in the future.
"It's like watching Survivor season 1," she says. "You watch it saying 'Next time they'll tweak it'. In my head I always believed he'd win. He has so many incredible gifts and talents and I remember telling somebody, 'The internet's not going to find my husband.'"
On the very first day of the challenge, Jon put out a clue of a photo of a Texaco gas station. It almost turned out to be a disaster.
"Within six hours, they knew where he'd been," says Concetta. "The fact they pinpointed his location as quickly as they did was crazy. Had they published that security video [showing his face], then they would have caught him."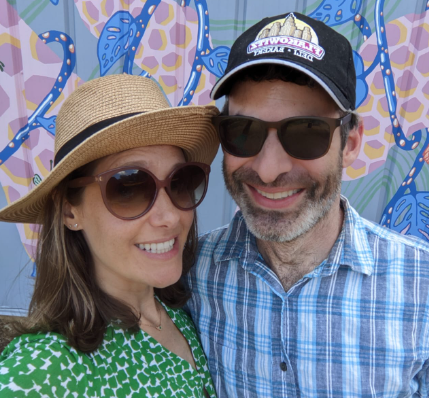 When Jon outran the bounty hunters and won the prize, it was a magical moment, but Concetta couldn't share it with him at the time. With Jon in a different time zone, communication was already difficult, but then a family drama threatened the announcement of the news.  A few hours before Jon won, he called his wife for a chat.
"Not only was it three in the morning but I was in the Emergency Department of a hospital on that Friday night. Our daughter had stomach issues and I'd begged a friend to pick my son up from the emergency room… then Jon called me. I had no plans of telling him [about our daughter] but he heard the hospital announcement in the background. We were going on a trip to the mountains on Saturday morning. Jon was going to fly in and meet us there."
The family descended on the mountains after Concetta woke up to the news and sent back a flurry of emojis. The reunion was special.
"He met us in the mountains five or six hours after we got there. At this point, he was exhausted. It's a really complicated thing to explain [to friends]. He hadn't been with people that knew him [for so long]. It took me a day to realize the implications of him winning, and the release of not being alone as a single parent to get through it all!"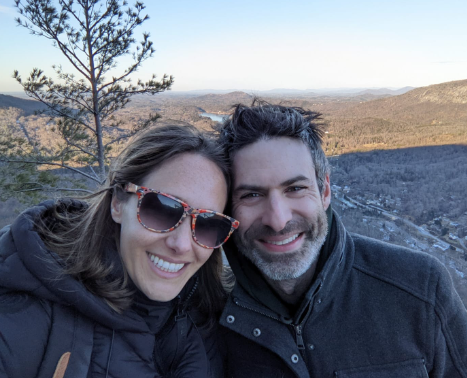 Coming to The Bahamas
Having Jon back was very special, and it wasn't long before the couple brought their children to the Baha Mar Resort in The Bahamas.
"He's working all the time because he wants to put on his own blog, the downloads of the competition, so I have him back, but I know he's so excited to be a part of it and make it a great experience for everyone. Stepping into this 'Slow Poker' experience, seeing this persona and content that brings people a lot of joy – that flow state – is super attractive. When you see your partner doing what they're meant to be doing, and in a way no-one else could do… its what we should all want for each other."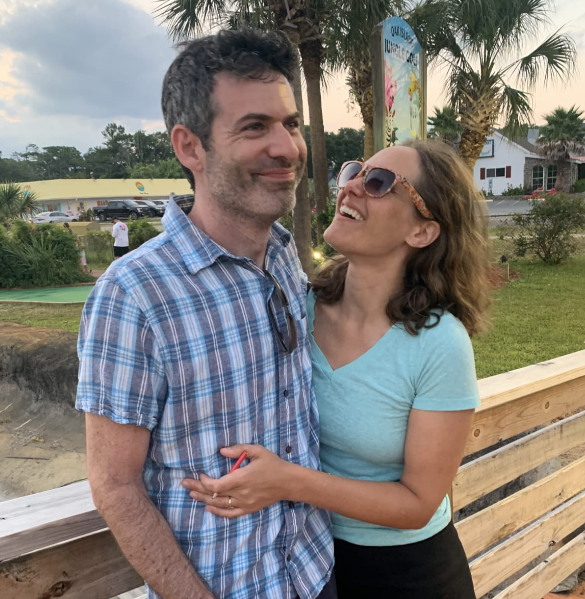 Jon – who essentially began his content-led journey to Baha Mar during COVID – put his head down and did something new. Concetta admits it's made her 'itch' for more travel.
"No two days have been the same, and in a place so extravagant, what I take from it is that I hope we get the chance to come back. I haven't thought about [Jon winning] because Jon has said its highly unlikely. The stuff we love in life doesn't cost anything. It's more about the journey and what he's doing. I just want people to see his channel and what he's creating."
Poker's Runner Runner, Jon Rand, managed to execute another deep run, outlasting over 75% of the field in the 2023 PokerStars Players Championship. While he found two bags along the way and made it into Day 3, his run ultimately came to an end a few dozen spots away from an in-the-money finish.
Concetta's reaction to her husband's PSPC run was telling, "the stuff that we love in life doesn't really cost a ton, and while it would be insane to have a windfall, to us it's more about the journey and what Jon's doing. I just want people to see his channel and what he's creating. The money side of it is very much an afterthought. I want him to be proud of what he does and be energized by the experience. I would love for him to surprise himself and run way further than he thought he would."
While making the money proved elusive, it's abundantly clear to the poker community that Slow Poker is a winner in the game. And from having gotten to meet and speak with his wife, Concetta, and learn about the rich family life of Jon Rand, it's clear that he's also quite the winner in the game of life as well.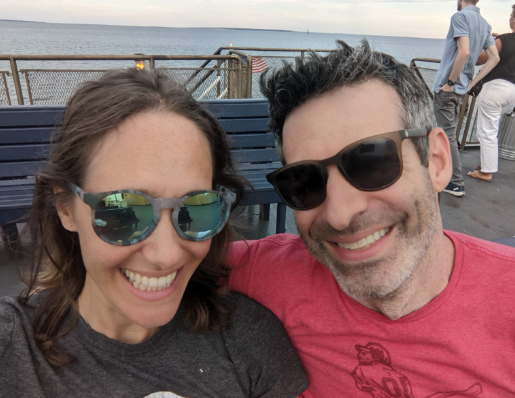 *Ed. note: Thanks to Paul Seaton for his behind-the-scenes assistance with the crafting of this feature.