Online casinos are big in Japan, especially among poker players. Poker is one of the most popular games in Japan, but Japanese players are not able to go to land-based casinos or poker rooms and place real money bets. So, when online casinos appeared on the scene and offered Japanese players a venue where they can compete with other players for the chance to win enormous jackpots, you can imagine how quickly those players jumped at the chance.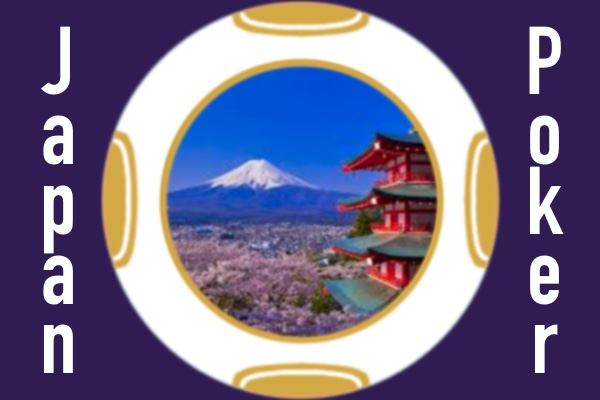 Find a Good Site
It's extremely easy to find a real money casino that caters to Japanese players. A quick look through a reputable review site will reveal that there is a huge range of legitimate and licenced gambling platforms to choose from, and that almost all of those sites offer excellent options for poker players. Japanese online casinos also offer generous bonuses and loyalty rewards. If you're in Japan and you're ready to take your seat at an online poker table, we suggest that you shop around.
Shop Around for a Bonus
An eye-popping no deposit bonus might seem tempting, but can you use it to play poker? Each site has its own specific terms and conditions regarding how a bonus can be used. It's no good signing up to a site with a huge bonus only to discover that you can only use said bonus on slot games. If you take the time to look at all the sites available to you, you're sure to find a Japanese casino that offers a great bonus that can be used to play video poker or live casino poker.
Play Live Casino Poker
Live casino poker has become one of the most popular online casino games the world over. No other game offers players the chance to get so close to real game action without actually having to leave their houses. For Japanese players, live casino poker is the only chance they have to play a real game of poker against other players. Japanese casino sites offer live games from the best software providers in the world. These games are set up in state-of-the-art studios, and the action is filmed and live streamed in HD quality. The dealers are professionally trained, polite, friendly, and knowledgeable. Each live table has its own betting limits, so players can choose a table that suits their budget.
Join a Tournament
Online casinos in Japan also offer access to poker tournaments. Poker tournaments attract huge audiences because of the life-changing sums of money that can be won. These tournaments are also a lot of fun to take part in because you get to play against a wide range of players, all of whom have different levels of skill. If you're a beginner, you'll be able to learn from other, more experienced players. And if you're an experienced player, you'll be able to put your skills to the test against your peers.
Heed Our Advice
If you're ready to jump in and join the online poker scene in Japan, take a moment to read the following advice before you get started: Be sure to only ever play at a licenced online casino; set yourself a gambling budget and stick to it like glue; don't play poker if you're under the influence of drugs or alcohol; improve your skills on video poker games before you join a live casino game; make the most of a casino bonus; read the terms and conditions of all games and bonuses before you play; only make financial transactions via reputable and safe payment providers; and only play live games that come from a reputable software providers. Most importantly of all, have fun while you play.