In a stunning announcement, 24-year-old Peter Eastgate has told the world he's had enough of poker. After winning what's considered to be poker's highest honor and over $9 million in prize money a mere 2 years ago, the Danish former World Champion is throwing in the towel, as it were.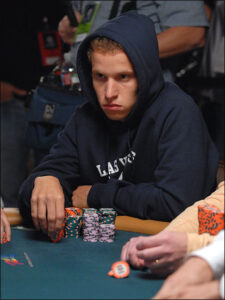 Plainly speaking, Eastgate clearly has enough money to kick back and enjoy the rest of his life without worry. His announcement, however, comes in stark contrast to his former stated goal of spending "the rest of my life as a professional poker player."
Fact is, there's "baggage" that comes along with reaching the top of the ladder so early in life. Nowadays, there are expectations that come along with winning the WSOP Main Event; mainly that you'll be an ambassador of poker to the world. Also, having won so much money, it's understandable that one would lose some motivation to keep playing poker – whose ultimate goal is to win money.
Perhaps we're witnessing the start of a possible wave of similar occurrences? Will many of the current "new crop" of 20-somethings get one big win and call it quits, setting their sights elsewhere? I guess time will tell. In the meantime, Eastgate found himself a way to shock the world yet again…