Poker has been around for centuries, but the evolution of online poker has created an entirely new industry. From the way you play the game to where you can find it, online poker has seen radical changes over the last decade and will continue to change in the coming years.
Online Poker Becoming a Global Game
The rise of the internet has allowed poker to become a truly global game, with people from all around the world able to enjoy it. However, the game is only expanding further as some parts of America are introducing it as a legal activity for its residents. Nevada, Delaware, New Jersey, Pennsylvania, West Virginia, Massachusetts, and Michigan are the only states that have legalized it, with the latter having gone live on January 29, 2021. It is worth noting that it is not live as of January 2023 in West Virginia or Massachusetts.
MI is perhaps a great market in which to explore how online poker has continued to evolve, and how the game can continue to develop further over the next 12 months. With the Wolverine State becoming the latest a couple of years ago, there is plenty that can be learned from its decision to legalize the classic game in its digital form.
The Evolution of Online Poker
As we take a look at the Michigan market, there are a number of ways in which the game has been able to evolve over time. These include a rise in the number of poker platforms that are possible to use, the changes in technology being utilized by developers and players, as well as the changes in laws in some states across America that have already been touched upon.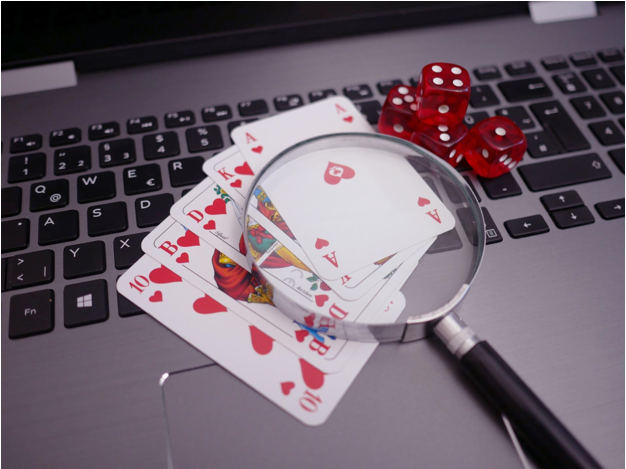 The Rise of Online Poker Platforms
In the early 2000s, online poker was relatively unknown. But by 2006, dozens of sites had popped up offering real money games on a global scale. This led to an explosion of players as people could now play from anywhere with an internet connection. With more people playing, more money was wagered on these platforms, leading to larger prize pools and bigger tournaments. This attracted even more players and helped grow the industry exponentially in just a few short years.
Nonetheless, this is a trend that some parts of America including Michigan have only started to experience for itself recently. With just seven states in total to have legalized online poker in some form, those that reside in these locations are the only ones that have been able to experience just how much the industry has been able to evolve and enjoy this casino game in its digital form.
Changes in Technology
Technology has been a major factor in driving the growth of online poker platforms. Operators have been keen to be able to utilize the best forms of technology available to them. The online poker market has become an incredibly competitive market for the seven states in America that have legalized it thus far, with each of those providing the game looking to offer the best experiences.
in the Wolverine State have been able to do this in recent years by taking advantage of technological trends to have taken place. For instance, mobile gaming has become increasingly popular. This has led to many sites offering apps that allow players to play from their phones or tablets anytime, anywhere. This means players are being offered the convenience gamers continue to demand. Additionally, other platforms have developed artificial intelligence (AI) bots that can simulate real human opponents so that players can practice against them even when there are no human opponents available.
Changes in Legality
The legality of online poker has been a major issue for many years. As already highlighted, the United States has laws that vary from state to state. While we know Nevada, Delaware, New Jersey, Pennsylvania, West Virginia and Massachusetts have already made the game legal, there has also been movement from other states, too.
In Michigan, for instance, the Lawful Internet Gaming Act was passed in the State in late 2019 and by January 2021, Online poker, sports betting and MI online Casinos where legalized. PokerStars became the first operator to launch in the state with this kind of software.
New York, Connecticut, Virginia, and Kentucky are four locations in the US that are likely to be next to legalize the classic card game in its digital form. Each of these states has introduced a Bill to legalize the game. As more governments take steps to regulate the industry, we can expect to see more players from these jurisdictions joining the online poker scene. This should then lead to further evolution and help to define the sector within the next year and more.
What Does The Future Hold for the Online Poker Industry?
Online poker is still rapidly evolving and there are some exciting changes on the horizon for 2023 and beyond.
We can expect more AI-driven features such as automated analysis tools that help analyze user data or provide recommendations on bet sizes or card holdings during each hand. We can also expect virtual reality (VR) versions of popular poker games that will give users an immersive experience like never before as they compete against other virtual players from all over the world. Finally, we may see cryptocurrency options become available on many sites as virtual currency become more commonplace across all industries.
As mentioned, with operators in MI, as well as PA, NJ, and others already looking to utilize the available technology to their advantage, it is easy to expect to see many of these advancements be at the forefront of the online poker industry over the course of the next 12 months.
Final Words
Overall, online poker is a growing industry that is sure to see major changes over the next few years. As technology advances, so too will our ability to enjoy this classic game in new ways whether it be through AI-driven features or fully immersive VR experiences – making for a much more enjoyable experience than ever before! For any fan of poker – whether experienced or new – these developments should make for an exciting time ahead!