São Paulo Brazil is one of the hottest spots in the world to be right now not only because of Carnival, but also because the PokerStars Latin America Poker Tour (LAPT) is currently holding their Grand Final there. A total of 367 players made the trip and paid the $4,000 buy-in for the chance to win one of the more prestigious titles in live poker. After three days of play, the field has been whittled down to just 8 players, the foremost of whom is Daniel Negreanu.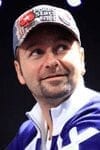 Out of the starting field, only 48 players made the money, among whom were 2011 WSOPE Main Event Champion Elio Fox  (finished 47th) and sentimental Latin American favorite Humberto Brenes (finished 22nd). Leading the final table with about 1.9 million in chips is Daniele Nestola, with his closest competition, Carlos Ibarra, holding about 1.3 million. Negreanu, for his part, arrives at the final table near the middle of the pack with about 700,000 in chips, while the table's short stack, Vitor Torres, holds just under 300,000 in chips. Whoever ends up winning this main event of the PokerStars-sponsored tournament series is assured a solid payday of $324,000, while the player who gets knocked out of the final table first will have to settle for a "mere" $26,340.
Easily the most widely recognized player at the final table, Negreanu's cash is his first at an LAPT event, and he clearly wants to make it count. The 4-time WSOP bracelet winner has also made final tables at WPT, EPT, and APPT (Asia Pacific Poker Tour) events in the past, meaning that there's truly no arena in live tournament poker where "Kid Poker" has not made his presence felt. One of the true global icons of the game, Negreanu coming from behind to claim top prize at this event would surely serve to start off his 2012 with a bang.
Update February 21: Daniele Nestola rode the final table chip lead all the way to victory, while Negreanu finished in 6th place.