Men "The Master" Nguyen joined Phil Ivey and Billy Baxter with 7 career WSOP bracelet wins (6th-most all time) when he took down the $10,000 buy-in 7-Card Stud World Championship.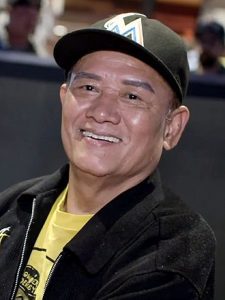 Not having made the headlines for quite a while, and stuck at 6 career bracelets since the start of the poker book 7 years ago, the Master was truly on top of his game, and everyone else's!
In top, flamboyant form, he emerged from the stacked field of over 150 poker pros, defeating Harvard PhD Brandon Adams in the heads-up portion of the event. In what will surely make some amazing WSOP broadcasts later in the year, Nguyen played to the crowd for a good portion of the final table, at times not even looking at his cards! The final hand will go down in the history books, as both players agreed to push all-in blind, with Men "The Master" hitting a 5-outer on the river that sealed the victory.
Much to the poker world's amazement, this year's first- and second-place finishers at the $50K WSOP Player's Chamionship, Michael "The Grinder" Mizrahi and Vladimir Schmelev, both made the final table of this event as well, finishing in 6th and 7th place respectively.