As I sit here in the lobby of the Hilton Malta, I can't help but reflect upon the phenomenal week that was, which I've spent here covering the Malta Poker Festival.
Of course, the primary focus of my coverage, as well as that of my friend and colleague Moshe Friedline, has been the goings on in the Portomaso Casino poker room. The festival's schedule was littered with numerous poker tournaments and thousands of players took their shot at boosting their bankrolls and running deep to win coveted trophies. Beyond that, there was also plenty of hot and heavy action in the cash game rooms that started each afternoon and continued on into the early morning hours each day.
But as with all poker vacation destinations, there is of course so much else to do beyond compete at the felt. As energy-packed as the tournament rooms and cash game area were, and as luxuriously exquisite as the hotel accommodations have been, I made sure to carve time out of my schedule to get out and see the sights of this beautiful Mediterranean island.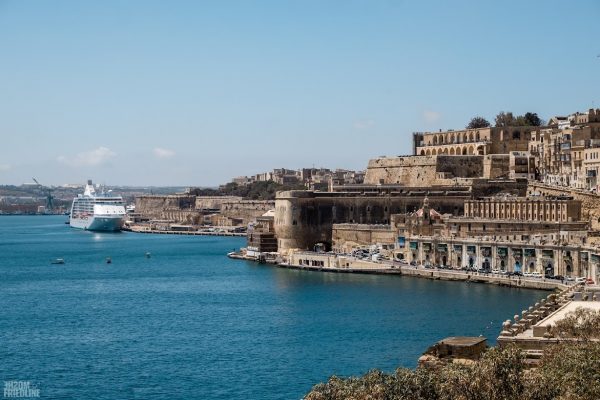 Moshe and I were fortunate in that the two afternoons that we had planned to dedicate to sightseeing and touring just so happened to be the ones that had the best weather. Picture-perfect sunshine and cool breezes accompanied us as we traversed different areas of the island, exploring and uncovering some of its wonders.
Our first excursion was to the southern part of Malta. Back in November 2018, when I was here with my wife, Miriam, while attending the inaugural Malta Poker Festival, we visited the northern part of the island as part of a hop-on hop-off bus tour. Now it was time to see the other half of the island.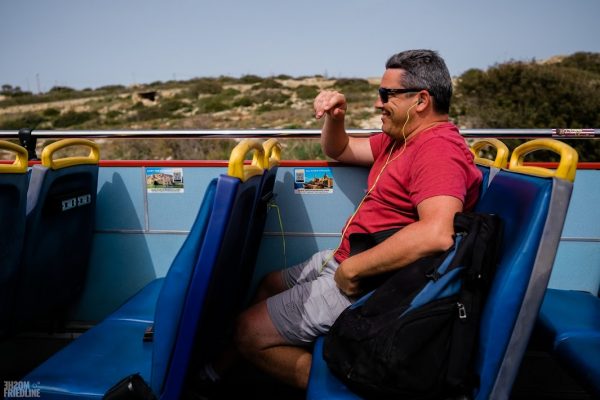 Spectacular views kept our heads turning from side to side while we journeyed towards Marsaxlokk (pronounced: mar-SUSH-luck) and the Blue Grotto, a couple of must-sees according to the hotel concierge. The former is a delightful fishing village with a lovely promenade featuring ambitious locals hawking their wares, as well as local crafts, foodstuffs, tchotchkes, and other various trinkets.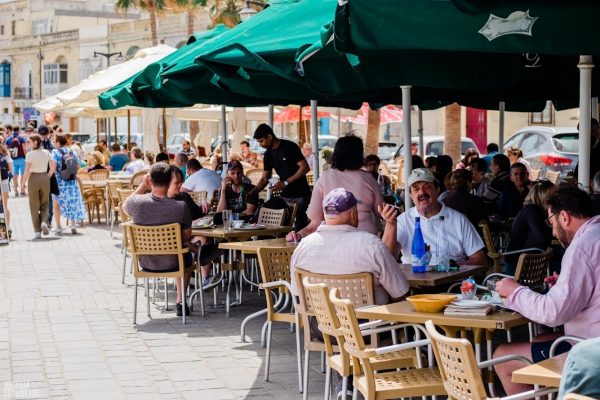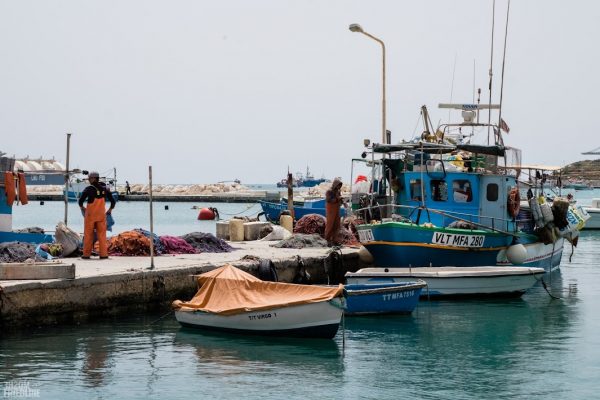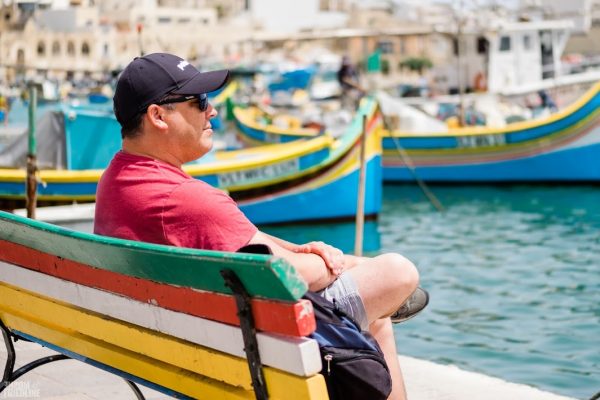 The latter, I wouldn't be exaggerating if I described it as one of the most picturesque stretches of coastline I've ever visited. I wish my words could do this place justice, but I will let a few exceptional photos Moshe captured speak for themselves.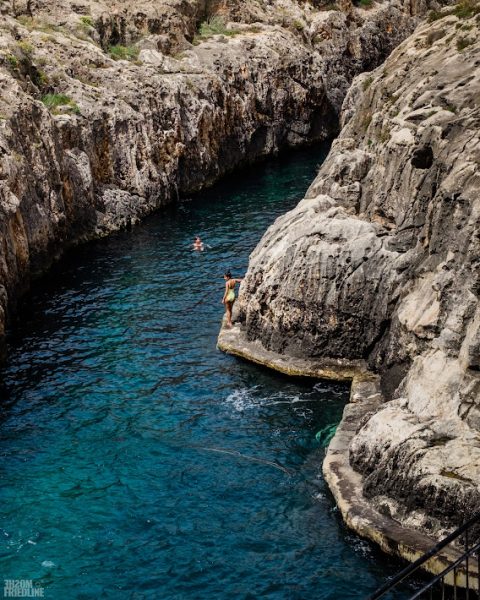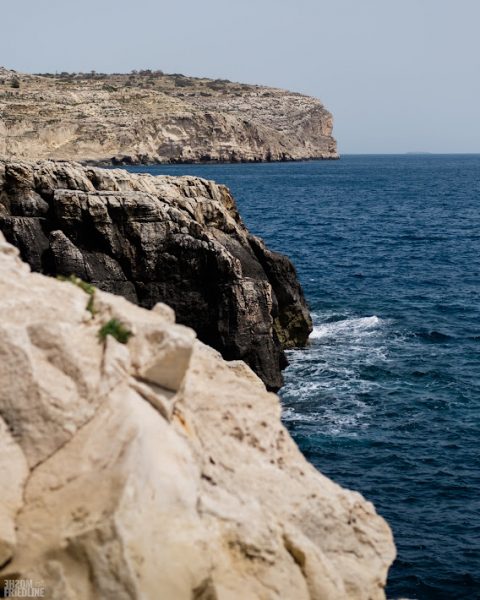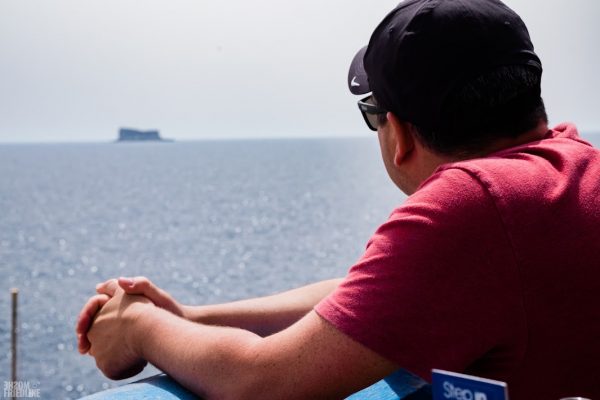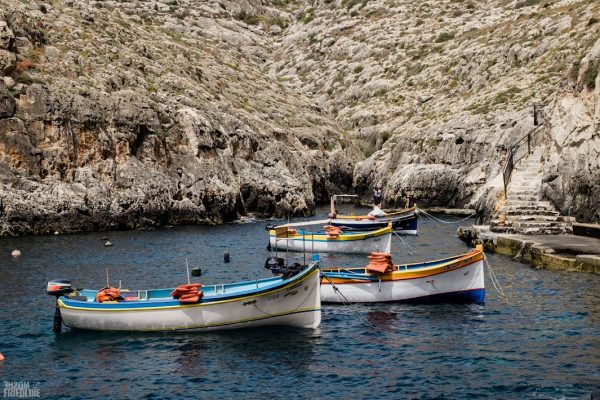 By George, That's Gorgeous!
Our second excursion began just a 10-minute walk from the hotel. Beaches are quite literally ubiquitous in Malta, but we were told by some locals that one of the most exquisite could be found in St. George's Bay, conveniently right on our doorstep. They most certainly weren't wrong. If I had more time, I would've gladly spent the better part of a day right there hard at work… on my tan. 😃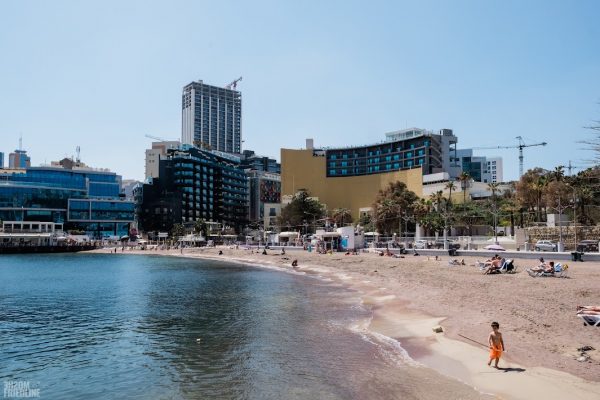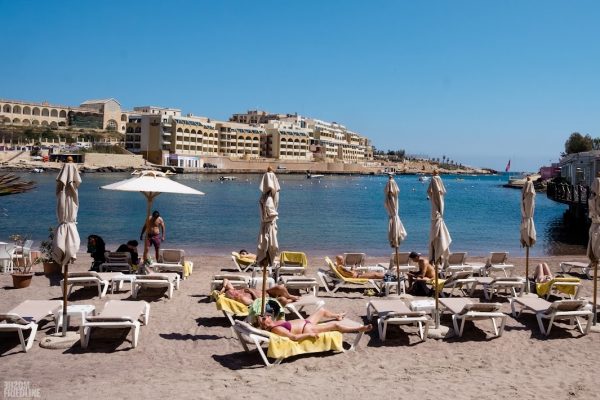 Viva Valletta!
We then boarded a city bus and headed out to the capital city of Valletta. Having been there before with Miriam, I admit to honestly having had the preconceived notion that it would be a case of "been there done that". Oh, how wrong I was! Firstly, the time of year and weather conditions truly do make a difference when you're doing outdoor sightseeing, with the heart of spring being preferable to late fall. Secondly, the nature of this excursion was different, as beforehand I had taken a guided, historical walking tour whereas this time it was just a spontaneous stroll to see what visual treasures we would discover.
Words can't convey stupendous smells emanating from restaurant after restaurant that we passed. The images we captured with our cameras, crisp and detailed as they might be, still pale in comparison to physically experiencing what it was like to walk through and around such charming, stunning streets teeming with life, as the post-pandemic tourism boom takes hold here.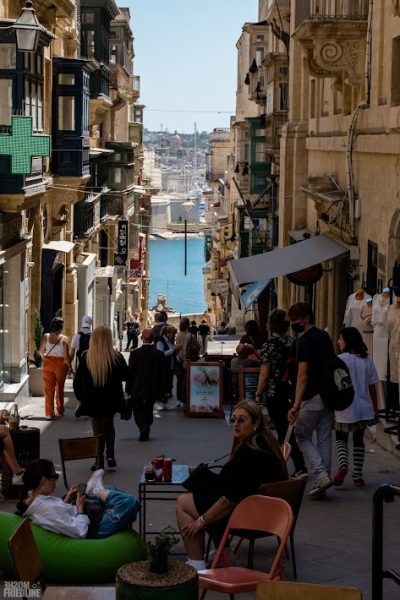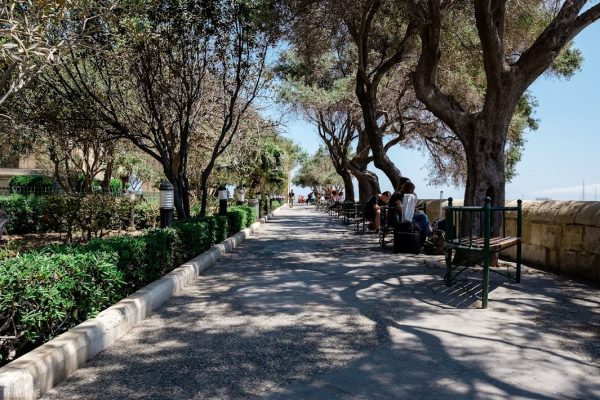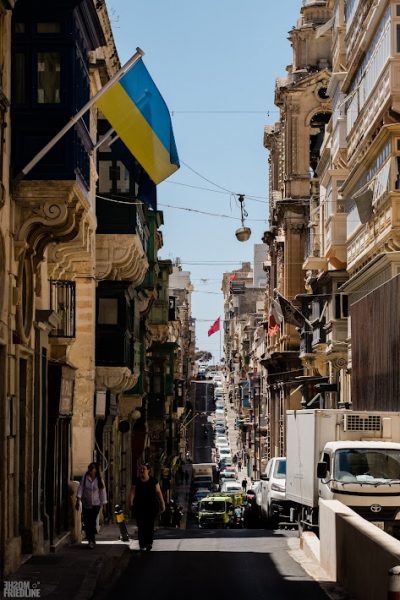 Anything But a Malteaser
So, to be sure, there's plenty to do when you're not playing poker here in Malta. After two weeklong sojourns here, I still feel like I have a great deal more to see and explore. Gozo and Comino, the smaller two islands in this archipelago nation, still sit undiscovered by my eyes, and I have yet to take a ferry ride across the pristine Maltese waters. Brochures I've seen advertise all manner of themed tours across various parts of the country that would surely enhance my growing knowledge of this idyllic oasis in the middle of the sea.
In a way, my touring experiences were just like my poker experiences here. I played for many, many hours during this trip and yet I'm still left wanting more. When the experiences you have leave an indelible impression on you, you just can't get enough.
My return flight home to Israel might be boarding soon, but I can already hear the Muezzins of this Mediterranean poker mecca calling me back for more.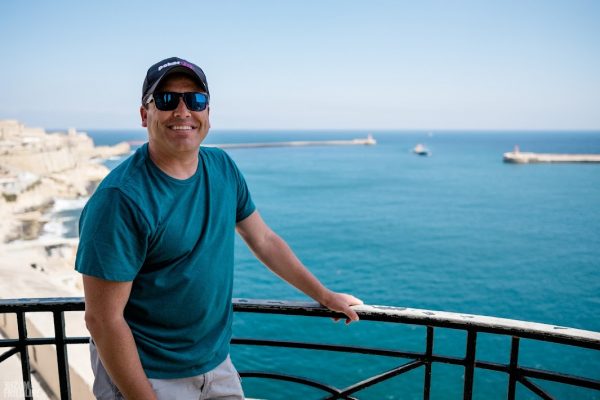 Photo credits: Moshe Friedline Photography