If, like me, you're a low-stakes recreational poker player who takes the game seriously, you probably understand the value of good poker coaching. Most of us, however, don't have the bankroll to afford top-level instruction from poker coaches. To improve our game, we usually read the occasional poker book, perhaps discuss hands with our poker buddies once in a while, or – at best – pay for some well-regarded poker training software or an online course. Wouldn't it be awesome, then, to have the opportunity for a couple professional poker players and coaches to give you personalized feedback on your game? Enter Just Hands Poker and Thinking Poker with a special live coaching event.

What's Happening?
Players will ante up to participate in four separate $1/2 live poker cash game sessions, which will be filmed on an RFID poker table. Professional poker coaches from Just Hands Poker and Thinking Poker will be doing live commentary during all sessions.
The event will be held in Ridgewood, New Jersey – about a half hour's drive from the heart of New York City – from March 25-26. All cash game play will be broadcast live on Twitch at www.twitch.tv/pokeronair, from 12–4pm and again from 6–10pm on both days. In addition, footage from all sessions will be available for replay, so that the players themselves can review what transpired at the table, learn how to improve, and benefit from the running commentary of some excellent poker professionals.
Who Are the Coaches?
Just Hands Poker is a relatively new player on the poker scene. The founders, Zach Resnick and Jackson Laskey, maintain an advanced strategy blog and have produced 60+ podcast episodes since December 2015 for a steadily growing audience.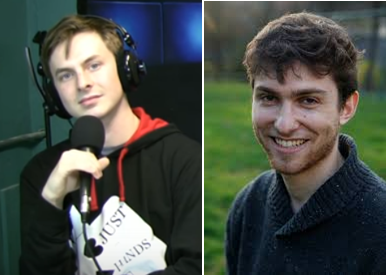 Thinking Poker is a far more well-known entity, with pro poker player co-founders Nate Meyvis and Andrew Brokos having just notched their 200th episode of a well-regarded podcast that's been active since late 2012.
Wanna Play?
The cost is $499 if you're interested in just locking up a seat to play. If, however, you want to "double down" and get the most out of your session, you can pay $999 for a seat AND a personalized coaching package, which will provide in depth commentary on every hand you played, a feedback document highlighting your strengths and weaknesses at the table, and a customized plan to improve your game.
All you've got to do in order to partake in the event is sign up (discounts available).
Bonus: In addition to getting play some poker as well as have a unique opportunity to improve your game, you'll also get a meet and greet session + lunch with all of the commentators as well as the chance to meet other serious recreational players and grow your poker network.
Oh, and of course you'll get to keep any profits you make at the table. 🙂