When Global Poker first began in 2016, many questioned its long-term viability as a newcomer in a crowded market. But, fast forward to today and Global Poker is still going strong, constantly filling tables. Global Poker is based on a sweepstakes model, although it is designed to look and work like a standard poker site. The main distinctions are in purchasing a seat and getting started. But, at the same time, the actual playing experience is very similar to that of traditional online poker.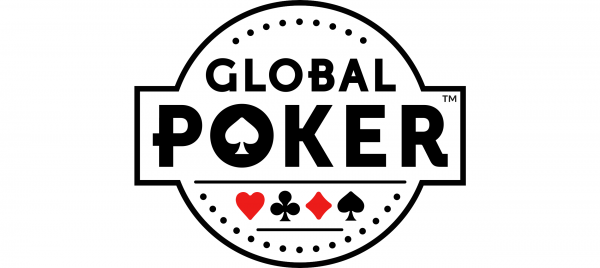 The Sweepstakes Model vs. Conventional Online Poker
Global Poker is the first and only poker site in the United States that is legally open to players from practically every state, allowing them to play for real money without breaking any laws. The site operates on a sweepstakes model and provides 100% legal poker for real money in all US states except Washington. According to mobile US casinos, sweepstake casinos are legal in the US, meaning players get the chance to play poker and casino games safely and securely.
Only a few states have allowed regulated online poker, leaving the remainder of the country to rely on unregulated offshore sites which are neither safe, nor recommended. Global Poker is an excellent option for those players. While it's hoped that more and more US states continue legalizing and regulating traditional online poker, and entering into agreements that allow for a shared player pool to maximize liquidity, in the meantime options like Global Poker offer players the opportunity to enjoy their favored pastime.
Gold Coins, Cashouts, and Everything In Between
The primary notion is that gamers purchase Gold Coins, virtual money that has no monetary value on the site. They do, however, receive Sweeps Coins for every transaction, which may be converted into cash. Global Poker conforms with all current US gaming laws and regulations because Sweeps Coins are not purchased but given away by the site to loyal consumers.
When purchasing Gold Coins, Global Poker will give you several options (packages) and the Sweeps Coins value. As a general rule, the higher the package's value, the better your SC payout. For example, if you buy a $10 package, you might only get 8 SC. However, if you buy a $200 pack, you'll get 206 SC. Sweeps Coins can be utilized on cash tables and tournaments, and they can be played just like real money. You might be asking, though, how to cash out?
The procedure is straightforward. Go to the Store area and click the Redeem tab to trade part or all your Sweeps Coins for real money. Next, choose a withdrawal method and enter the amount you want to redeem. Once you confirm the transaction, the quantity of Sweeps Coins in your account will be deducted. You will get cash via the payment method you specified.
Global Poker's promotions are slightly different from what you'd expect from a poker site. Nonetheless, the site still has some lucrative ones; it's simply a matter of getting used to the model and finding out how everything works. The majority of Global Poker promotions revolve around tournaments, or, to be more exact, tournament series.
It has done what no one has done before or after by becoming the only poker room that can legally cater to gamers from all over the United States. While conventionally regulated online poker slowly but surely continues to grow, as more and more US states "see the light", Global Poker's sweepstakes model ensures poker lovers have a place to play, win money, and not risk running afoul of any legal issues.