When you ask someone to name some of the most popular strategic card games in existence, there's no doubt that poker appears at the top of their list. A game whose ancient history dates back nearly 1,000 years ago, Poker has traveled through many places, spaces, and cultures to arrive where it sits today in the modern world.
However, nowadays, the 21st Century has given poker a new medium to thrive, with the influx of online platforms that brings enthusiastic players up close and personal to the game they love, entirely from the comfort of their own home. Thanks to major technological advances, all the thrills and spills of this famous table game are accessible with the click of a button on a desktop computer, mobile phone, tablet, you name it.
Well, a New Year means new opportunities to engage in riveting poker sessions online, and Global Poker is an example of one of the sites that attracts poker players from near and far, with virtual tournaments and championships happening year-round. But they don't stop here. Other exciting, limited-time events are always on offer, such as the Turbo Series. Here we outline everything there is to know about this upcoming series and what exactly players stand to win.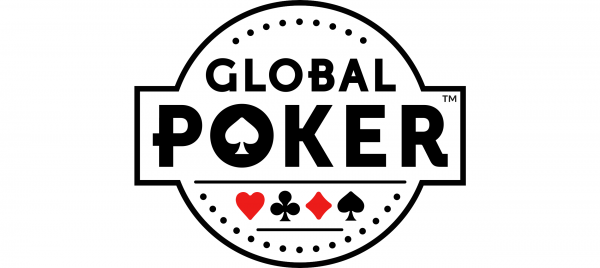 What is the Turbo Series?
As its name suggests, Global Poker's Turbo Series is the fastest to ever take place, lasting only a couple of minutes rather than hours. This means that players can engage in as many events as they please in short spurts of time, and even completely spontaneously. It's no longer necessary to dedicate hours to a long-form tournament. After all, who has time for that?
Whether you're a new aficionado or have been playing the game consistently for years, the Turbo Series invites you on a wild ride of fast-paced, nail-biting poker hustle. The series starts on Monday, January 10 and continues until Sunday, January 16, with the Main Event taking place on the final day.
Prize Opportunities
There is more than one prize to be gained for winners of the Turbo Series. Victorious players have the possibility of winning a share of the Gold Coin 280,000,000 and Sweeps Coin 700,000 guarantees, and a share of the Main Event Gold Coin 60,000,000 and Sweeps Coin 150,000 guaranteed in combined prizes. Plus, to top it all off, you could also win exclusive Global Poker merchandise.
In addition to their allotted prize pools, GC player winners stand to win a Global Poker Turbo Series hoodie, checkered flag, and unique fuzzy dice, while final table players will receive a Global Poker T-shirt. Sweeps Coins players will be rewarded with their share of the prize pool, a checkered flag, and permanent bragging rights.
The #GlobalPokerFace prize pack includes:

-Global Poker crew shirt ☑️
-Global Poker hoodie ☑️
-Global Poker t-shirt ☑️
-Global Poker hat ☑️
-Global Poker polo ☑️
-Race-used Global Poker sheetmetal ☑️

Follow the tweet above & enter to win! ⤴️ pic.twitter.com/qY0O6C9Ekx

— Chip Ganassi Racing (@CGRTeams) June 25, 2019
Past Events
If you need further convincing to participate in Turbo Series 2022, just look at some of Global Poker's successful past events. November 2021 saw the wrap up of the flagship Eagle Cup V, with combined prize pool guarantees of GC 750 million and SC 1.54 million. The Eagle Cup is one of four Global Poker Championship tournaments held each year, where players can win huge prizes and cool merchandise. There are Micro Thunder Series, with small buy-ins and thunderous wins; the Bounty Series give players the chance to take down other players and increase their chip stack; and each summer brings in the Summer Series, with their amazingly colorful merch and amazing prizes. Add in the pop-up events and year-round promotions, and you've got yourself a bumper crop of reasons to explore the best free poker you'll find.
What are you waiting for? Mark up your fresh 2022 calendar and make a plan to join the upcoming action today, inviting friends to join along as you kick off the New Year in ultimate poker style.
And while you're at it, to prepare for the event, why not brush up on your game by making use of the tools that the best poker training sites have to offer?! These experts and coaches have valuable tips and strategic advice for anyone who wants to improve their gameplay, so don't hesitate to dive in today!