Have you been trying your hands at the poker games, dreaming of making it big one day? Well, let me break it for you — a newbie can't break into the online betting realm without expert opinion.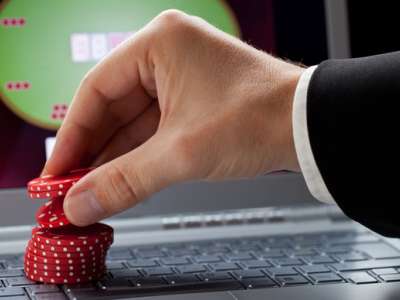 Poker sites can seem puzzling, stuffed with jargon, and gameplay that seems arduous in one go. If this makes your poker gameplay inconsistent and ineffective, this article will help find the remedy. You can use these tips to significantly improve your online gaming experience. 
Can't Have Too Much On The Plate
As online poker games don't have to compete for any physical space, platforms like Mystino Japan get an incentive to list a ton of games. While this showered the user with myriad choices, things can get confusing real quick. So, instead of setting foot into every game and leaving yourself perplexed, why not focus on mastering a particular game? 
All you'll have to do is select a poker game that has quite an easy gameplay so as not to feel laborious when you've just started out. You can gradually tap into different betting techniques of the same game or even move to a different game — given that you don't get overwhelmed. 
Patience is a virtue newbies often find lacking, which is why only a fraction of people are able to procure a successful poker career. 
Demo Mode Is Your Best Friend
Placing bets is methodical and strategic but risky altogether. One wrong move — driven by a miscalculation — and one might end up with an array of unsuccessful bets, raises, and calls. But what if you don't have to risk your money when you only want to assess how different techniques are working out. 
The demo mode lets you do just that! In other words, you can just opt to play for "play money".
Considering you've been diligent enough to pick a poker site well-equipped with the demo mode, you can practice your poker skills religiously. Regardless of the number of strategies you acquire over time, these would be of no use if you can't test each for effectiveness. Moreover, there's no limit on the amount of time you can play in demo mode.
Leverage The Offers and Rewards
Poker websites have lucrative reward policies that let users make the most out of their gaming experience. These sites not only provide you with a welcome bonus but also a ton of other freebies are available for the players. Usually, these involve making more deposits, but occasionally you can grab a lucrative offer that just requires additional gameplay.
You must be mindful of the reward policy of the poker site you select in order to figure out the bonuses beforehand. This will keep you mindful of your play-through requirements while playing, ensuring you don't leave the action before qualifying to redeem your bonus funds. Thus, it becomes crucial to get along with an online poker site that provides you with the most amazing rewards and bonuses. 
Keep Yourself From Betting While Being Drunk
There's no way to place mindful wagers if you're not in a composed state of mind. Thus, make sure you keep yourself from any intoxicating substance or a distracting environment when you're about to get indulge in your poker betting spree.