As any longtime fan of this blog knows, I've kind of got a man-crush on Daniel Negreanu. Obviously, it's not as though I'm his only fan; he's got hundreds of thousands of followers and groupies across social media, and legions of others who count him as their favorite player. I've justifiably been teased about it plenty, but there are many legitimate reasons why I hold Daniel in such high esteem, most of which have nothing to do with his prowess at the poker tables. Quite simply, he's an inspiring individual; someone who acts the same both in front of the cameras and when the red lights go off. I've written before about how good it is for poker when he wins as well as the lessons we can learn from him even when he doesn't win. He has been kind enough to grant me not only one of my favorite ever interviews, but also his friendship, which is something that you simply can't put a price tag on and for which I will always be supremely grateful.
For a slightly less biased view, however, let's take an objective look at the Kid Poker documentary. Starting with the famous Aristotelian quote: "to avoid criticism say nothing, do nothing, be nothing", the film provides a great insight into how Daniel became a famous poker player. His story is a great source of inspiration for amateurs, professionals, and well, pretty much anyone, whether you're a poker player or not. As the documentary has been available for all to see on Netflix for over a year now, it's not as though the following constitutes a "spoiler alert", so here's a recap:
Daniel was born in Canada. His parents had moved there from Romania with $5 to their names and had worked their way up to a middle-class life. They had a hard time but eventually found stability in their new country. Structure for Daniel was never among his priorities and he had his own interests and motivations, so he had a hard time at school until those close to him finally understood that he did not fit "into the box"; that he was special. Daniel, who loved numbers, was then put into math classes for more gifted children.
Away from school, Daniel would go on to spend many afternoons playing on another type of felt at the billiard hall close to his house. There, he not only made some money but also met people who played poker and eventually introduced him to that world, where he would later develop tremendous skills. After he realized that the same guys kept on winning, he understood that poker could be learned and eventually mastered. He started studying the game's techniques and practiced in games he set up at home. Eventually, he started playing at private clubs. Because he was the youngest among the crowd, his opponents would nickname him "Kid Poker".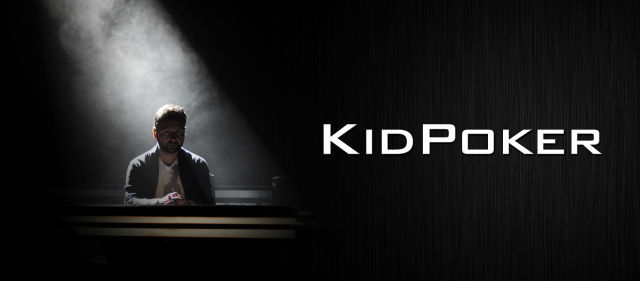 At 18 he was already making a lot of money through poker. His immediate circle didn't necessarily love his poker pursuits, but they eventually saw that he was great at the game, so he found the support he needed. The fact that he went against conventional wisdom and followed his passion is very inspiring in general. In fact, it's something I can relate to quite well.
There were plenty of ups and downs over the years. He lost his bankroll time after time, learning via the school of hard knocks that poker was a tough way to make an easy living. Eventually Daniel moved to Las Vegas, where he started to achieve major success. When online poker started to become more popular, he started playing the best free poker games online and found success there, too. As is well known, Daniel is pretty much the face of PokerStars now, where he plays under the screen name Kid Poker.
Negreanu is now the holder of six WSOP bracelets, two World Poker Tour titles, and one SCOOP title. He's the career leader in all-time tournament earnings, as his practically endless list of phenomenal results can attest. In 2014 he was inducted to the Poker Hall of Fame.
❤️ for so many reasons, some obvious (see ticker) and some less so. A true inspiration; creating wave upon wave of positivity. Go Daniel! https://t.co/uTc9HK5Sce

— Robbie Strazynski (@cardplayerlife) June 24, 2017
Now having attended a few poker events at which Daniel has played, I can tell you that I've truly enjoyed watching him at the felt. I don't always have a story up my sleeve or a "reason for lurking", but the fact is that it's just fun to watch one of your heroes perform on the big stage. When you engage in that for long enough, a "story" like this eventually materializes that you can share with the world.
So, whether you're looking to learn about one of the world's most famous poker players or you just want to enjoy an entertaining and inspirational story, make sure you fire up Kid Poker on Netflix this summer. Better yet, if you have the time and ability to do so, head over to the Rio and watch Daniel play at the World Series of Poker. I have no doubt that the experience will leave you inspired.