You'd be hard-pressed to argue that there's a more well-known brand in poker than the WSOP. In terms of mainstream recognition, the World Series of Poker is likely the one tournament/brand that a "random person on the street" would be able to think of. One thing that the best brands in the world have in common is that "everyone wants a piece". In other words, the brand's name/logo are so familiar, well-respected, and desired, that it can get people lining up to buy said brand's products.
Naturally, the World Series of Poker is no exception. Each year, just outside the famed grand ballrooms at the Rio, Caesars Entertainment sets up a temporary gift shop where passersby can purchase WSOP-branded souvenirs, poker equipment, apparel, and other assorted knick knacks.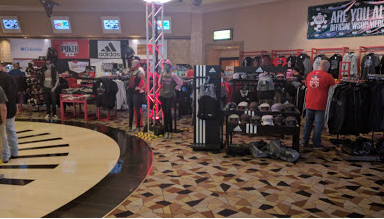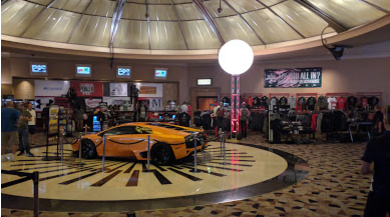 There are just a couple small issues with obtaining those WSOP-branded goodies, namely:
The WSOP only runs during the summer (i.e., it's not really possible to get the full litany of branded gear at the venue during the 48 weeks each year that the World Series of Poker isn't running) and
Not every poker fan is able to make it out to Las Vegas to either play or root on their friends and poker heroes in person.
For the last couple of years, a friend of mine from Virginia who heard I would be in attendance at the WSOP asked me if I'd buy him a couple of T-shirts. I would then deliver said purchases to a friend of his who would be traveling back to the Old Dominion State. I was happy to oblige, of course, but always found it unfortunate that that was the only way he'd be able to get his hands on some branded apparel. Surely there had to be a better way; after all, we're living in the internet age, no?
Announcing the Debut of SHOP.WSOP.COM
While they might've arrived a little late to the e-commerce party, the World Series of Poker has finally opened an online store.

"We are pleased to announce the launch of this new platform and merchandise associated with it. World Series of Poker is an internationally recognized and respected brand and we look forward to building an e-commerce platform to match with the guidance of MMAG Inc."

– WSOP Executive Director Ty Stewart
Much like the game of poker itself, which can be played live in a land-based  venue or online (for example, click here to play poker games), now the "game" of buying WSOP paraphernalia is no longer limited to the live realm. In other words, for those of you who won't be attending the WSOP in person, now you don't have to miss out on getting yourself some WSOP-branded souvenirs. From Palo Alto to Pensacola, from Oshkosh to Oklahoma City, and beyond U.S. borders as well, now you can select from among a wide variety of memorabilia and special, unique WSOP collectors' items, and have them delivered right to your door.

Giveaways and Promotions Galore!
In the live realm, you can score a 10% discount when you show your Total Rewards card at the Rio WSOP souvenir store. That's nothing, however, compared to some of the promotions that SHOP.WSOP.COM has in store for you. For instance, to mark the e-store's launch, SHOP.WSOP.COM is offering you the chance to win two free tickets to watch the Main Event table. More giveaways are planned in the near future.
I'm positive that I'm not the only one elated about this news. So many millions of people fell in love with poker all over the world via watching the WSOP broadcasts beamed into their homes. Now, finally, you can "own a piece of the brand" by placing an online order at shop.wsop.com, right from the comfort of your living room.