Iowa legalized in-person sports betting in 2019, and on August 29, that same year FanDuel Iowa launched its retail sportsbooks at Diamond Jo in Dubuque and Diamond Jo-Worth in Northwood. Just over a year later, in September 2020, FanDuel launched its online sportsbook. What exactly does FanDuel offer punters in the Hawkeye state, and how does its annual revenue stack up? Read on to find out more.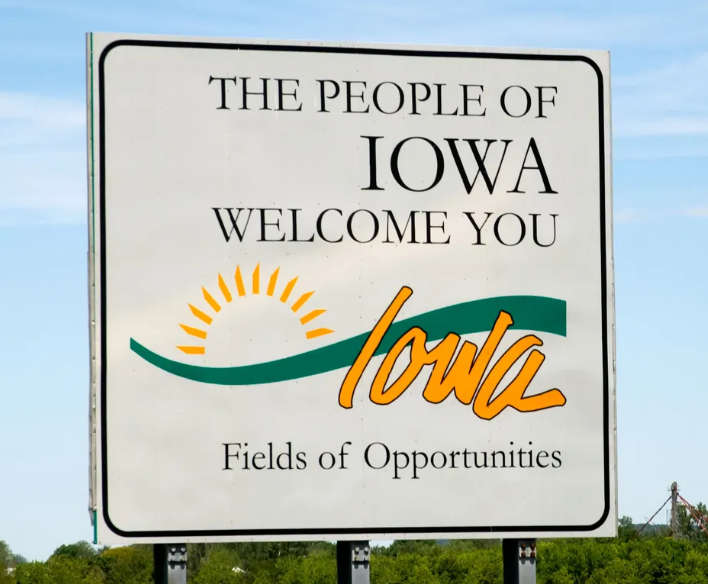 What is FanDuel?
FanDuel started in 2009 as a Daily Fantasy Sports (DFS) site in Scotland, UK. As a DFS site, FanDuel offered bettors the chance to create their own teams for big competitions such as the NFL and, more recently, the NHL. Unlike a traditional bookmaker, bettors did not wager on the outcomes of games. Rather, the fantasy team earned points based on the actual performance of the players that the bettors had chosen. Cash prizes were awarded to bettors if their fantasy team came top of the leaderboard.
When the 1992 Professional and Amateur Sports Protection Act was declared unconstitutional in 2018, it opened the way for legal sports betting in the USA. Irish bookmaker Paddy Power Betfair merged with FanDuel in May 2018 with the aim of having the FanDuel brand expand its DFS site to also offer regular sports betting. In July 2018, the first FanDuel-branded retail sportsbook opened in New Jersey, followed in March 2019 with one in Pennsylvania. Today, FanDuel offers DFS betting in 44 states as well as a host of other betting options.
How does Fanduel compare to other bookies?
As mentioned, FanDuel was originally a DFS site. However, the merger of Paddy Power Betfair's US arm with FanDuel created the FanDuel Group for all US betting operations.
Like other US bookmakers, FanDuel now offers retail and online sports betting for a wide range of popular and niche sports in addition to its original DFS bets. When bettors are using Fanduel in Iowa, they are able to place bets on futures, moneylines, over/unders, and more on over 20 different sports.
Punters in Iowa and 17 other states can place bets on a variety of national leagues, such as the NFL and NHL. Iowans can also wager on college sporting events, but player props for college events are not allowed. Like many other bookmakers, live betting is also available for some sports.
Additionally, thanks to that merger, FandDuel has access to the TVG Network and TVG2, two cable networks dedicated to horse racing. Punters can bet on the horses in 25 states, either through the FanDuel app or through TVG. However, neither is available for Iowans.
FanDuel also offers a unique Faceoff app in 32 states. Here, players can play games for free or opt to play for cash. The app matches each player against an opponent with a similar skill level, and the player with the highest score wins a cash prize.
Last, but not least, FanDuel also offers bettors in just 5 states access to an online casino. This features an exciting range of slot games along with table games like blackjack and roulette as both virtual games and live dealers.
Fanduel 2023 revenue projections
In each state in which it operates, FanDuel is consistently ahead of all its rivals in terms of handle. In fact, it was the first online sportsbook operator in the US to post a profit with earnings of $22 million before tax and other deductions after the first 6 months of 2022.
Also in 2022, it was estimated that bets placed on FanDuel accounted for 51% of the online sports betting market in the US. The company's growth is not expected to slow down any time soon, with new launches planned.
The projection for 2023 is that FanDuel will see full-year profitability for the first time, beating all its rivals by at least a year. The brand has worked hard to attract bettors and offer an eclectic betting market incorporating virtual and live bets. One big driver of this profitability is the "same-game parley" bet. FanDuel was the first to market this type of bet, which has proved popular with punters.