This trip to Florida for the WPT Rock N Roll Poker Open (RRPO) has been undeniably incredible, with an outstanding final table, featuring Chad Eveslage potentially taking over the WPT Player of the Year race, Brian Altman on the verge of adding to his WPT legacy here in Florida, and 2021 RRPO champ Gediminas Uselis within reach of defending his title.
But while these guys have been grinding away for huge prizes, I can't lie, I've been a bit conflicted on my purpose here.
Normally I'd be at an event like this as a live poker reporter, spending many hours on the tournament floor, capturing hands and stories on the road to crowning a champion. But this has been a full-on gig for Cardplayer Lifestyle… with the emphasis on Lifestyle.
So around the other articles I've written, dammit, I've been living the lifestyle as much as possible this week. If you're going to send me to South Florida for a poker tournament and want me to write about what else you get besides a world-class poker tournament, you're gonna get it; so here goes.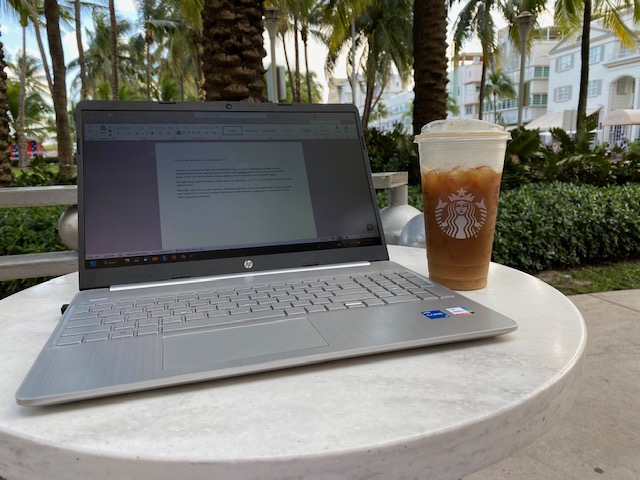 South Beach
As I begin writing this, I'm sitting on the best Starbucks patio I've ever experienced. I'm at the end of the Ocean Drive promenade, shaded by palm trees, watching people come to and from the beach, while others make their way up and down the promenade past the legendary row of art deco hotels, restaurants, bars, and cafes.
Before sitting down to write, I spent the day enjoying the scenery and atmosphere of the beachfront neighborhood that's just as incredible in person as it looks in the movies. It truly does feel like something off the silver screen, and that's before the sun's even gone down.
Two meals of Belgian waffles for breakfast and fish tacos for lunch have been thoroughly enjoyed, and once the sun sets and the promenade is awash in neon lighting, I'll have another tough decision to make of which of the seemingly hundreds of restaurants to indulge in. It truly is a place you could go block to block, experiencing every culinary location South Beach has to offer.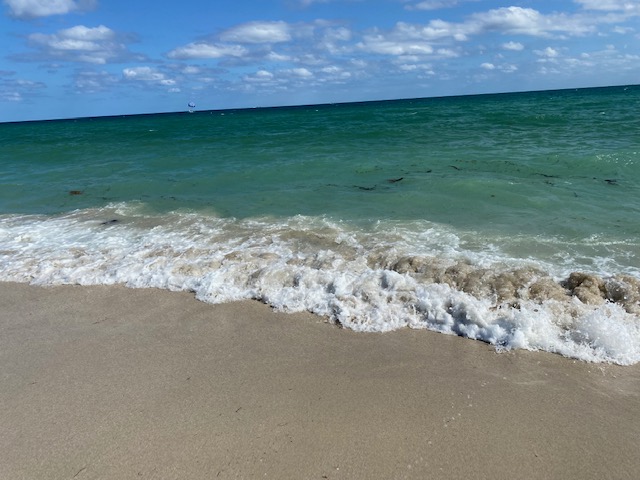 Along with the great dining and scenery, obviously, the beach itself is the main attraction. Miles of soft sand, warm crystal blue ocean waves, and sidewalks full of people biking, rollerblading, scooting, skateboarding, running; you name it. It's an incredibly active, vibrant beach. If you're a fan of beach culture and for whatever reason have never been to South Beach, change that right now — it's truly a scene that must be experienced.
As for the evening, yup, it's as incredible as you'd imagine. As cool and stylish as Ocean Drive is in the day, once it's lit up with bright warm colors, it's a sight to behold. I'll just let these pictures tell the story.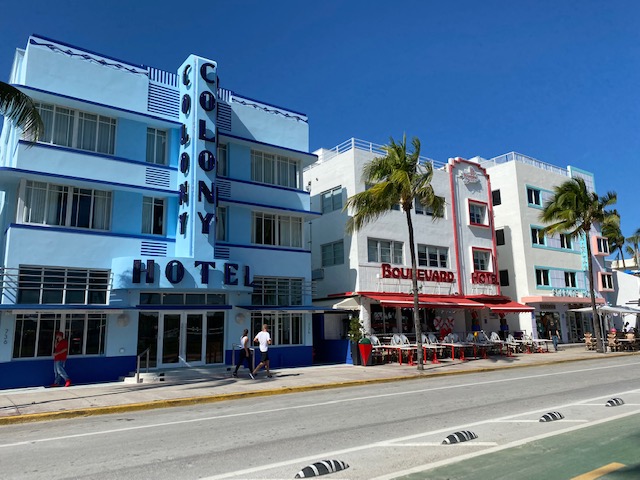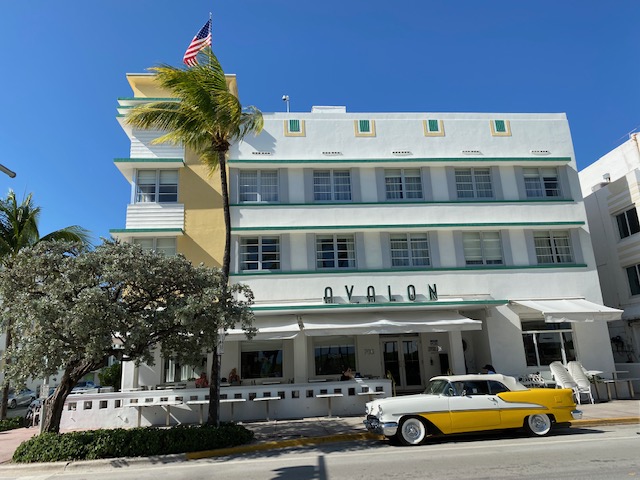 The South Florida Sports Scene
As a huge sports fan, there was no way I was missing the opportunity to check out the hottest ticket in Miami, the red-hot Dolphins. South Florida loves a winner, and while the Heat, Panthers, and Marlins are also on the sports scene, this is a Dolphins town, and with them in the midst of their most exciting season in years, teal and orange is everywhere. I needed to be a part of it.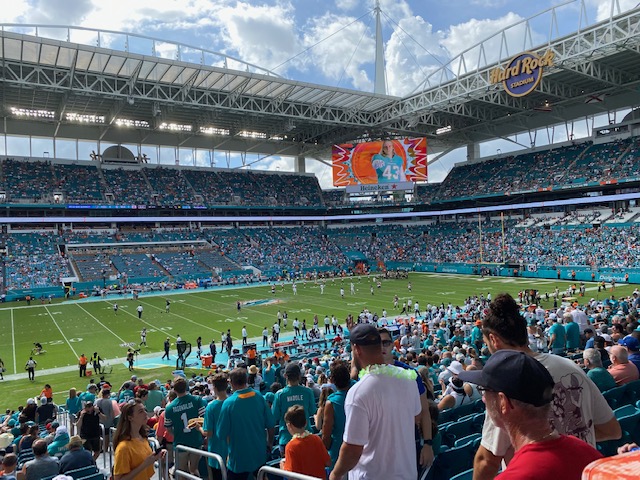 Fortunately, my good friend Chad Holloway who was also here for the tournament series happens to be a huge Dolphins fan, so I couldn't have asked for anyone better to join me.
We made our way there via a roughly 25-minute Uber trip and got there in time for some tailgating with the hordes of Dolphin gear-clad faithful. From there, it was into Hard Rock stadium, one of the nicer stadiums I've seen with plenty of amenities and surprisingly short lines given the number of fans at the game.
The game itself was a blowout for the good guys, as the 'Fins led 30-0 by halftime on a sweltering sunny day. The atmosphere was amazing for that first half, with fans having plenty to cheer for and repeated announcements of 'another Dolphins first down… HUAAAA!' filling the stadium.
The second half was notably quieter, with the game well in hand, and a slight feeling of exhaustion from tired fans who had exerted a lot of energy in that first half while their team ran up the score.
The home team held on for a 30-15 win sending fans home happy, with many of them calling it a day early. That first half provided all the excitement needed however, as my first Dolphins game was one I certainly won't forget.
The night before was also filled with sports as, courtesy of live reporter extraordinaire and South Florida resident, Mickey Doft, we were gifted with his pair of season tickets for the NHL's Panthers.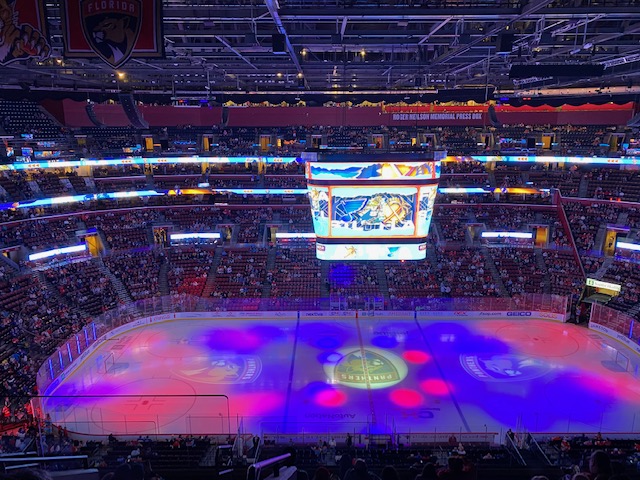 The Panthers arena is also just a short car ride away from the Seminole Hard Rock Hollywood Hotel and Casino, making it another very accessible option. While another good time was certainly had, the Panthers fanbase isn't as rampant as the Dolphins, with the arena maybe two-thirds full.
Unfortunately, the game ended in disappointment with a 5-4 overtime loss to the St. Louis Blues after the home Cats had the crowd jumping in the first period with a 3-0 lead.
Panthers tickets come in at a much lower price point, and as a proud Canadian, I'll never say a bad word about going to a hockey game, so if you're up for a cheaper night out for some live sports in South Florida, the Panthers are certainly the way to go.
The Player Party
The WPT can throw one heck of a party!
On Saturday night, RRPO players and media (myself included) gathered in one of the Seminole Hard Rock Hollywood's classy lounges for a rockin' party with tasty beverages and high-end cocktails, delicious hors d' oeuvres that included amazing Wagyu beef skewers, and plenty of good company.
It was a great opportunity for folks to mingle and blow off some steam after grinding through the early days of the tournament, with some blowing off more steam than others, as there may have been reports of players gleefully dancing on tables as the party found its way into the wee hours.
It truly isn't a party until someone's on a table!
The @WPT party @HardRockHolly is underway!

Come to L Bar until 1am! pic.twitter.com/l8Bpgc64yp

— Matt Savage (@SavagePoker) November 27, 2022
Cruising South Florida
I had heard from multiple sources while here that South Florida traffic was something to behold. Now coming from Toronto, where traffic is pretty gross there, this would have to really be something.
It was, but you know what, so long as you're on a scenic route, and I guess not having to deal with it on a daily basis, I really didn't mind it!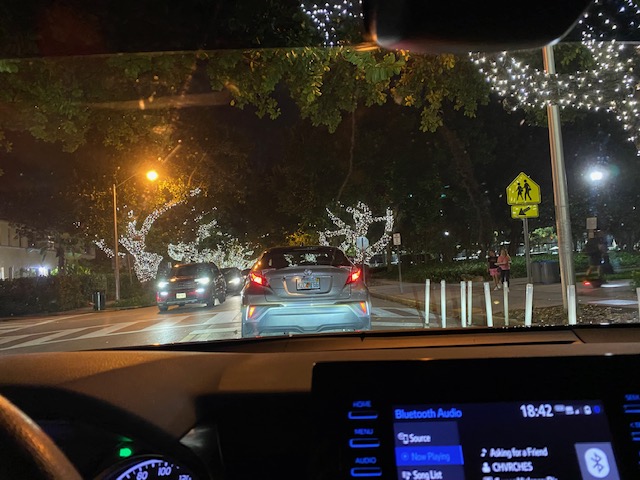 For my drive from Hollywood to South Beach, instead of taking the I-95 freeway down inland, I went east to the coast and took the famous A1A Beachfront Avenue that young Mikey had heard about in the lyrics to the 90s classic, Ice Ice, Baby. (Word to your Mutha!)
It was a very cool drive down into South Beach, passing the multitude of glamourous beachfront condos and surfside towns. There were indeed some Lamborghinis, I'm not sure if they were driven by "Rockman lovers", but the Lambos, Ferraris, and other expensive vehicles were plentiful.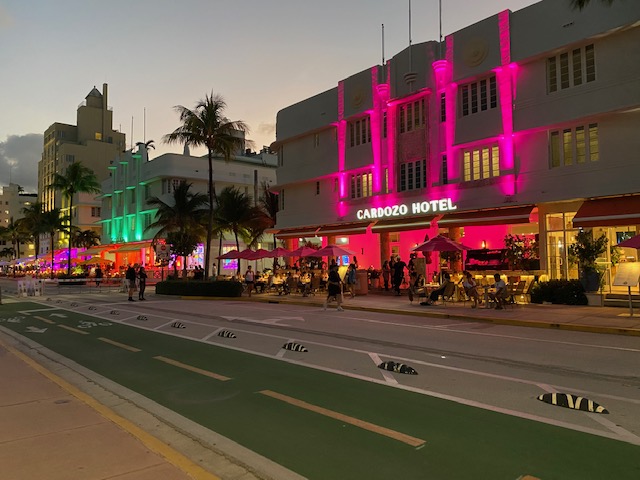 The trip home was even more filled with traffic despite my departure from South Beach around 8 pm. But again, with plenty to see that kept my head on a swivel while crawling west across the A1A toward Miami and the I-95 north, I was just fine with it.
The Miami skyline is an incredible site from any of the westbound bridges across Biscayne Bay, with several small islands in the bay home to some of the largest and most incredible-looking mansions you could imagine.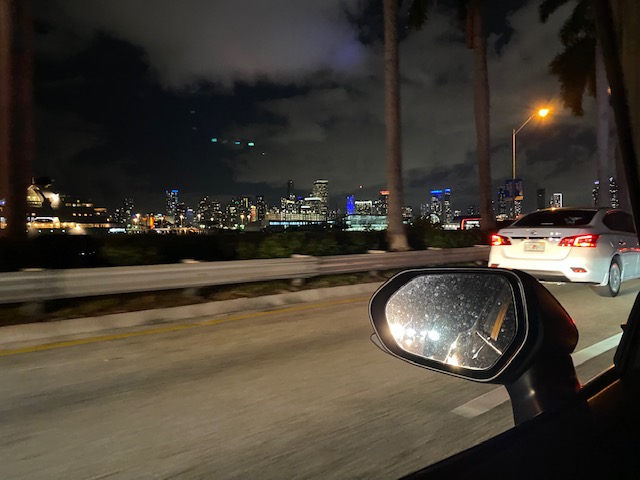 Experience it!
While any great resort has a ton of outstanding amenities to keep its guests happy, which the Seminole Hard Rock Hollywood certainly does (and that I'll discuss in my final article from my time here), a trip off-property for some exploration is a must. Especially in a location such as South Florida with so many options for any kind of adventure. I'll eagerly be anticipating my next trip here to discover even more!
All right Vice City, where's Tommy Vercetti at? pic.twitter.com/JN8Mp52Ete

— Mike Patrick (@MikePatrick98) November 29, 2022