When Encore Boston Harbor first opened its doors on June 23rd, 2019, the poker community of Massachusetts rejoiced. The poker room offered a whopping 74 tables, with the smallest No Limit Holdem game being $1/$3, switching up the regional norm of $1/$2. The room was located on the second floor of the casino, boasting a great view of the gaming floor below. Comfortable chairs, state-of-the-art tables, and expert staff made for a top-notch poker room. Encore Boston Harbor was poised to cement itself as the premier poker room in New England.
Very pretty room. Beautiful hotel and casino. Great poker action. Boston is a lucky city to have the new @EncoreResortBH.

Cards didn't fall my way this evening, but had a fun time in my short 2.5-hour session 😃 pic.twitter.com/iskVhnbhiK

— Robbie Strazynski (@cardplayerlife) August 14, 2019
Unfortunately, Encore Boston Harbor was too successful for its own good. The poker room was thriving but at a cost of staff and parking. Encore management seemed to feel that the poker room was taking too many resources (and parking spots) from the rest of the casino. Tournaments were quickly reduced, and perks limited for those players "only" playing poker. Nine months later the poker room shut down along with the rest of the country.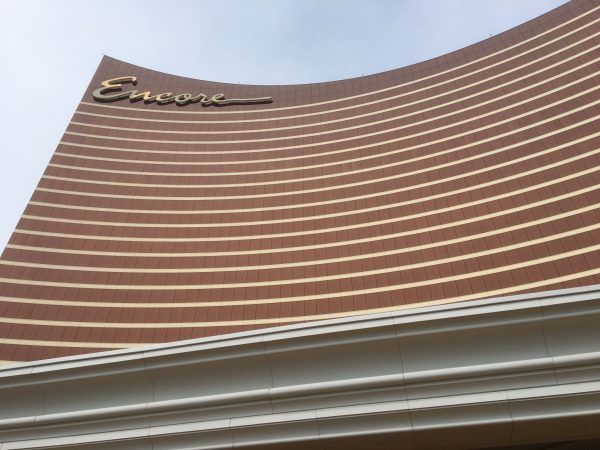 Effects of The Pandemic on Poker
The COVID-19 pandemic had a significant effect on the poker community. Poker was regarded as a super-spreader event, which makes sense as it is a game that requires close quarters. Poker rooms closed across the country in March of 2020, many by state mandate. Most poker rooms that closed in 2020 are operational again, some with fewer tables and shorter hours, while a few closed permanently.
The impact of the pandemic has varied across New England. New Hampshire poker has roared back to its former glory. In Connecticut, Mohegan Sun and Foxwoods, while open, are still operating with reduced hours and fewer tables than they had in 2020. Their tournament offerings have also diminished, going from multiple tournaments each day to only a handful per week. The hours do, however, accommodate most players, being from 10 am – 1 am Sun-Thurs, with extended hours until 4 am on Friday and Saturday.
In Massachusetts, things never really got back to normal. Throughout 2021 the MA Gaming Commission reported a record number of complaints regarding poker. Local players were upset that the state removed their COVID poker restrictions, but the re-opened casinos were not offering poker. Under consistent pressure from the state, MGM Springfield finally reopened their room in late October 2021 with operating hours from 11 am – 3 am daily. Tournaments, however, did not resume.
Welcome news to half of the state, but most of the population of Massachusetts is in or around Boston, so the 90+ minute drive to Springfield is not a great option. Rather, Massachusetts players generally returned to poker in New Hampshire and Connecticut, where they played before the opening of Encore Boston Harbor in 2019.
Plans for the Encore Boston Harbor Poker Room Reopening
At the end of 2021, Encore Boston Harbor announced a plan to reopen poker. In February 2022 the poker room will have re-opened with drastically limited hours, and reduced capacity. The poker room will operate a mere 12 tables on Mon-Thurs from 10 am – 8 pm. These hours make it very difficult for anyone with a full-time job to play poker, as there is no availability over the weekend and the weekday closing time makes it impossible for most to get an after-work session in. There is also no plan for tournaments to resume at Encore Boston Harbor.
The NEW Encore Boston Harbor poker room. pic.twitter.com/sqMEYw3Tpy

— Shill Ivey (@fish_broke) January 7, 2022
Controversy Around the Reopening
This long-awaited announcement fell flat for Massachusetts poker players. Many were hoping to see similar hours as the Connecticut casinos and the return of tournament play. Players have also questioned the status of massive bad beat and high hand jackpots collected from players in 2019 and 2020. As PokerNews recently reported, Encore has promised to pay out the bad beat money, but players remain suspicious.
I played tons of hours cash where did the bad beat money go. U guys need to give that money back to the players

— Glen (@AlwaysHeaps) November 24, 2021
Over the past few weeks, I've come across many MA-based poker players at local home games, and I posed the same question to all of them: What do you think about Encore's reopening? I received numerous variations of the following:
"It's ridiculous, I won't go till they're open on the weekends."
"Who is going to go play at noon on a Tuesday?"
"It's like they aren't even trying."
I will not be playing 5/10 or lower at @EncoreResortBH with their absurd 10% up to $10 rake. Operation nuke poker is a go! Well done on the plan so far guys!

— Chase Bianchi (@Chase_Bianchi) January 31, 2022
Players are upset. They feel forgotten. As Encore and other casinos fight to keep the slots spinning and dice rolling, some feel as though they do not care about poker players. Given the reaction, why is Encore reopening at such reduced hours? One answer is a lack of resources.
Wynn Resorts is a publicly traded company, so they have a fiduciary obligation to shareholders to make profitable decisions. Poker has never been the most profitable use of space in a casino and likely never will be. Slot machines make up the majority of gaming revenue and most of the remaining revenue is from table games. Under ideal conditions with a full staff, there is no issue with running a poker room. It will draw in more patrons who may find their way into the pits and the rake will still generate profit for the casino.
However, COVID-19 decimated casino staff. Many dealers relocated to places like Texas and New Hampshire since their poker rooms opened earlier than most, while others found home games or new careers. When asked about reductions in room size and hours, many casinos in America will tell you they cannot return to pre-pandemic poker rooms due to severe dealer shortages. They need to put what dealers they have in the more profitable pits. For instance, a dealer at my local home game started with Encore when they first opened. When Encore announced their reopening plan I asked if he would go back. "There's no point, I make enough dealing home games. Even if they open full time I still won't go back."
Why Reopen at All?
If Encore is so hurt by the lack of dealers, what is the point of opening at all? One reason may be the opportunity to gain some momentum in the region. The closest casino to Boston is Bally's Twin River in Lincoln, RI. The poker room at this location is still closed with no announced reopening plan. This is a great opportunity for Encore Boston Harbor to attract poker players throughout the state even with reduced hours.
Another reason is heavy pressure from Massachusetts to resume poker operations. In the state, slots parlors pay 50% tax, while full-service casinos pay only 25%. Without a poker room, Encore operates as little more than a glorified slots parlor. Finally, again there is the matter of that unpaid bad beat money.
Despite many players' disappointment, the reopening of the Encore Boston Harbor poker room is a step in the right direction. A low turnout is expected at first, but it only takes a tiny snowball and a big hill to create something massive. Hopefully soon, the people of Massachusetts will have a premier poker room again. Until then, convince your boss for more half days!