Crypto casinos are on the rise. With perks like lower house edges and increased anonymity, it's no wonder why blockchain-based gambling sites are so popular. In this article, we look into the top games you can play at casinos where you can use cryptocurrency.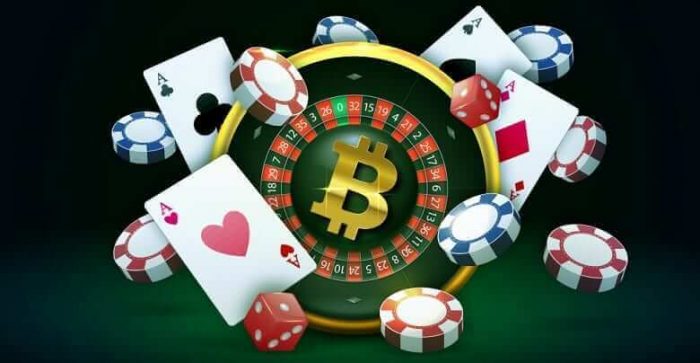 Slots
Slots are the bread and butter of any casino, and that's no different in the world of crypto gambling. With a wide variety of themes and gameplay styles, they're the quintessential crowd-pleaser. And, thanks to the lower house edges that crypto casinos offer, slots are even more enticing.
When it comes to slots, the sky's the limit. You will find a range of providers and games to fit any budget and playing style. Our tips for choosing the best slot? Consider the theme, the provider, the jackpot size, and the return to player (RTP) percentage. The best casinos will even let you sort games by the RTP.
This way, you can get the most bang for your buck without sacrificing the thrill of a good slot. Slots are easy to play and don't require any skill or strategy, making them ideal for beginners.
That said, there are still a few things you should know before you start playing. First, make sure you understand the paylines and betting options of the game you're playing. Paylines determine how you win at slots, so it's important to know how they work before you start spinning.
Second, always set a budget before you start playing and stick to it. It's easy to get carried away when you're on a winning streak, but remember that slots are a game of chance and you could lose your entire bankroll in a matter of minutes.
Finally, take advantage of any bonus offers or free spins that the casino is offering. These can help you boost your bankroll and give you more chances to win.
Blackjack
Blackjack is a classic casino game that you'll find in any self-respecting crypto casino. With a low house edge and the ability to play anonymously, blackjack is one of the best games when you're first getting started with gambling.
The basic rules of blackjack are simple. You're dealt two cards, and you can choose to either hit (draw another card), stand (keep your current hand), double (double your bet and take one more card), or split (if you have two of the same card, you can split your hand into two separate hands). If your hand totals more than 21, you bust and lose your bet. The goal is to get as close to 21 as possible without going over.
The dealer also gets two cards, but one of them is face down. You can choose to hit or stand based on the value of your hand and the dealer's face-up card. If the dealer has a lower hand, they will automatically hit. If the dealer has a higher hand, they will automatically stand.
Blackjack is a game of skill as well as luck, so the more you play, the better your chances of winning. There are a few basic strategy tips you can follow to help you make the best decisions when you're playing blackjack. These include always splitting the aces and eights, never splitting the tens and fives, and always hitting on a soft 17.
Roulette
Roulette is another classic casino game that's popular with crypto gamblers. Like blackjack, roulette is a staple in any casino worth its salt. The game is easy to learn (yes, even easier than blackjack) and offers a wide range of betting options.
The basic premise of roulette is simple. A ball is spun around a wheel with 37 or 38 numbered slots, and players bet on which slot the ball will land in. There are a number of different bet types you can make, each with its own odds. The most common bets are red or black (betting on the ball landing in a red or black slot), odd or even (betting on the ball landing in an odd or even numbered slot), and low or high (betting on the ball landing in a low numbered slot or a high numbered slot).
Crypto casinos also have live roulette games, which are played with a real dealer and streamed live to players. These games add an extra layer of excitement, as you can interact with the dealer and other players in real time. All in all, roulette is a great game for both beginners and experienced gamblers alike.
Poker
Is it really a casino if you can't play poker? As one of the world's most popular card games (and an essential in brick-and-mortar establishments) poker is a must-have in any crypto casino.
Unfortunately, we're yet to find a casino that offers actual poker tournaments or cash games — the kind where you play against other patrons. However, there are still plenty of opportunities to play poker in a crypto casino, whether it's at a live table against the house (e.g., 3-card poker or Caribbean Stud) or a video poker game. We're partial to provably fair video poker, which combines the excitement of real poker with the low house edges of crypto casino games.
Crypto Casino Specials
Blockchain casinos have some unique games that you won't find elsewhere. "Crash" is the perfect example.
Inspired by the price movements of Bitcoin, Crash is a game where you place a bet and watch the multiplier increase. The longer you wait, the higher the multiplier goes. But beware – the game can crash at any time, and if it does, you lose your bet. It's a simple but exciting game that's perfect for those looking for a quick thrill.
Another popular special is Plinko, a game that some old school folks out there might be familiar with from the legendary Price if Right game show. This is an arcade-inspired classic where you drop a ball down a board and watch it bounce into different slots. The game is simple but fun, and the odds are usually in the player's favor.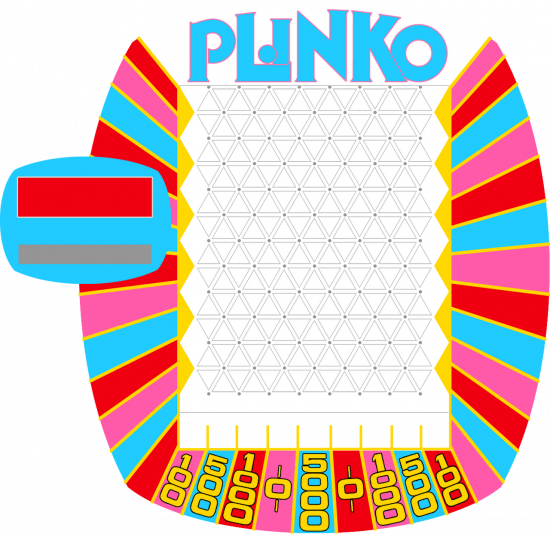 Final Thoughts
There's a lot to like about crypto casinos. With their low house edges, provably fair games, and anonymity, they offer a unique and exciting gambling experience. And with new games and features being added all the time, there's always something new to try.
So, if you're looking for a new and exciting way to gamble, be sure to check out a crypto casino today.