Fun, easy to learn, and involving a fair bit of strategy, blackjack is one of the most popular online casino games. And, it's also a game with a house edge of less than 1%, which gives the player better odds than the house. For new players, however, entering the world of online blackjack can understandably seem daunting. Fortunately, however, by being smart and making the right moves, you can improve your odds and win.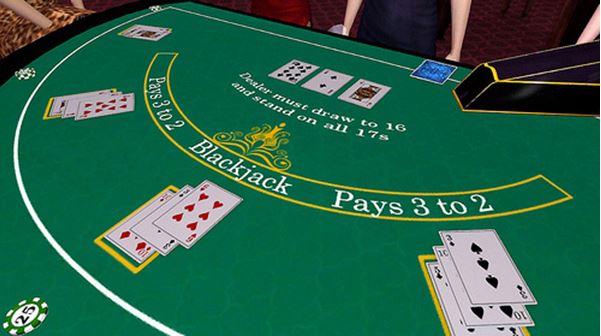 Pick the right online casino
The online casino you play at can make or break your blackjack success, so it's important to choose the right one. While some casinos offer attractive bonuses, others will instead offer different odds. Additionally, some casinos limit the amount of time you're given to play your hand while others, in contrast, leave you with as much time needed. Choosing the right casino for you also depends on your location. Kiwis, for example, have a whole host of New Zealand-based online casinos to choose from. Jackpot City, in particular, is a popular online casino with a generous welcome bonus of $1,600 for new players. In addition to blackjack, they also offer around 400 games with great graphics and various camera angles, which means the online casino experience is customizable for players — just like it is in brick-and-mortar establishments.
Stay alert and pay attention
You may think winning a game of black jack has everything to do with knowing when to hit and stand. However, in actual fact, you'll find winning is really determined by something much more simple: your ability to stay alert and pay attention. While it's true your odds of winning will dwindle drastically if the game's on the level overall, you may still end up with straight runs of both either good or bad cards. Think about it: if you flip a coin 100 times, you'll inevitably get both straight runs of heads and straight runs of tails. So, you need to incorporate this logic into your playing and specifically look for tables that allow you to predict good and bad runs more easily and use that to your advantage.
Familiarize yourself with the table
Since no game of online blackjack is the same, it helps to familiarize yourself with the specific table to make sure you know what you're getting into and that it's the right choice for you. For example, a table that pays 3:2 pays you $3 for every $2 you bet and is therefore more lucrative long-term compared to a different table that pays 6:5 (or $6 for every $5 you bet). Similarly, avoid tables requiring that a dealer hit a soft 17 as this won't be profitable for you. Instead, look for tables that let you surrender a losing hand in the face of the dealer's stronger up card.
Check the number of card decks used
Ideally, you want to choose a game that uses minimal card decks, meaning you'll have an easier time remembering the cards played. Although single deck blackjack games are easier to win, you won't often find these games commonly offered. And, while card counting may usually be an effective strategy, it's not possible with online games as online casinos automatically shuffle the deck after each hand. But, by choosing games using a minimal number of card decks, you'll better be able to remember the cards played and increase your chances of success.
Know your insurance strategy
In blackjack, when the dealer's up card is an ace, you'll be offered an insurance bet allowing you to bet half your original wager as protection against a blackjack. So, before the game begins, consider whether you want to take advantage of this insurance bet. Additionally, splitting hands is another important consideration. You may opt to split your hands often to beat the dealer and increase your win, or, alternatively, you may prefer not to split at all. So, before you start playing, be sure to first settle on an insurance strategy to help your odds of winning.