Legal poker all over the world!
I almost wrote "legal poker throughout the United States," but would I only ask for peace for my own country? Of course not. Oh, and world peace would be nice, too.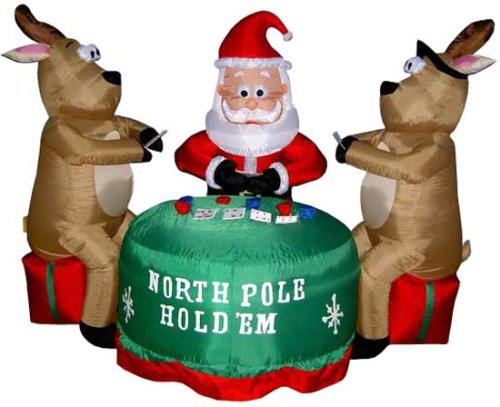 People Play Many Different Games for Money
Poker, in tournament form, is no different than any other competitive tournament. I understand why cash games need to be regulated differently, but tournament poker is a very different animal. Consider similar games that people play for money.
In a nine-ball tournament, everyone pays an entry fee and the winners earn pieces of the prize pool based on finish position. The payouts are fairly similar to a poker tournament. The most skilled player doesn't always win, but they have the best chance. And anyone who has the entry fee can usually play.
Fast Eddie Felson : "Hey, I'm back!"

THE COLOR OF MONEY (1986)
Directed by Martin Scorsese#PaulNewman #TomCruise#Billiyard #Hustler #9Ball #OscarBestActor https://t.co/YdFfdQAk5S pic.twitter.com/SYhXYy4B6u

— tatsuya miura (@tatsuya_82104) November 17, 2018
A Scrabble tournament works the same way. You pay your fee, you play against the best in the world, and if you can beat them, you win a big portion of the prize pool. So does a chess tournament, though some tournaments require a specific ranking. No matter what kind of tournament you are playing, the general format is the same. You pays your money and you takes your chances.
How is Poker Unique?
There are two primary reasons why poker tournaments are treated differently than other competitive games.
Poker has a reputation as a seedy, back room, form of gambling.
This isn't an accurate of description of tournament poker, especially in its current form, but the reputation remains. The general public has no idea how different tournaments are from cash games. And changing that perception won't be easy. We play a game that looks very much like a cash game, betting chips, going broke, and bluffing with big bets. It's hard for the casual fan watching at home to understand the difference. Some members of my family still think that when I bag up 200,000 chips at the end of the day, I've won $200,000!
Casinos make a lot of money and they spend a lot of it lobbying.
I don't have anything against casinos. In fact I really like a lot of them. I make my living inside casino poker rooms these days. But in a casino a poker room is typically a very low priority. Casino floor space is some of the most valuable retail space in the world. Poker rooms would not exist in casinos if they didn't bring in players for table games and slot machines because they don't make enough money. Tournaments in particular bring in players who gamble in other parts of the casino.
Offering something other businesses can't offer is how casinos make their money. It's also why they make so much money. There aren't a lot of gambling licenses available and no casino is eager to see more competition. If poker was treated like other competitions, we would have huge poker tours sponsored by Bud Light and Red Bull, which would draw potential gamblers away from casinos. Casinos don't want this to happen and, as mentioned, they have a lot of lobbying clout.
This makes it even tougher to hold poker tournaments outside of casino venues when cash games are played there. To be sure, cash games probably should be primarily played in poker rooms, whether they are located in casinos or not. Having a good security system and well trained staff is vital to having a successful cash game, so spreading them in every bar in the country might not be a great idea.
How Do We Solve Our Poker Problems?
The only answer is to grow the game and promote it. As tournament fields continue to grow, more venues will open up. Current venues, typically casinos, will assign a higher priority to the game. The more money they make from tournaments, the more tournaments they will run and the better job they will do. Competition is good for the game.
As we promote the game, more people learn about it. The seedy reputation will fade away as more and more people learn about poker and, hopefully, try it for themselves. If we could just help everyone see the game the way we see it, poker would be wildly popular and casinos all over the world would be hosting huge events in their event centers and convention areas. The more positive momentum the game gets, the more legislators will consider allowing smaller tournaments to happen in other locations.
If satellites could run at other venues, then the casinos could benefit by hosting high stakes events or simply hosting only day twos of big events. This brings in bigger gamblers and takes up less valuable floor space with smaller games, which is great for the casino. Should we accomplish this, then perhaps eventually we might actually have a legitimate pro tour sponsored by a big beverage company. Players covered in patches like NASCAR drivers making real money from sponsors would be the biggest change in the game since the start of the WSOP.
Michael Mizrachi in the house tonight. Hard to tell it was him without all the patches.

— Lance Bradley (@Lance_Bradley) July 15, 2014
This would certainly help bring online qualifiers, and indeed online poker, back to the United States. If casinos were hosting huge events with online qualifiers, they would be lobbying in favor of online poker rather than against it.
This pipe dream gives us a thriving poker tournament environment, a huge pro tour with big corporate sponsors, and legal online poker.
And THAT is what I want for Christmas…. and world peace, of course. That, too.
… and I want you to follow @iNinjapoker on Twitter 🙂!