When you think about poker, Poland is probably not the first country that crosses your mind. We don't usually hear the country's name mentioned in relation to poker – even with regard to the best casinos in Poland – but that doesn't mean there aren't some great Polish poker players out there. It is more the case that they don't get recognition they deserve. So, we'll try to fix that injustice at least to a small extent with this brief article giving a shout out to the country's top 3 poker players.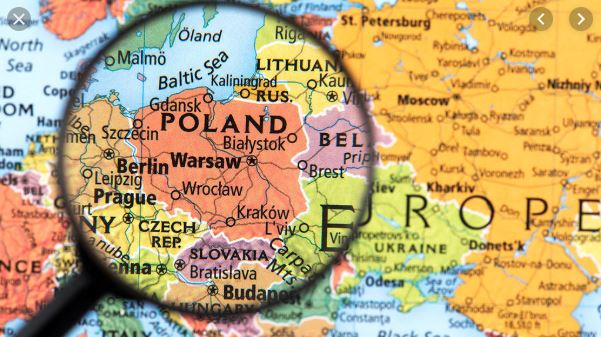 Dzmitry Urbanovich
The name of Dzmitry Urbanovich is certainly a familiar one in the poker world but not too many people know that he actually hails from Poland. Young Urbanovich caught the poker world by surprise when burst onto the scene in 2015, after stringing together an amazing run in some of the toughest live tournaments around. First he conquered the €25k EPT High Roller event in Malta for close to €600,000. Then, he finished the runner-up in the EPT Grand Final High Roller in Monaco for another €1.4 million. Finally, he booked another second-place finish in the €50k EPT High Roller in Barcelona – and that was just in 2015!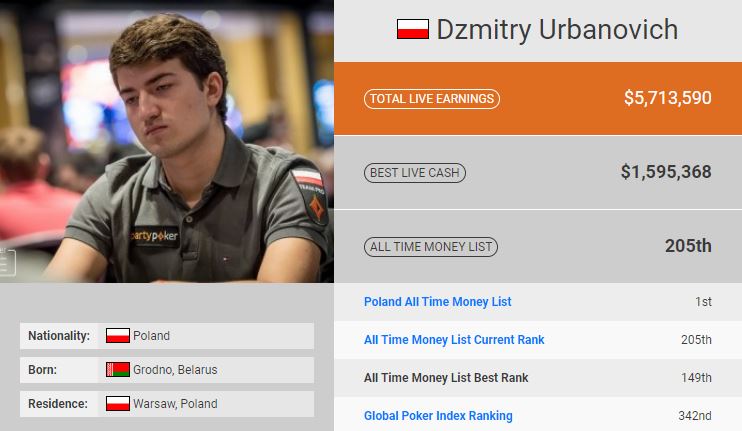 So far, Dzmitry has accumulated more than $5.7 million in live tournament winnings and he certainly has many, many more years of poker crushing ahead of him. Although he was born in Belarus, Urbanovich plays under the national flag of Poland and he currently sits firmly on top of the country's All Time Money List.
Dominik Panka
Dominik Panka is another player many poker fans have probably heard of, but once again may not have known that he represents Poland. Born in 1991, Dominik is another member of the young generation of poker players who picked up on the spike of popularity in online poker games in the country, took the game by storm, and made it their own. The big win that put Panka on the map came in January of 2014, when he went all the way in the PokerStars Caribbean Adventure Main Event, outlasting other 1,030 players and taking home the prestigious trophy as well as a $1,423,096 first place prize.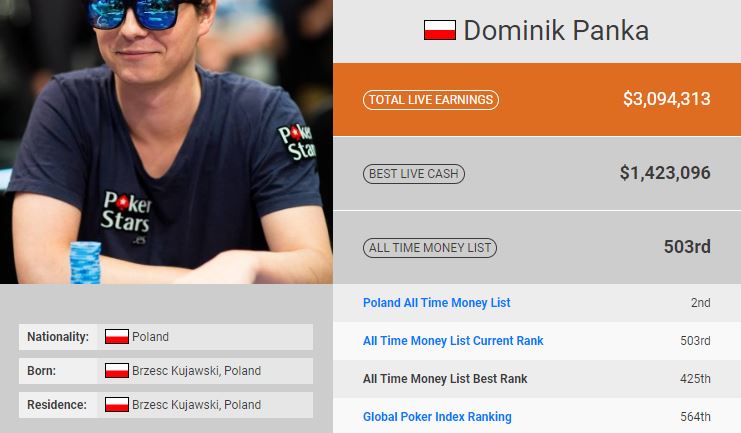 His hot run continued, as only a few weeks later Dominik took down the €10,000 EPT Deauville High Roller to the tune of €270,000. This was followed by a bit of a drought in terms of results, but he was back on his feet in 2015, finishing third in the EPT Malta Main Event, banking another €350k. Overall, Panka has amassed over $3,000,000 in live tournament earnings and he, too, has a lot of time and potential to run that number up into an even more impressive figure moving forward.
Sebastian Malec
Born in 1995, Sebastian Malec currently occupies 5th place on Poland's All Time Money List with lifetime winnings of $1.4 million. However, this young chess-turned-poker pro has got plenty of time to make a much bigger mark on the global poker scene and from what we've seen so far, he certainly has the know-how required to do so.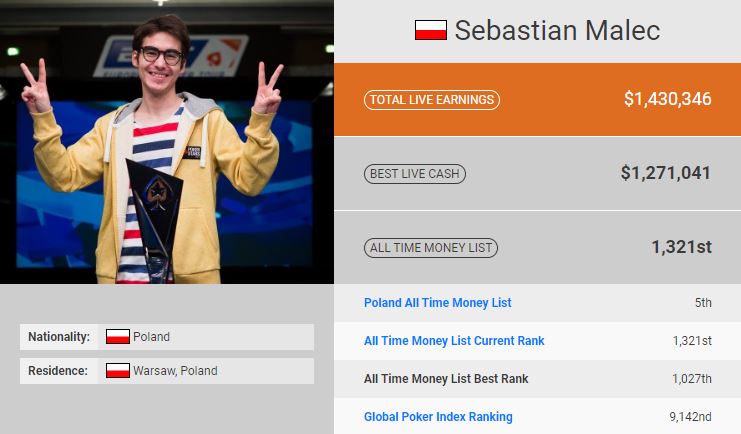 Currently, his best result is the first place finish in the 2016 EPT Barcelona Main Event, which netted him €1,122,800. While it may not seem that impressive when compared to some other players out there, winning an EPT Main Event is quite an achievement in its own right and not something to be taken lightly. Although he hasn't had any huge scores since, Malec is definitely one of the players to keep an eye out for as his next big win might be just around the corner.
Ed. note: All player images/screenshots courtesy Hendonmob.com