Surely you have heard about WPT Global, the new World Poker Tour-branded platform to play online poker that is currently available in more than 50 countries.
Lest you think the platform is only a place where "sharks" and professional players reside, we wanted to take the opportunity to give amateur players — or players who are just taking their first steps in poker — five reasons to play on WPT Global and show them the advantages of the platform.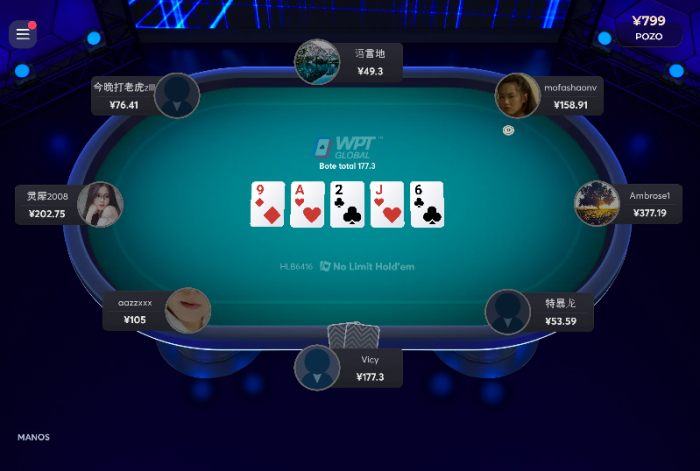 Ease of use and comfort
Downloading the program and creating an account using the bonus code CPL is very simple and takes only a few minutes. Once you are ready to play, you will be able to do it from wherever you feel most comfortable: a cell phone, a tablet or a notebook.
Practice and experience
Amateur players by definition have little experience, and by playing on WPT Global they will be able to acquire it quickly. By playing daily they will be able to try different strategies and gradually improve their play.
If you want to dedicate time to studying away from the felt, we recommend you sign up for LearnWPT, which you can read our review of right here.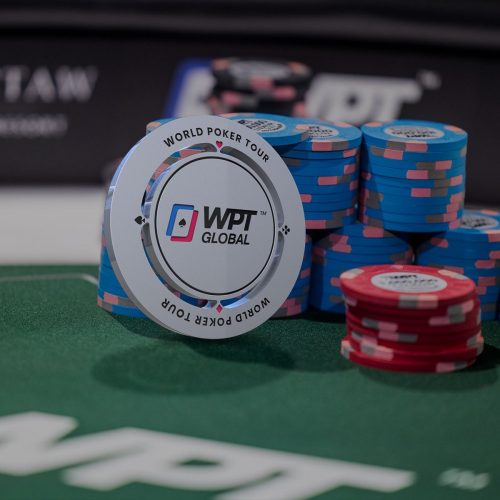 Freerolls
Those folks who wish to build their bankroll from scratch can take advantage of WPT Global's daily freerolls that boast prize pools of $100 and $200 guaranteed. There are also freerolls for major tournaments. That way you will be able to increase your bankroll gradually without the need to invest much money.
Variety of games and tournaments
Players will be able to choose the appropriate cash game or tournament according to their experience and bankroll. Cash game levels are separated into Micro, Low, Mid and High, so there's really something for everyone.
The variety of tournaments is very wide. Specifically, this summer there's a tournament with a mere $1 entry fee but carrying a guaranteed prize pool of $1,000,000. It will start on Wednesday, July 20 and will have starting flights on Wednesdays and Sundays until August 17. Day 2 of the $1 million guaranteed tournament will be on Sunday, August 21 and the final table will be played on Monday, August 22. You don't want to miss it!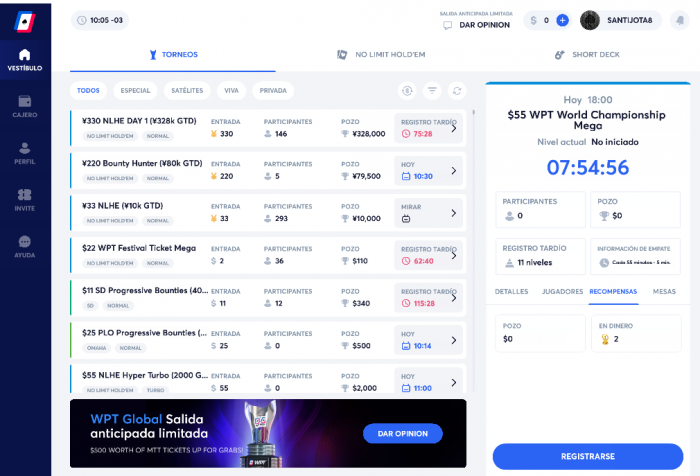 AI Player Matching
This unique aspect of WPT Global allows amateur players the certainty of facing others of a similar level at the cash game tables. Basically, they skill-match players and seat them with their peers. In other words, if you're new to the game, you can feel protected!
WPT Global's goal is that, in cash games, every recreational player will have an opportunity to play against other recreational players. They limit the number of seats at each table that can be occupied by extremely high-skilled players, which results in a better experience for everyone: if you're a pro, there are fewer pros at your table and if you're a new player, there are fewer pros at your table!
Take Cristian Stival's Words to Heart
Cristian Stival is a renowned Argentinean player and coach, who has his own Poker University with students from different Latin American countries. In his career he has won $305K in live tournaments. He was one of the players chosen by WPT Global to host his own "Influencer Freeroll" and his event was the most attended of all those held.
Stival has now joined the WPT Global team as a content creator and official streamer. We asked him about the advantages that amateur players can have on the platform and here's what he had to say:
"I agree with the five reasons mentioned, but I would like to add two more. Equal play is one. No bots are allowed, so you are guaranteed to be playing against a real person. And no support software is allowed either, so all players will have the same elements to make decisions at the table.
The other reason I would add is that new players will not find many professionals at the tables and will be able to enjoy the experience of playing with a better chance of winning. The platform is relatively new and the fields are much softer than in other sites."
Finally, we could add one more reason for all kind of players: great growth potential. According to Game Intel Report, WPT Global is currently the .com site with the fourth highest player traffic at its cash games tables and is expected to climb to third place within a few months of its launch.
A new challenger enters the arena.

WPT Global cash game data, now on Poker Industry PRO, via @GameIntelReport

First numbers put it 4th right now in the dot-com market, but expect it to climb to third as the first week's data collection completes. pic.twitter.com/KuvkNGDlmB

— Nick Jones (@pokerprojones) July 7, 2022
Some advantages of WPT Global
It is available for players in more than 50 countries
Easy to download using the bonus code CPL
Secure software with Random Number Generator (RNG) independently certified by Gaming Laboratories International (GLI)
Does not allow the use of bots or support software
AI Player Matching
Increasing traffic of cash tables, ranked fourth among .com sites
Variety of payment methods: Neteller, Skrill, AstroPay, Coindirect and Luxon Pay
Worldwide support for customer assistance via e-mail
Social media contests offering great prizes
No fees charged for deposits or withdrawals
$25 ticket drawings for those who leave suggestions for improvements and comments
Welcome Bonus up to $1,200 with a minimum deposit of $20
Plus, WPT Global is the only international site via which you'll be able to earn yourself a seat via online satellites into World Poker Tour events, such at the $15 million guaranteed WPT World Championship taking place in December at Wynn Las Vegas.
What's not to love about WPT Global if you're an amateur poker player?!