The 2022 World Series of Poker is just a couple of weeks away. Some of you are making your final preparations to play, while others are subscribing to PokerGO to watch all of the action.
The Horseshoe and Paris Las Vegas are the new home of the WSOP, and everyone is looking forward to a successful Summer. Who will outperform, and who will disappoint? While I don't have all the answers, here are a few fun predictions for the 2022 World Series of Poker.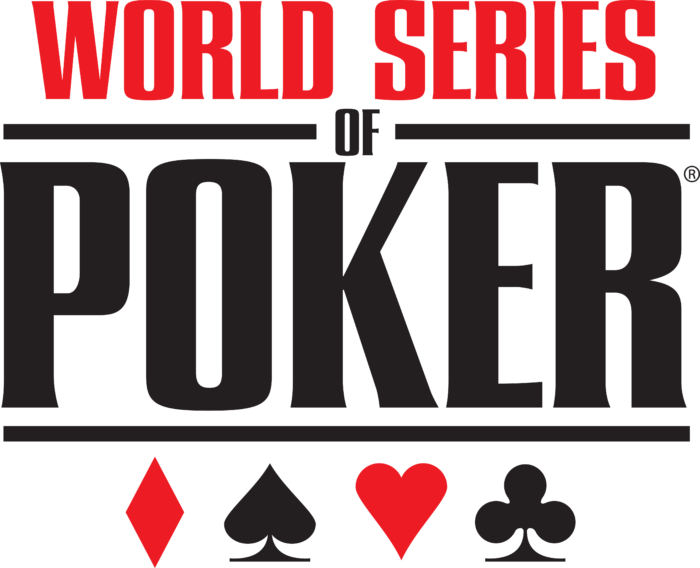 Daniel Negreanu – Is He "Due?"
If any pro is "due" to finally win his next WSOP bracelet, it is Daniel Negreanu. The now middle-aged "Kid Poker" hasn't won a bracelet since 2013 and hasn't won a bracelet in Las Vegas since 2008. Since 2013, Negreanu has been at the final table in 22 bracelet events without winning a bracelet. To say that this Poker Hall of Famer is "due" to win is a bit of an understatement.
Negreanu looks to put in a ton of volume as he plans to play up to 49 events. He has solid results in High Roller tournaments in 2022, and I wouldn't be surprised to see him take down his next bracelet in a High Roller.
I'm so amped for the grind! Wish I could fast forward 25 days and get started. https://t.co/A2E8cpw0bt

— Daniel Negreanu (@RealKidPoker) May 6, 2022
Whether you love or hate Daniel Negreanu, you cannot overlook his ability. I believe that he will finally be rewarded this year with his seventh career bracelet.
Phil Hellmuth – Will He Break His Decade-Long Pattern?
Is Phil Hellmuth the Captain America of the WSOP? He always seems to be "on your left" at the final table, especially last year. He was at seven final tables and won his all-time record-breaking 16th career bracelet. Plus, he just missed winning his 17th, too!
Looking forward to this summer, you wouldn't be crazy to bet on him to win #17. However, it could be a sucker bet if you look at recent history. In the last decade, Hellmuth has had three-year gaps between bracelet wins. He won two bracelets in 2012 and then won them in 2015, 2018, and 2021.
Based on that pattern, Hellmuth is not "scheduled" to win again until 2024. However, I think we see Hellmuth break that pattern. It is hard to believe that he won't continue to perform well at the WSOP in 2022, particularly after his performances at the recent U.S. Poker Open. I don't see "Captain Poker" going on the ice this summer. Instead, he will be padding his all-time bracelets record.
How Many Disqualifications Do We See?
A fun prop bet I would like to see offered is the number of disqualifications during the 2022 World Series of Poker. Will we see anyone kicked out for cheating at the table? Does someone get kicked out for lewd behavior? Or will someone have a brain fart and pocket chips when moving to another table?
I'd put the over-under for DQs in the 2022 WSOP at 2.5. Naturally, we don't want to see anyone kicked out of a tournament, but it is likely to happen.
Does The Main Event Set a New Record? Not Yet
Last year, the WSOP Main Event drew 6,650 players. This was a fantastic number considering everything going on in the world. It showed the spirit and drive of poker players. In 2022, we can expect attendance numbers to climb back above the 7,000 mark, but I don't think we will set a new all-time record for attendance.
My prediction is that the field will increase to the 7,500 range, which is admittedly conservative. However, I don't see it cracking 8,000 this year. It will likely be 2023 before we get back to those levels.
I wouldn't mind being grossly mistaken on this prediction. Horse racing venues like the Kentucky Derby's Churchill Downs are back to capacity, so we could see the WSOP Main Event do the same. Time will tell.
Long Shot Bet – Phil Ivey
Have I lost my damn mind? If this were 2019, I'd say yes. However, Phil hasn't shown much interest in playing the WSOP in the last couple of years. He didn't even show up to the 2021 WSOP, and he hasn't made any commitments to this year's series.
Ivey was on fire last month, winning twice and making five final tables in Cyprus. That $2.88 million bump to his career stats reminded us all just how good he could be when focused on poker. However, is he focused enough to make a run at an 11th bracelet?
Phil Ivey this week:

4th $387,000
5th $179,000
1st $1,170,000
2nd $504,000

4 final tables in 6 days

We have been friends for over 20 years and I'm always happy to see him crushing.

Imagine if he plays the WSOP this year? pic.twitter.com/YiW38NZ3xN

— Daniel Negreanu (@RealKidPoker) April 9, 2022
If Phil Ivey shows up and plays to form, he always has a shot at winning. Lately, that's a BIG if though. The first step is getting him to show up. Is there enough value on the schedule for him to make an appearance? We will see.
How Many Open-Field Bracelets Will Women Win in 2022?
The only time in WSOP history we saw more than two women win open-field bracelets was in 2004. The last time the WSOP saw two women win live bracelets was in 2016. There were two female champions in online events in 2020, and last year Leo Margets was the only open-field female champion.
Will this year be the year we see a relative "explosion" in female champions? I certainly hope so, but history doesn't support that prediction. Like the DQ bet, I would set the line at 2.5 for the number of open-field female champions.
What I would like to see more than anything? At least one woman at the Main Event final table, preferably in the top three in chips. The game could use a new face to be a champion for women in poker. Will this be the year they get one?